Trailer
Smallfoot Poster And Trailer
---
Channing Tatum's Yeti tells tall tales of small feet in the first-look at Smallfoot
Article Published on 23.11.2017
It's snowtime! Warner Animation Group has debuted the first look at their highly anticipated animated family comedy that's set to avalanche into UK cinemas on October 5th, 2018.
Turning the legend of Bigfoot on its head, the hilarious teaser sees Channing Tatum's Migo, a bright young Yeti as he tells of his terrifying encounter with a "mythical monster straight out of your nightmare". White teeth, minty-fresh breath, hairless body, and feet that are amazingly, freakishly small…that's right, humans are the elusive beasts of folklore in this tall tale.
The animated adventure for all ages features original songs and an all-star voice cast as James Corden, Zendaya, Common, LeBron James, Danny DeVito, and more join Channing Tatum for a rollicking story about friendship, courage, and the joy of discovery.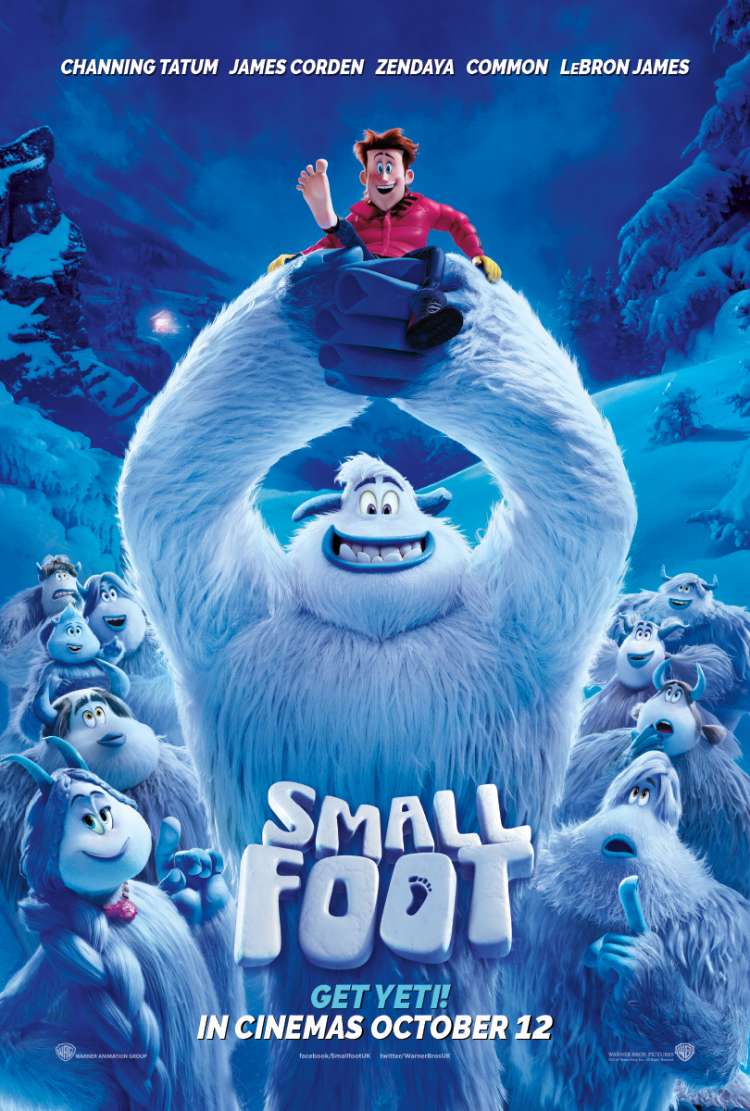 Smallfoot
There's been a big myth-understanding...
CLICK TO FIND OUT MORE
U