Feature
Smallfoot. Big Laughs. Huge Heart.
---
When no one believes that a big-footed Yeti had a close encounter with a small-footed monster, he goes on a journey to uncover evidence of the near-mythical creature: the human.
Article Published on 08.10.2018
Everyone's heard of Bigfoot. The Abominable Snowman. The Sasquatch. But no one actually believes in them, right? Well, the truth is, not only do they exist but they've heard of you too, and they're not sure they believe in you either.
When Migo the clumsy Yeti comes into contact with a tiny-toed human being, none of his big-footed BFF's believe him. With only a group of outcasts called the SES (Smallfoot Exists, Suckers) on his side, Migo is left with only one way to prove that Smallfoots are real: by going out and grabbing one. How will Migo get to grips with their perfectly white teeth, minty-fresh breath, and full heads of hair (well, on some of them)? Can he convince the cynical Sasquatches? You'll have to watch to find out, but his quest promises an avalanche of laughs that will get both adults and children LOLing in the aisles.
Boasting the voice talents of Channing Tatum, Zendaya, James Cordon, and more, this animated adventure looks set to follow in the footsteps of The Lego Movie, Teen Titans GO! To The Movies, and Happy Feet in providing entertainment for the whole family.
Who's That Voice?
Gwangi
Starring in Smallfoot as Gwangi, you might know LeBron James from his underwater appearances in SpongeBob SquarePants, from Teen Titans GO!, or as the real-life super-slam-dunker for the NBA's LA Lakers.
Kolka
Kolka is voiced by Gina Rodriguez, and while she won't seem so familiar just yet, that's all about to change. Dubbed "The Next Big Thing" in Hollywood, the Ferdinand star is set for the stratosphere in 2019 with Carmen Sandiego.
Dorgle
Dorgle's distinguished voices belongs to none other than Danny DeVito, who you'll no doubt recognise as Matilda's miserly father, Homer's half-brother Herb in The Simpsons, and as Max Medici in Disney's upcoming Dumbo.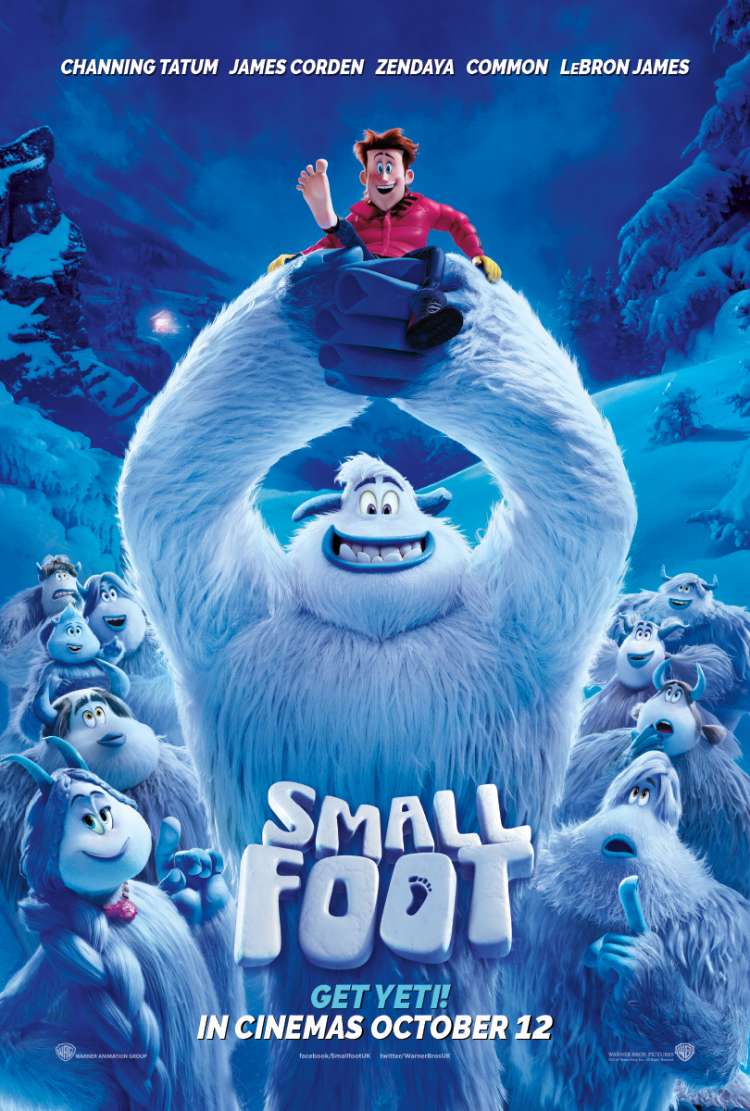 Smallfoot
There's been a big myth-understanding...
CLICK TO FIND OUT MORE
U