Feature
Good God!
---
The sequel to the superhero smash-hit brings the body-swapping, powered-up teenager back for more and attempting to prove he's in the same league as DC's heaviest hitters as he and his super-powered foster family face the Daughters of Atlas.
Article Published on 01.12.2022
Words Robb Sheppard
Shazam! gave audiences plenty to shout about, but the eagerly-awaited sequel sees Billy Batson's superhero alter ego struggling with a severe case of imposter syndrome in a world where he's surrounded by super-speedy, super-strong, super-cool Justice Leaguers. However, the arrival of ancient, all-powerful enemies does for our hero what no psychiatrist could as he's forced to find his feet and fight for his family.
Joining the original returning cast, led by Zachary Levi as "The World's Mightiest Mortal," real-life goddesses Helen Mirren and Lucy Liu star as Hespera and Kalypso, the daughters of Greek God Atlas who are more than miffed that Billy and his brood have made off with God-like abilities that don't belong to them. The sinister sisters make a refreshing change for the two screen legends as the main antagonists of an epic encounter that not only puts the lives of Master Batson et al on the line, but the entire world, too. West Side Story's Rachel Zegler is also along for the ride as the youngest of Atlas' daughters, though it's still to be seen which side she'll take when the battle lines are drawn.
This "fate of the world" stuff sounds serious, but there's still plenty to laugh about in the side-splitting, smack-talking Shazam! sequel that, much like the first, proves it's best to embrace the silliness, especially when you're battling a dragon with a truck as your only weapon.
Super Body Swaps
Big
The fair may well be fun, but be careful what you wish for otherwise you might wind up as a young boy trapped in a grown man's body like in this classic that launched Tom Hanks' career and made floor pianos infamous.
Freaky Friday
A teenager body-swapping with her mom? Far from fun for the characters, but plenty for us as Jamie Lee Curtis is in her element turning back the clock while Lindsay Lohan squirms in disapproval at every turn.
She-Hulk
Marvel's newest addition has taken the small screen by storm. With her expandable outfit and fourth wall smashing, be sure you don't make her angry when she eventually breaks onto the big screen.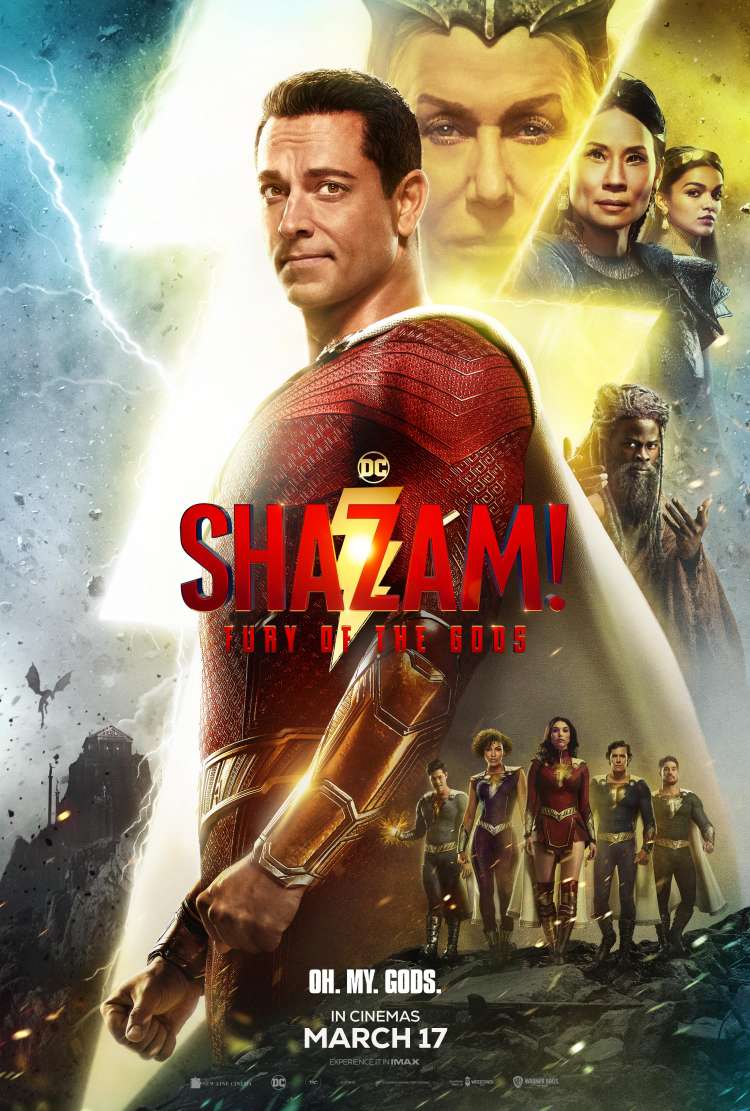 Shazam! Fury Of The Gods
Oh. My. Gods
CLICK TO FIND OUT MORE
12A