Trailer
Roald Dahl's Matilda The Musical First Look
---
The kids are revolting in the tons of fun teaser for the film adaptation of the smash-hit musical phenomenon based upon Roald Dahl's beloved book.
Article Published on 15.06.2022
The pages of Roald Dahl's classic were previously adapted into a firm childhood favourite for a generation of fans before it later became a stage sensation. Now, the musical adaptation is getting the big screen treatment and our first look at the film introduces our new Matilda and brings a sneak peek at the star-studded cast. Taking us through the menacing school gates of Cruncham Hall, the all-singing, all-dancing teaser puts the spotlight on newcomer Alisha Weir who leads an exciting multigenerational cast that sees a talented ensemble of children join some of cinema's biggest names, including Lashana Lynch as Miss Honey, Stephen Graham and Andrea Riseborough as Mr & Mrs Wormwood, and Academy Award-winner Emma Thompson as Miss Trunchball. As well as showcasing snippets of sequences and songs from the stage musical, there's also a look at some of the fresh takes on iconic scenes from the family favourite including Bruce Bogtrotter and his chocolate cake, a child being swung by her pigtails in the playground, and Matlida's father having his hair dyed purple. That's all before Emma Thompson is finally revealed, yet almost unrecognisable as the haughty and horrid headmistress Miss Trunchball. Sure to bring something to make families feel good this festive season, Roald Dahl's Matilda The Musical is coming exclusively to cinemas this Christmas.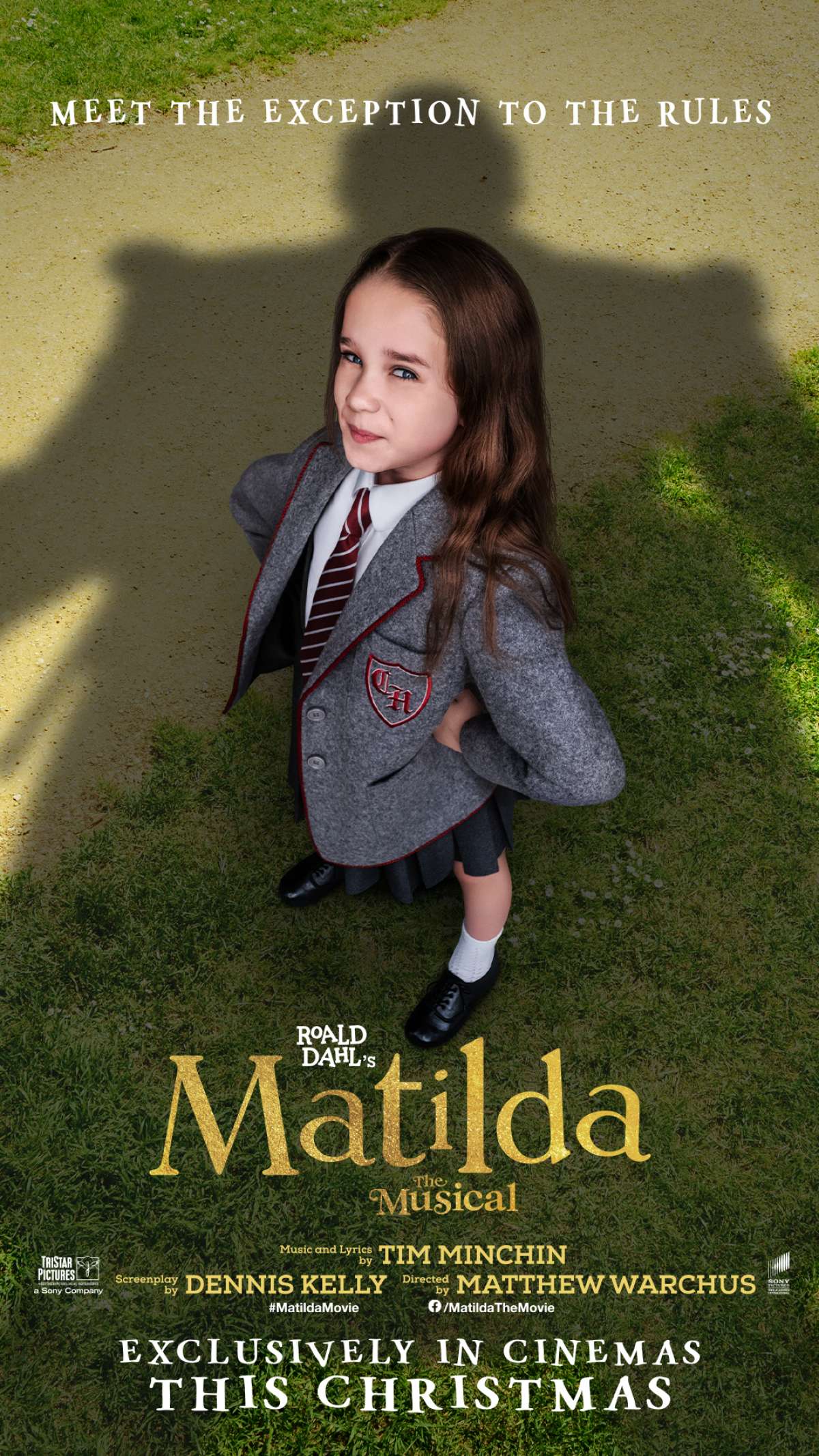 Roald Dahl's Matilda The Musical
Meet the exception to the rules
CLICK TO FIND OUT MORE