Feature
The Kids Are Revolting
---
School's back in session as a new adaptation of the popular stage musical brings Roald Dahl's beloved book to the big screen like never before.
Article Published on 03.11.2022
Words Jim Roberts
Growing up is no easy task, especially when you have terrible parents and a headteacher determined to stamp out any sniff of naughtiness from her students.
The gates of Crunchem Hall are thrown wide open again as newcomer Alisha Weir takes on the title role of Matilda Wormwood, a bright young book-lover who yearns to rebel against the cruel authority figures in her life.
Andrea Riseborough and Stephen Graham star as the wicked Wormwoods while Dame Emma Thompson is almost unrecognisable as the monstrous former world champion hammer thrower turned child-hating headteacher Miss Trunchbull.
However, Matilda isn't alone in this stifling academic world and is taken under the wing of her more understanding teacher Miss Honey, portrayed by Lashana Lynch, who's the only person to encourage Matilda to realise her full potential.
And it's through this creative freedom where Matilda learns to hone her incredible gift. Though she can conjure small, cheeky acts of rebellion on her own, it's only with help from Miss Honey, librarian Mrs Phelps, her newfound classmates, and just a little magic that she can take a real stand for what's right.
Armed with Matilda's powerfully wild imagination, the band of revolting children rise up to teach Miss Trunchbull a lesson she'll never forget in a new musical take on the classic story that's sure to entertain and inspire a new generation and that grown-up fans will fall head over heels for.
Top Of The Class
This isn't the musical version of the movie, but the movie version of the musical! Director Matthew Warchus and writer Dennis Kelly bring their multi-award-winning musical adaptation of Roald Dahl's book from stage to screen. They've reenlisted popular Aussie stand-up/songwriter Tim Minchin to adapt his songs and lyrics from the smash-hit musical too, so look out for "Naughty," "When I Grow Up," and, of course, "Revolting Children." Expect new takes on fan-favourite scenes involving Bruce Bogtrotter and the chocolate cake, the Chokey, and Mr Wormwood's wonderful, bright-green hair makeover. Mischief, pranks, and unforgettable musical numbers await in a film that skilfully preserves the heart and soul of the stage show, whilst enrolling a blockbuster cast and refining a classic tale into one fit for the big screen.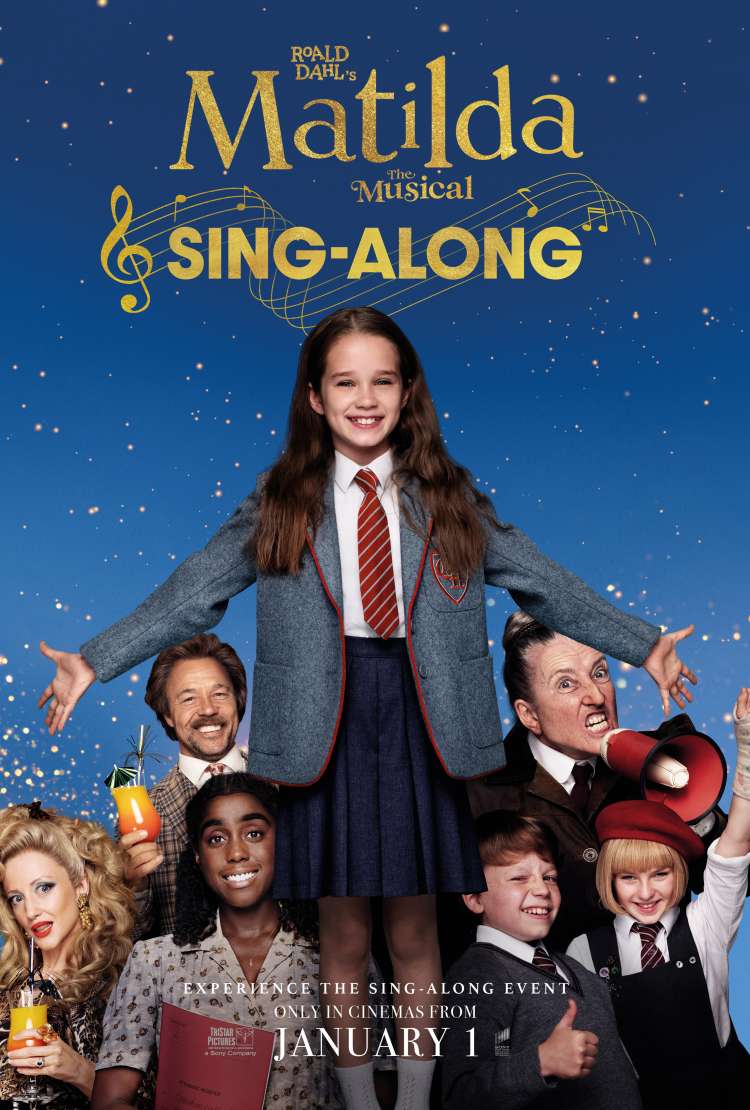 Roald Dahl's Matilda The Musical
Meet the exception to the rules
CLICK TO FIND OUT MORE
PG