Trailer
Red Sparrow Poster And Trailer
---
Jennifer Lawrence stars in a scarlet poster that spells out what it takes to be a spy.
Article Published on 10.01.2018
Seductive. Deceptive. Deadly. Jennifer Lawrence's Dominika Egorova is the poster girl of the Sparrow School, the clandestine Russian intelligence program that transforms young people into living, breathing weapons.
Unlike the first-look teaser, which only provides a basic outline of the film's premise, the new trailer dives into Dominika's backstory to reveal the gruelling training process she is subjected to and give us a first listen to Lawrence's icy Russian accent. The trailer reveals how the former prima ballerina suffers a career-ending injury and is coerced into the Sparrow program in order to cover her mother's medical care. Emerging from Charlotte Rampling's sadistic, dehumanising training as the program's strongest asset, Dominika is then faced with her first target, but the Joel Edgerton's CIA agent provides a whole new challenge. Reunited with Hunger Games' director Frances Lawrence, the supreme actress looks set to take flight again in a non-stop espionage thriller that sees attraction and deception collide.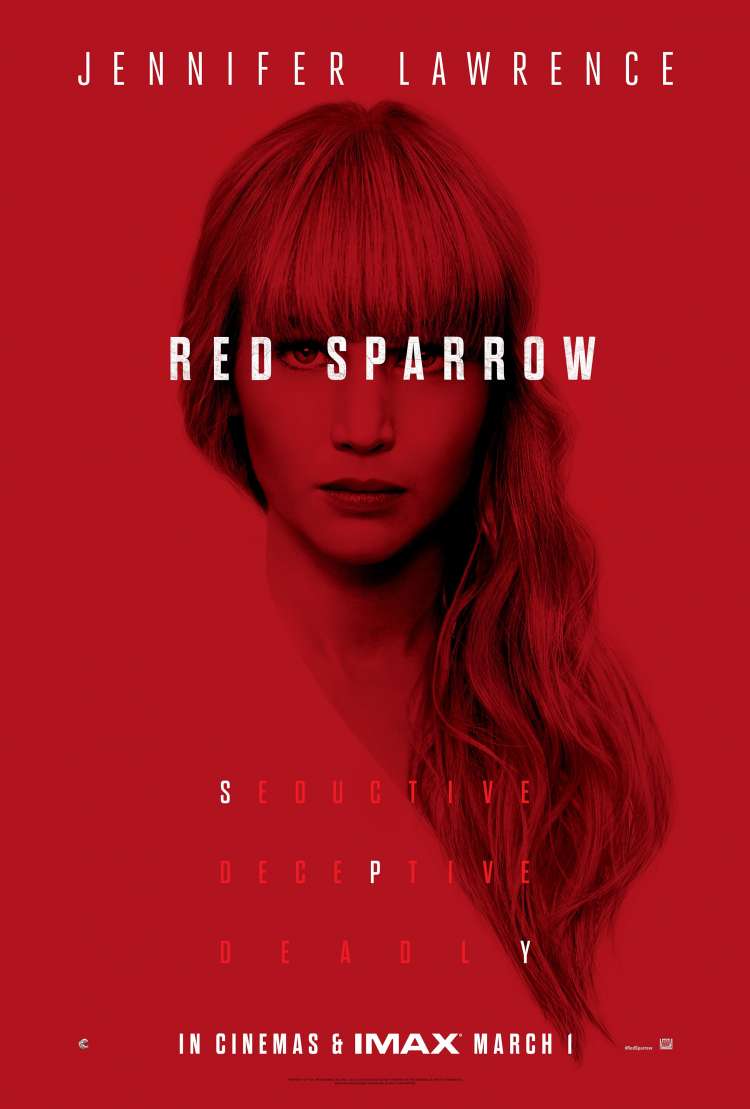 Red Sparrow
Seductive. Deceptive. Deadly.
CLICK TO FIND OUT MORE
15