Trailer
Ready Player One Trailer and Poster
---
Jump into the OASIS for a deeper look at what the virtual world holds
Article Published on 12.12.2017
Clearly inspired by its young adult novel origins, the new retro-look poster extends an invitation to a better reality: one that our young hero gladly accepts.
Wade Watts introduces himself in a one-of-a-kind trailer that delivers more story detail, stunning visuals of the virtual world, a first-look at Mark Rylance as the OASIS' Willy Wonka-like founder, and more pop culture references than you can count.
From DeLoreans and Tron Lightcycles and King Kong to The Iron Giant, the OASIS is a place where anything can and will happen. As the epic hunt for Halliday's Easter egg begins, the virtual world also becomes a place where young Wade can live up to the heroic expectations of his name.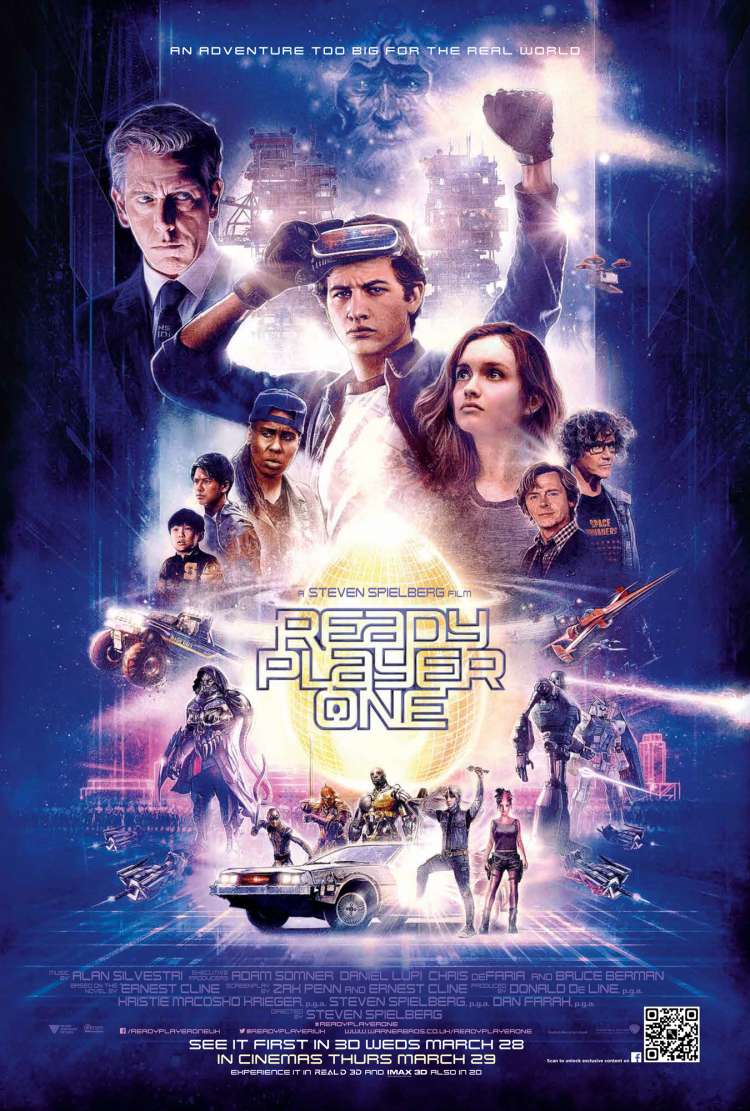 Ready Player One
An adventure too big for the real world.
CLICK TO FIND OUT MORE
12a