Feature
The Great Easter Egg Hunt
---
Enter a virtual world that pushes the very limits of technology and human life, where an immersive and thrilling ride to the edge of your imagination awaits. Get ready, player one.
Article Published on 19.03.2018
Ernest Cline's 2011 novel Ready Player One was born to be on the big screen. Its wholly cinematic and wildly imaginative story follows Wade Watts (Tye Sheridan), a teenage orphan living out in "The Stacks" who spends his time plugged into the virtual reality OASIS; a vibrant universe populated by custom created avatars, 3D rendered planets, and an abundance of 80s pop culture references.
Founded by James Halliday (Mark Rylance) and Ogden Morrow (Simon Pegg), the Jobs and Wozniak of this 2045 dystopia, the OASIS provides a beautiful and serene escape from the harshness and savagery of the postapocalyptic world. But when Halliday dies, an elaborate new game begins. The prize, his entire fortune of $240 billion in real-world cash.
Unsurprisingly, the whole world is swept up in a contest that has also attracted the attention of evil, power-hungry corporation IOI, led by Nolan Sorrento (Ben Mendelsohn), who will do anything to win; even cheat.
With the fate of his virtual world at stake, it's down to Wade, some in-game companions, and love interest/rival Art3mis (Olivia Cooke) to battle the competition, solve the riddles, and win.
The hunt for Halliday's Easter egg is on.
Easter Eggs
Easter Eggs, the non-edible kind, are the treats filmmakers sneak into their films to reference other movies, literature, and wider pop culture, and Ready Player One is full of them! We've picked out three of the tastiest, easy-to-find ones to get you started:
Delorean
The iconic time machine sports cat from Back To The Future is brought lovingly back by Spielberg and his team.
Joust
The 80s arcade classic comes to life in a mesmerising fight sequence.
Willy Wonka
A close listen to the trailer will reward you with a techno cover of "Pure Imagination".
But that's not all, Lord Of The Rings, Tomb Raider, Batman, The Iron Giant, and many others all feature in a film that conceals enough Easter Eggs to keep everyone entertained.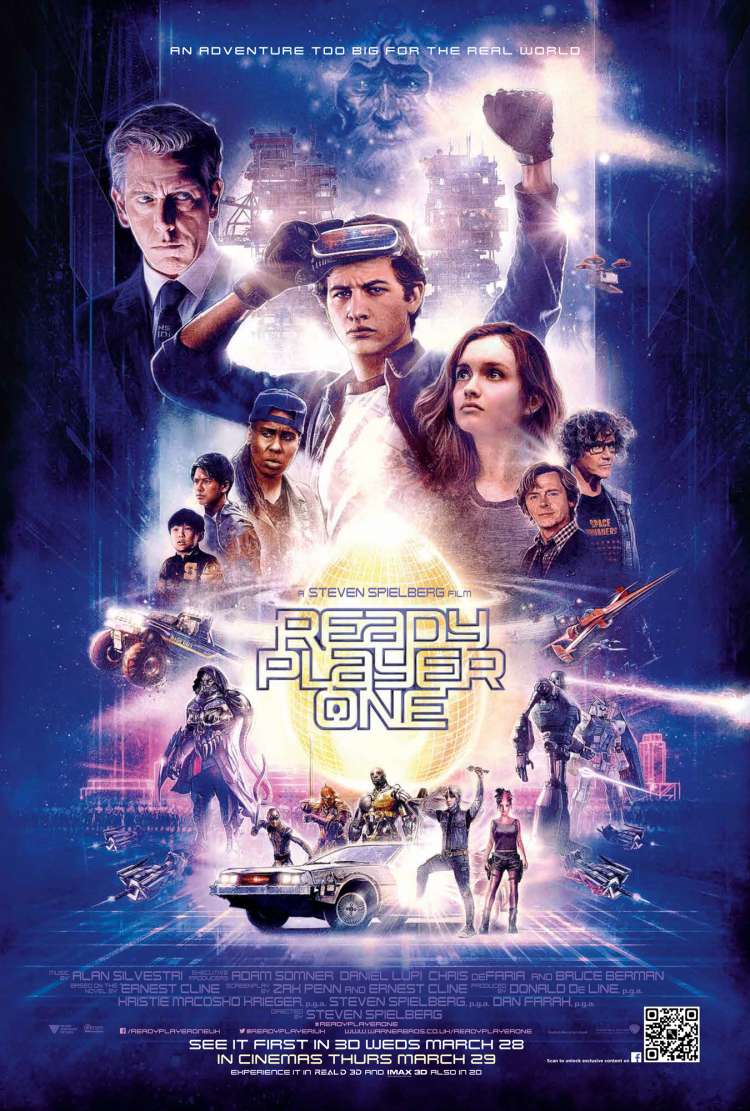 Ready Player One
An adventure too big for the real world.
CLICK TO FIND OUT MORE
12a