Feature
The Bunnies Are Back!
---
James Corden returns as the mischievous Peter Rabbit, who persuades his friends to bid farewell to farm life and embark on an adventure to the big city.
Article Published on 25.01.2021
Words Charlie Jones
Life has been harmonious since Peter Rabbit and Thomas McGregor set aside their differences and decided that McGregor manor was big enough for the both of them - so much so that Thomas and Bea have decided to get married!
But when Peter overhears their plans to bring some two-legged children into their makeshift family, he's convinced that he and the other animals will soon be replaced and forgotten.
Believing he's better off on his own, Peter leads the animals out of the garden and to the city of Gloucester, where a bountiful farmers market - with its ripe radishes, crunchy carrots, and host of mischief-loving critters - gets him thinking he's finally found a home where he can truly be himself.
Margot Robbie, Elizabeth Debicki, and Daisy Ridley reprise their roles as rabbits Mopsy, Flopsy, and Cottontail, while Domhnall Gleeson and Rose Byrne return as the newlywed McGregors. Following the huge box-office success of the first film, expect even more hijinks - and plenty of heart - from Peter and his friends in this second outing.
Animal Adventures
Babe: Pig In The City
Sequels have a habit of venturing out into the wider world. babe: Pig In The City sees Babe leave the farm for Metropolis, where he befriends the city's homeless animals.
The Secret Life Of Pets 2
The animals for The Secret Life Of Pets didn't wait for a sequel - they were out of the door as soon as their owners were out of sight. In a reverse of Babe, the sequel sees the pets leave the city for a country farm.
Paddington 2
Paddington is more than happy at his new home in London, so much so that he didn't venture far beyond it for his follow-up film. Paddington 2 is that rarest of sequels: one that improves on the original. Here's hoping Peter Rabbit 2 does the same!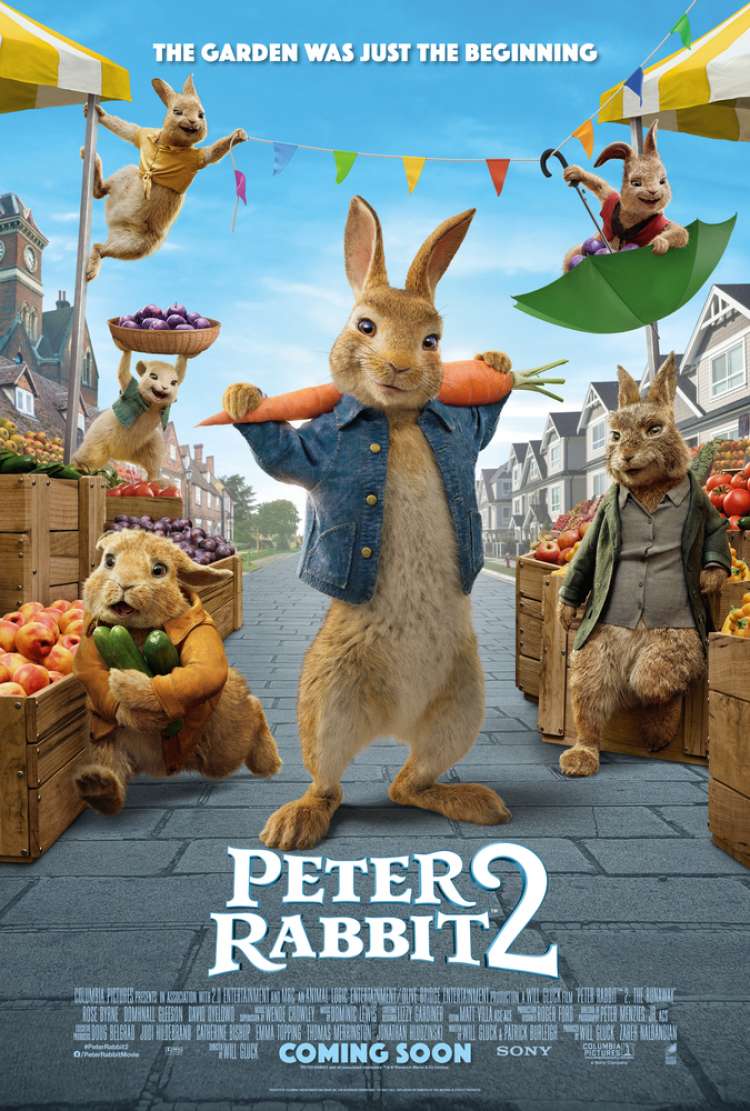 Peter Rabbit 2
The Garden Was Just The Beginning
CLICK TO FIND OUT MORE
U