Feature
A Kind Of Magic
---
Tom Holland and Chris Pratt star as two elf brothers on a mission to save their recently deceased father. But will their journey Onward through this fantasy world be successful?
Article Published on 17.02.2020
Words Aaron Potter
Having proven their charm and comradery in Marvel's sweeping cinematic universe, Tom Holland and Chris Pratt now lend their vocal talents to a world of magic and mystery in Pixar's first film of the decade.
Onward centres on two teenage Elf brothers, Ian and Barley, who one day receive an intriguing wizard's staff, quickly setting them on an epic yet emotional quest to restore their lost father.
This being Pixar, audiences should expect to have their hearts pulled immensely while watching this father and son(s) tale. This may be an alternate universe where elements of mythological fantasy collide with real-life suburbia, but the story promises to be extremely relatable, touching, and prescient - as is traditionally the case for Disney's prestige animation house.
Onward marks only the second time that writer-director Dan Scanlon has taken the helm of a movie, with his last being 2013's Monster's University. This time, however, Scanlon has the challenge of introducing a whole new world instead of building off a pre-existing one. Here's hoping Onward can capture the heart of Mike and Sully's prequel adventure because between the biker fairies, rabid unicorns, and ancient wizardry…it certainly has the magic.
Pixar's Dynamic Duos
Mike & Sully
Pixar used the little and large comedy trope to great effect as Monster Inc's best friends were an inseparable pair. Opposites definitely attracted this time.
Mr & Mrs Incredible
The Incredibles easily lived up to their family name after blasting onto the scene in 2004, not least due to the central dynamic shared between Mr and Mrs Incredible who shared great chemistry, even when balancing domestic duties with superhero antics.
Woody & Buzz
What began as a bitter rivalry for Andy's affection blossomed into a beautiful friendship. One might be a cowboy and the other a space ranger, but they've certainly got a friend in each other.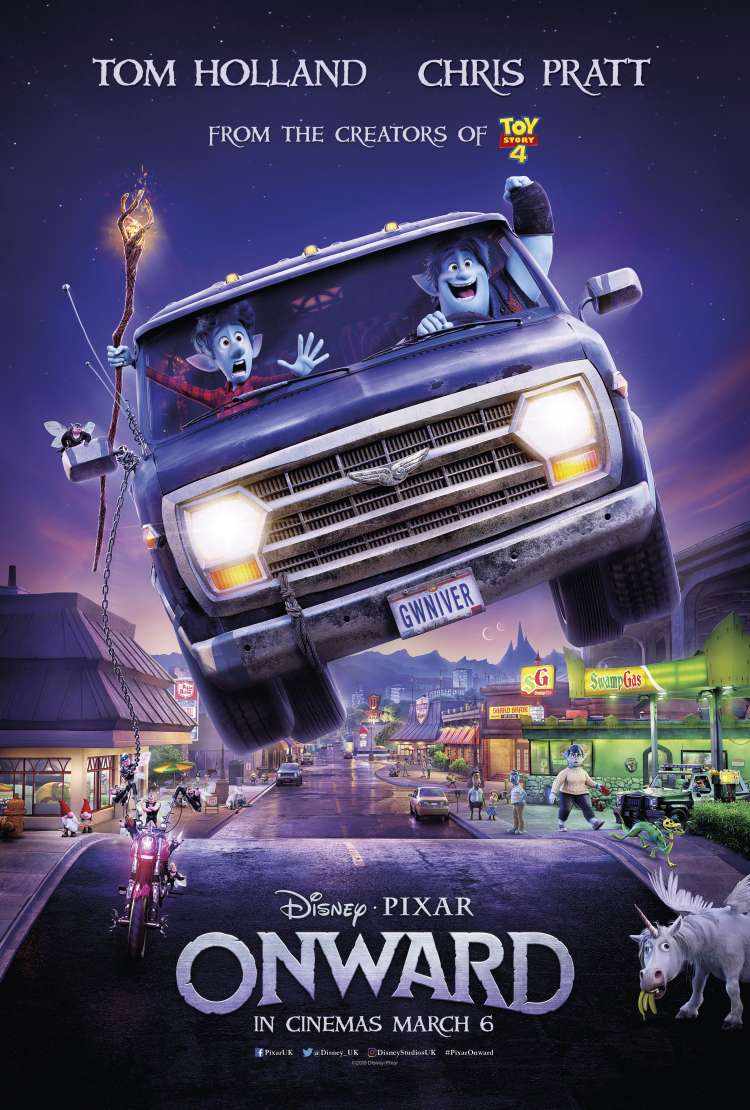 Onward
The Time Of Magic Is Over
CLICK TO FIND OUT MORE
U