Feature
The Price Of Fame
---
One of cinema's most infamous, celebrated, and acclaimed directors is back with an all-star ensemble for a rollercoaster ride through the final tumultuous years of Hollywood's Golden Age.
Article Published on 01.08.2019
Quentin Tarantino returns to the silver screen with his ninth major motion picture, following 2015's bloodthirsty western, The Hateful Eight. This time the auteur's gaze is fixed upon the Golden Age of Hollywood, with a characteristically star-studded ensemble cast. We join fading TV star, Rick Dalton (Leonardo DiCaprio) and his stuntman Cliff Booth (Brad Pitt) as they seek to reclaim the spotlight of yesteryear by any means possible.
With a trailer promising a slick, seedy, and hyper-stylish tour of La La Land's brightest stages and darkest passages, expect a typically Tarantino-esque approach to storytelling. The director has hinted at an interweaving series of plotlines, mirroring the narrative juggling of his iconic 1994 release, Pulp Fiction.
Despite both its leads previously working with Tarantino, the picture marks the first time that DiCaprio and Pitt have shared the screen. They're joined by a stellar lineup of A-listers including Margot Robbie, Al Pacino, James Marsden, Tim Roth, and Kurt Russell.
With a jaw-dropping cast and one of the world's most iconic locations and evocative eras to draw upon, Once Upon A Time In Hollywood has all the wonderfully bewildering and chaotic ingredients to become an instant classic.
Historical Icons
It's not only fictional characters starring in Tarantino's ode to Hollywood's chequered past.
Margot Robbie - Sharon Tate
The promising actress and model's life was tragically cut short by the heinous actions of the Manson Family cult, a shocking chapter in Hollywood's history that will no doubt be touched upon.
Damian Lewis - Steve McQueen
Homeland's Damian Lewis takes on the role of one of Hollywood's greatest and coolest leading men.
Mike Moh - Bruce Lee
A man whose hands were registered as lethal weapons, Bruce has managed to punch and kick his way into another action-packed role.
Dakota Fanning - Squeaky Fromme
Fanning takes on one of the Manson Family's most notorious faces, who had an alleged role in their murders and attempt to assassinate President Gerald Ford.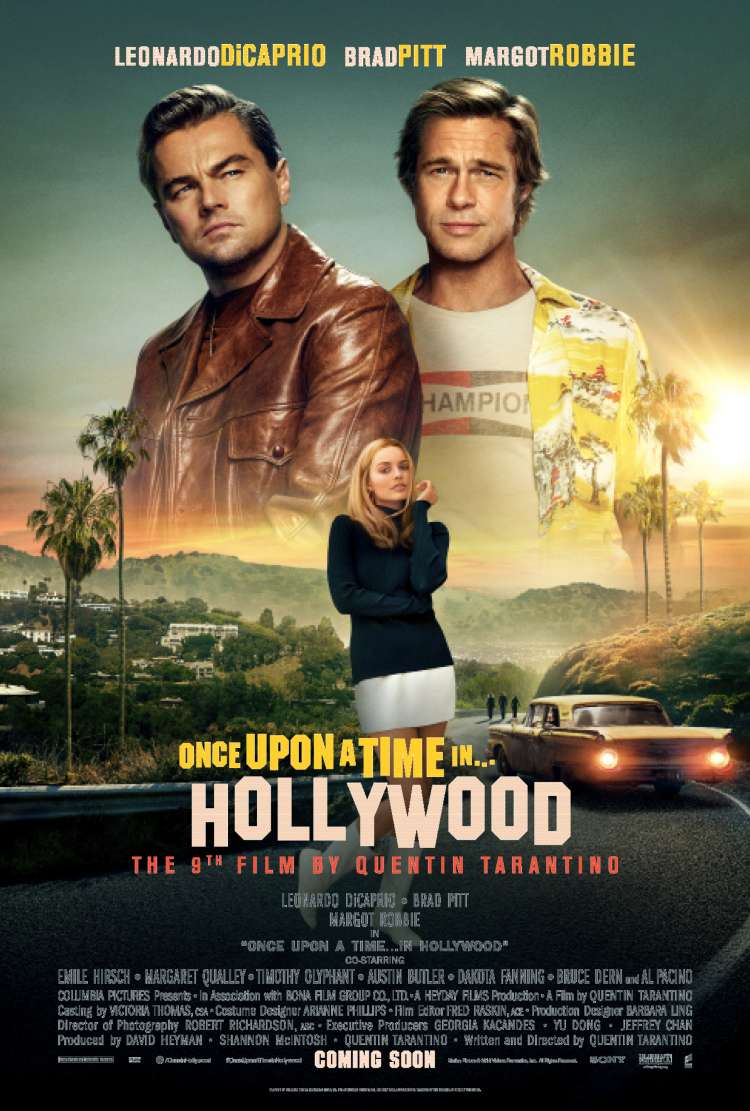 Once Upon A Time In Hollywood
Tarantino In Tinsel Town
CLICK TO FIND OUT MORE
18