Trailer
Nope New Trailer
---
Don't look up. The scares come from the sky in the fresh look at Jordan Peele's new horror.
Article Published on 09.06.2022
When the mysterious first look at Jordan Peele's Nope dropped, audiences were left guessing as to what exactly his new nightmare was all about. Now, a new trailer confirms that where Get Out and Us were built upon very human scares, this time, the terror is not of our world. The trailer introduces Daniel Kaluuya and Keke Palmer as James and Jill Haywood, a brother and sister duo who run a ranch in a lonely Californian gulch with their father. Their quiet, ordinary life is flipped on its head when their father is killed by random objects falling from the sky and they believe that they're caught up in an extraterrestrial event. Setting the stage for some serious otherworldly scares and peeling back more layers of the mystery, the trailer brings more detail on what the unidentified threat is with more extraordinary weather phenomena, talk of tractor beams, and even a blink-and-you'll-miss-it glimpse at the actual alien UFO in flight. But it's not just a showcase of scares, we're also treated to Peele's familiar sense of humour and Oscar-winning ability to bring levity to moments of great terror in what promises to be another genre hybrid that's as unidentifiable as its mysterious threat that looms overhead. It's still not for certain precisely what is going on, but the truth is out there, and we'll find out when Nope arrives in cinemas August 12.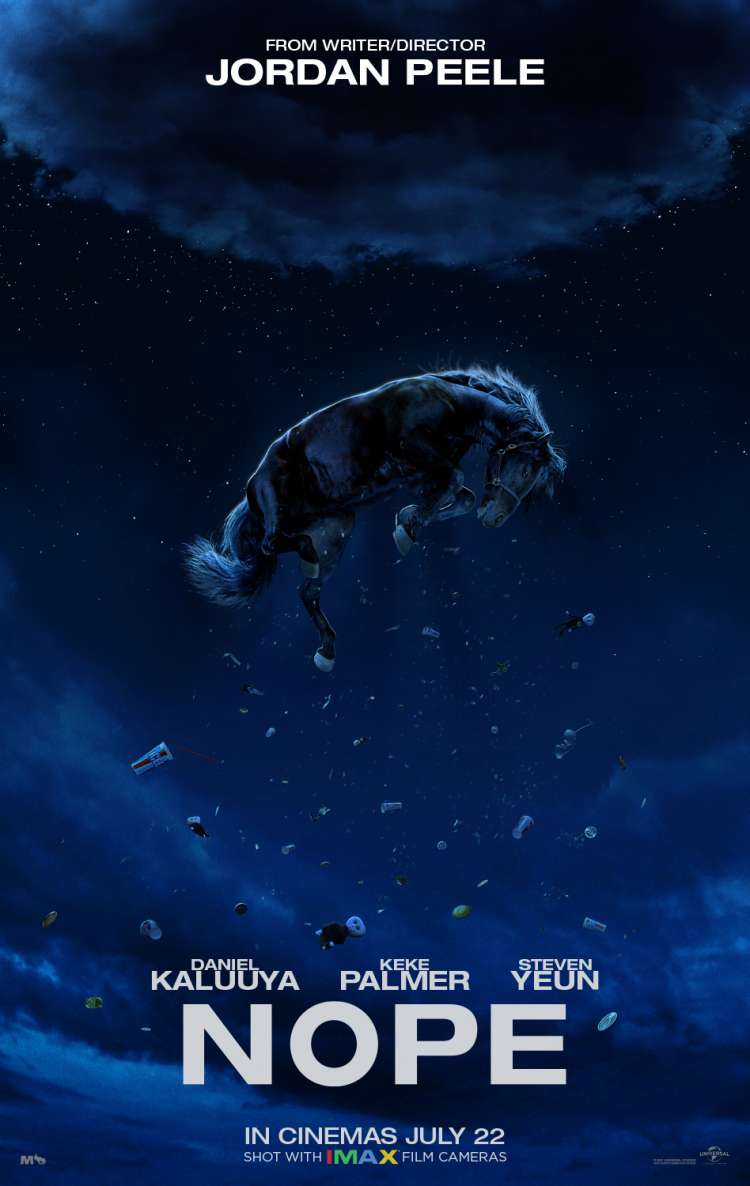 Nope
What's a bad miracle?
CLICK TO FIND OUT MORE
15