Feature
Don't Look Up
---
Modern horror maestro Jordan Peele scares cinemagoers silly once again with a new nightmare; a summer blockbuster bursting with scares and a side helping of social commentary.
Article Published on 01.07.2022
Words Robb Sheppard
"What's a bad miracle?" ponders Daniel Kaluuya's rancher. Buckle up, cowboy, we're about to find out!
Cards are being played characteristically close to the chest for the latest frightener from writer-director Jordan Peele, one of the most exciting voices in modern cinema. But half of the fun and fear of his films is in the mystery. The knack of keeping you guessing as the plot unpeels layers of scares and social commentary right up until the uncomfortable and shocking reveal is one of the key factors that made Peele's Oscar-winning Get Out such a critical and commercial success.
While his debut highlights the horrors within society and our institutions and his freaky follow-up Us dances with the devils within, this new nightmare seems otherworldly. The boiled-down terror of the sunken place is swapped for scares on a massive scale. Something looms overhead, casting ominous shadows over a lonely Californian gulch and its residents, including Kaluuya, who's joined by relative newcomer Keke Palmer and The Walking Dead and Minari star Steven Yeun. There's plenty uncanny about this valley, with the shadow seemingly lifting the veil.
Whether a "bad miracle" is an act of God, a disaster, or a debacle, make sure you say yes to Nope and see it as soon as you can… before someone spoils the surprise!
Space Invaders
Mars Attacks!
Way funnier than global annihilation should ever be, Tim Burton's take on fifties sci-fi sees Jack Black eviscerated, President Jack Nicholson frustrated, and Sarah Jessica Parker decapitated… with her head grafted onto a Chihuahua. Ruff.
Independence Day
With famous landmarks being lasered, the redemption of Randy Quaid's drunken dad, and Will Smith slapping an alien, Roland Emmerich's sci-fi actioner transcends its guilty pleasure tag and is now a rainy-day staple. Pure popcorn cinema.
E.T. The Extra Terrestrial
Rather than blowing things up, the lovable alien has been breaking hearts for forty years. Steven Spielberg's classic immortalised the phrase "phone home", flying bicycles, and a deep-seated distrust of men in biohazard suits.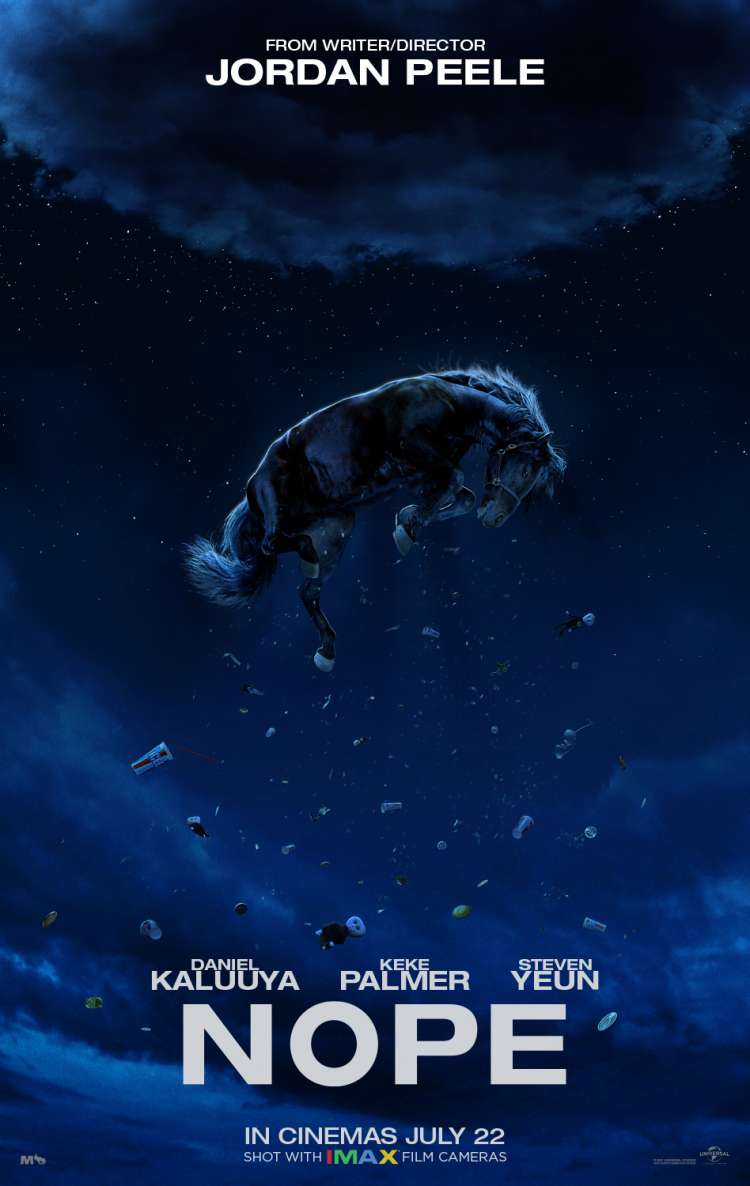 Nope
What's a bad miracle?
CLICK TO FIND OUT MORE
15