Feature
Live Forever
---
Bond is back on the big screen as Daniel Craig takes his bow in his fifth and final turn as the famed secret agent. Sharp suits, fast cars, and a deadly villain await on the mission that will change everything.
Article Published on 16.08.2021
Words Brody Rossiter
Despite relinquishing his license to kill and retiring to the sunny climes of Jamaica, James Bond's newfound tranquillity is short-lived when a visit from his old friend, CIA agent Felix Leiter, pulls him back into active service. In desperate need of Bond's specific skill set to help track down a kidnapped scientist and combat a deadly new weapon, Felix calls in one last favour.
Skyfall and Spectre co-stars Ben Whishaw, Naomie Harris, and Ralph Fiennes reprise their roles alongside Daniel Craig. With Christoph Waltz's Blofeld behind bars, it's Oscar-winner Rami Malek who emerges as one of Bond's most fearsome and complex foes to date: the mysterious masked man, Safin. Bond will also have to contend with the return of Léa Seydoux's Dr Madeleine Swann, whose reemergence may well have deadly consequences for him.
The star-studded cast is bolstered by Blade Runner 2049's Ana de Armas and British actor Lashana Lynch who bring a refreshing take on the classic "Bond girl" image. De Armas' Paloma is a striking and mysterious CIA agent and Lynch's Nomi is the formidable Double-O agent who took up Bond's mantle following his retirement. Now an old dog in the spy game, Bond must learn new tricks as two of the fiercest women he's ever encountered join him on his most dangerous mission yet.
Old flames, new adversaries, and an electrifying journey across beautiful yet perilous landscapes await. With director Cary Joji Fukunaga at the helm, No Time To Die brings the trademark style and action-packed substance that fans know and love but also promises to blur the lines between good and evil while delving deeper into the psyche of Craig's tortured incarnation of the character.
Licenses To Thrill
With a cast of returning favourites and intriguing new faces, No Time To Die's thrilling lineup promises to close out Craig's tenure in spectacular fashion.
Paloma
Blade Runner 2049's Ana de Armas joins the star-studded cast as the mysterious CIA agent, Paloma. Director Cary Fukunaga has stated his intention to redefine the traditional femme fatale with the character.
M
Ralph Fiennes' M is back to keep a watchful eye on Bond in his role of the head of the Secret Intelligence Service.
Nomi
British actor Lashan Lynch portrays Nomi, the formidable Double-O agent who took up Bond's mantle following his retirement.
Q
Ben Whishaw reboots his role as Q, providing Bond with the top-secret tech required to take on his villainous foes.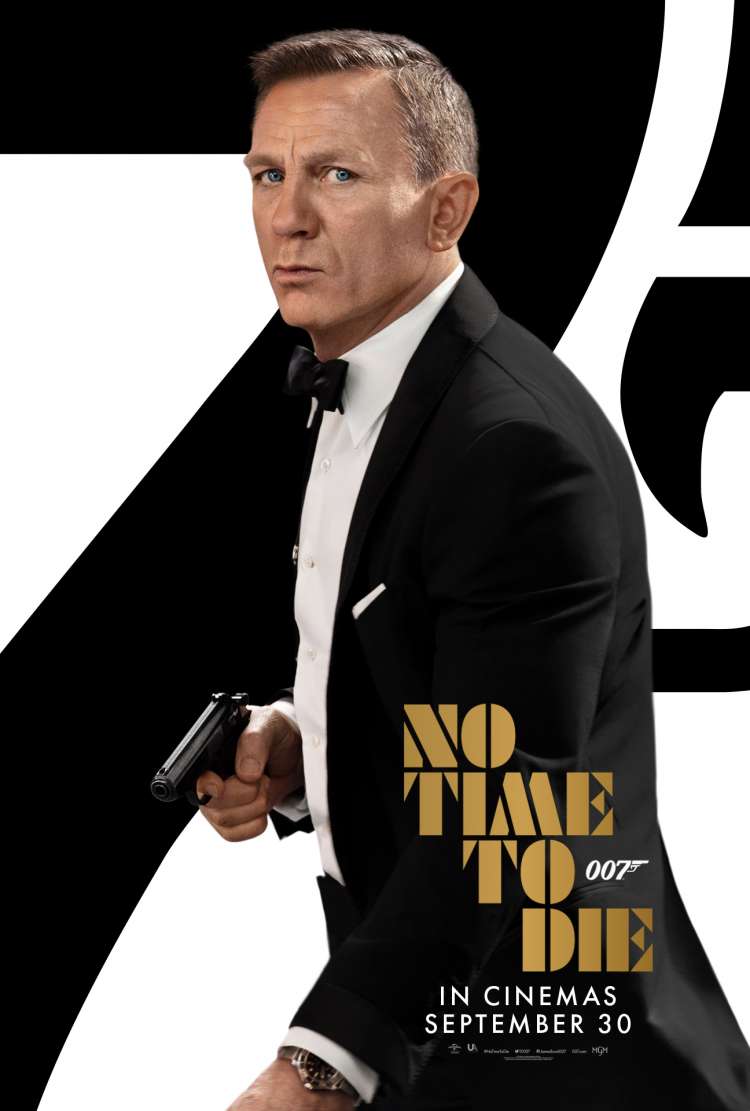 No Time To Die
The mission that changes everything
CLICK TO FIND OUT MORE
12A