Trailer
Nightmare Alley Trailer
---
Roll up, roll up for your first look at Guillermo del Toro new noir.
Article Published on 17.09.2021
The new nightmare from Guillermo del Toro has been unveiled and it's quite unlike anything we've seen from the director before. A psychological thriller set in a carnival that follows an ambitious carny who teams up with a psychiatrist to swindle the rich is certainly something of a departure for the filmmaker famed for the fantastical and supernatural. Yet, between the trailer's unsettling atmosphere and a tangible curiosity hanging over Bradley Cooper's character, it's clear that there's much more than meets the eye. The film boasts an incredible ensemble cast that the trailer reels off with glee amid some striking imagery from the film. Bradley Cooper is joined by Cate Blanchett, Toni Collette, Willem Dafoe, Richard Jenkins, Rooney Mara, Ron Perlman, and David Strathairn. Uncover the secrets of Nightmare Alley in cinemas January 21.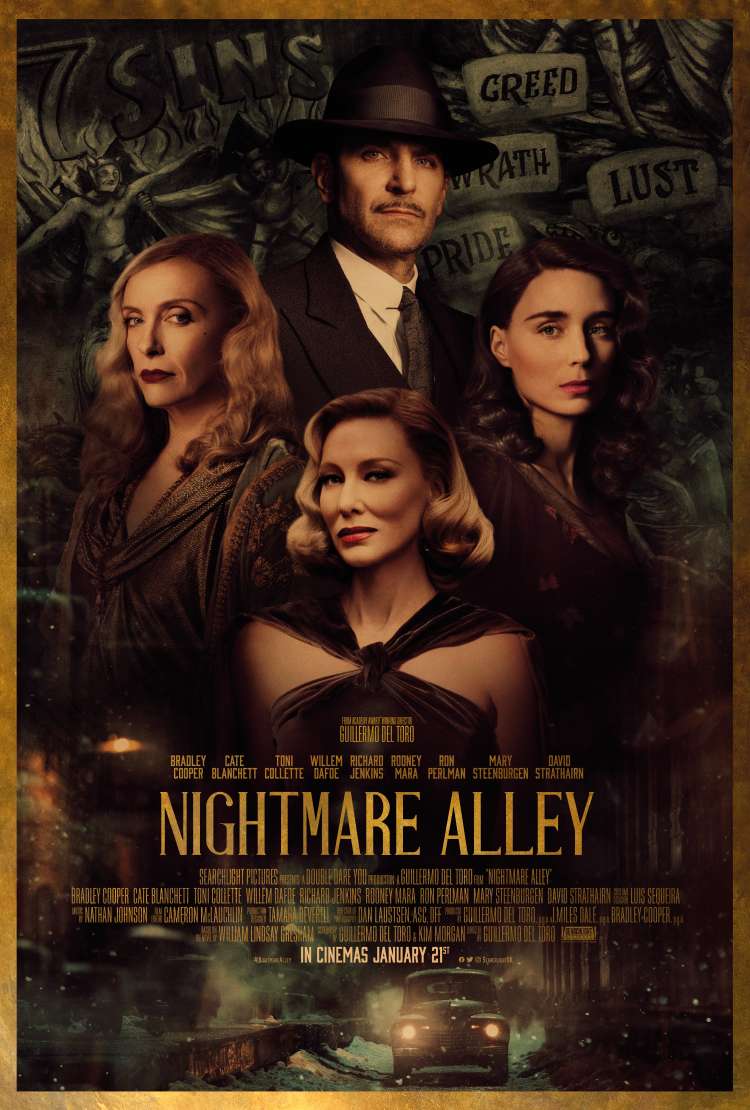 Nightmare Alley
Man or beast
CLICK TO FIND OUT MORE
15