Feature
The Stuff Of Nightmares
---
Step right up as film's fantasy ringmaster, Guillermo del Toro, escorts us down Nightmare Alley. Ladies and gentlemen…the carnival is coming to town.
Article Published on 03.12.2021
Words Robb Sheppard
With spectacular shows, overpriced snacks, and suspicious games of "skill", the carnival can be an expensive affair. Throw in Bradley Cooper's unscrupulous chancer and Cate Blanchett's savvy psychiatrist, a duo hell-bent on swindling unsuspecting punters, then the cost could become so much more than just cold, hard cash.
A fresh take on William Lindsey Gresham's novel rather than a remake of the 1947 film of the same name, Nightmare Alley feels more like a film noir thriller than the flat-out fantasy we've come to expect from Guillermo del Toro. As a result, the auteur's atmospheric adaptation feels even more threatening, with femme fatales, corrupt con men, and the promise of a disorienting twist in the tale.
If that doesn't sound like the greatest show on Earth, then the cast lining up to work with del Toro surely will. As well as Cooper and Blanchett, this star-studded show also puts Willem Dafoe, Toni Collette, Rooney Mara, and del Toro's perennial favourite Ron Perlman on the billing.
"Is it a beast…or is it a man?" asks Dafoe's carnival barker of his central attraction, but also of Cooper's con man. With the latter, we're betting he's a little bit of both.
Del Toro's Dark Dreams
Hellboy
The comic book creature feature didn't garner much awards attention, but it did bring big bucks from the box-office. It remains a great shame that Ron Perlman's de-horned devilish anti-hero never got that trilogy.
Pan's Labyrinth
Attracting a triumvirate of critical acclaim and awards, Pan's Labyrinth is most notable for its iconic creepy creatures; primarily the Pale Man, whose eyes fit snuggly into his palms.
The Shape Of Water
Whilst flirting with fantasy, the love affair between Sally Hawkins' cleaner and Doug Jones' amphibious humanoid hybrid resulted in four Oscars in all, including Best Picture and Best Director, and is widely considered to be Guillermo's crowing achievement.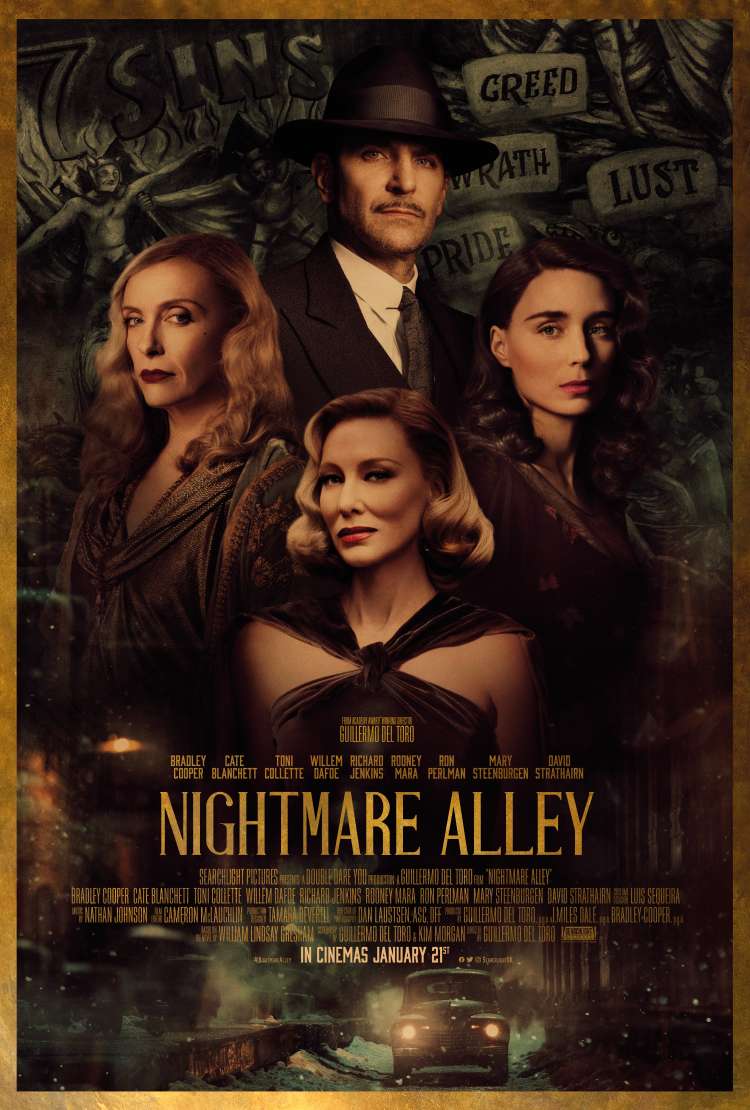 Nightmare Alley
Man or beast
CLICK TO FIND OUT MORE
15