Trailer
New Star Wars: The Last Jedi Poster And Trailer
---
It's here. Behold the awesome power of the force in the emphatic trailer
Article Published on 10.10.2017
Do you hear that? That's the sound of a million voices crying out in happiness. Star Wars fans across the UK have awoken to an incredible new poster and phenomenal new trailer for the film they've all been waiting for. Ever since Mark Hamill accidentally let slip that a new trailer would be on the way, Disney and Lucasfilm have been building excitement with a series of teasers. But with excitement came concern, with even director Rian Johnson warning fans may that they may want to avoid the trailer in fear of spoilers, but this trailer is so good that he was forced to change his mind and post the hilarious tweet: "FORGET EVERYTHING I SAID AND WATCH IT WATCH IT WATCH IT". And that really sums it up, there isn't much you can say about the trailer, just sit back, take a deep breath, and enjoy it over and over again.
Tickets for the film are on sale now: BOOK TICKETS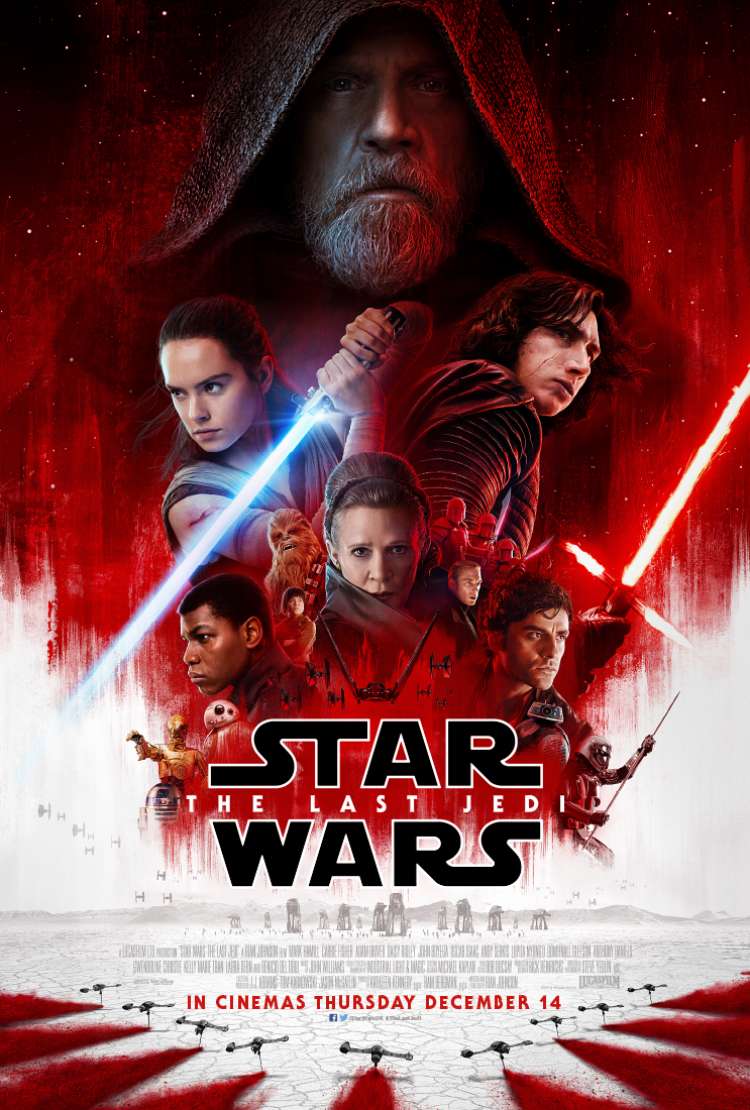 Star Wars: The Last Jedi
It's time for the Jedi to end.
CLICK TO FIND OUT MORE
12a