Trailer
New Daddy's Home 2 Trailer
---
A new holiday-themed trailer is here to spread the joy, and cause chaos for the co-dads.
Article Published on 02.11.2017
There's holiday hijinks aplenty in the new festive trailer for Daddy's Home 2 and its Will Ferrell's sensitive stepdad Brad who's bearing the brunt of it. In a film that promises heaps of holiday wackiness, relatable family comedy, and slapstick humour Brad is set to endure a series of embarrassing situations that see him covered in hot cocoa, electrocuted, riding an out-of-control sledge, and facing a pack of wolves to name only a few. There's also new footage of a hilarious heated exchange between Brad and Dusty that proves Ferrell and Wahlberg's comedy partnership is a gift that keeps on giving. We're also treated to more of the generational comedy from veteran comedians Mel Gibson and John Lithgow who join the Christmas comedy as the co-dads very own contrasting fathers.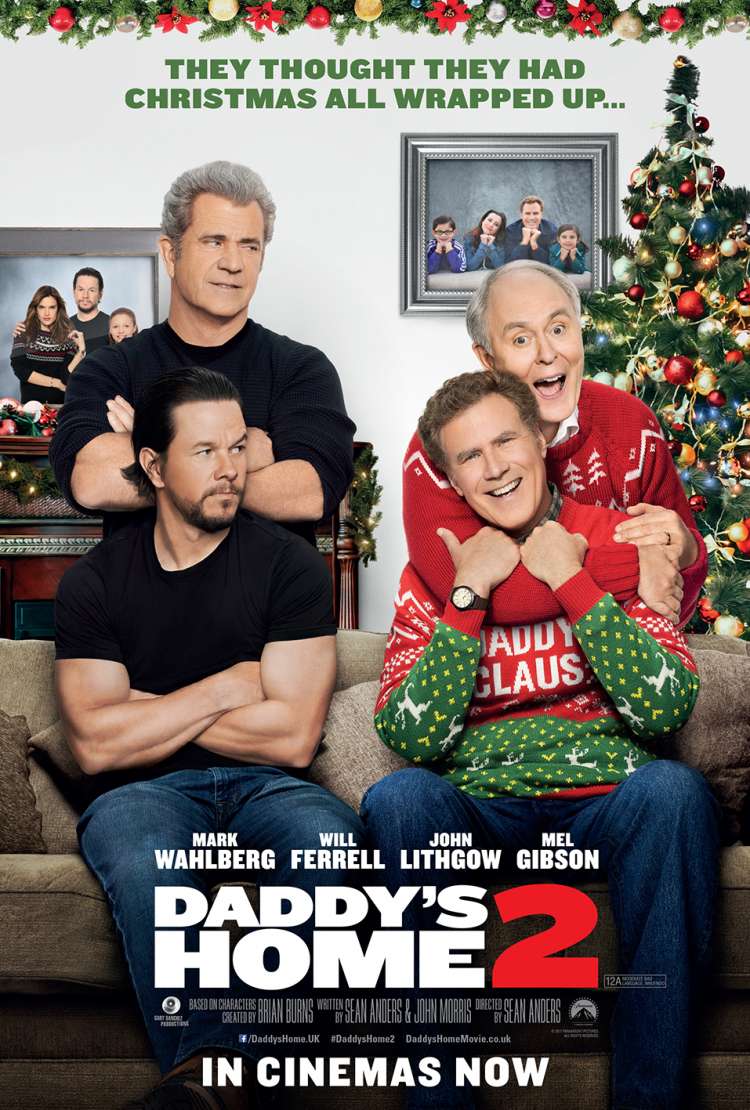 Daddy's Home 2
They thought they had Christmas all wrapped up...
CLICK TO FIND OUT MORE
12A