Feature
Feliz NaviDad
---
When disruptive dads invade their perfect "together Christmas", Brad and Dusty's bromance reaches breaking point in a festive sequel that reignites the fatherly feud.
Article Published on 17.11.2017
After the success of The Other Guys, Will Ferrell and Mark Wahlberg reunited for Daddy's Home, a comedy that broke up the buddy cop bromance and pitted Ferrell's embarrassing, sensitive stepdad against Wahlberg's cool, alpha male biological dad.
In their contest for the kids' affection, Brad and Dusty's one-upmanship escalated beyond control but eventually concluded with the duelling dads setting aside their differences.
And that's where the sequel finds them, as cohesive co-dads working together to celebrate Christmas like a "normal" family. But their plans for a perfect together Christmas go awry when their own fathers arrive for the holidays.
Like father, like son isn't the half of it. Dusty's ultra-strict dad and Brad's ultra-affectionate daddy are complete opposites and get along as well as their sons did. As the fatherly feud extends to a new generation, it isn't long before the new best friends turn on each other once again.
But that's not all. After a surprise cameo at the first film's end, John Cena returns as one of the kids' even more macho stepdads for the ultimate paternity contest that will determine the daddy of them all.
Christmas Fathers: The Best Dads in Christmas Movies
Scott Calvin - The Santa Clause
After accidentally killing Santa, a divorced ad exec fills the red suit and black boots to become the new Father Christmas.
Clark Griswold - National Lampoon's Holiday Vacation
Despite chaos at every turn, this hapless patriarch never gives up trying to give his family the Christmas they deserve.
John McClane - Die Hard
A hostile terrorist takeover proves there isn't anything that will stop this dad getting home in time for Christmas.
George Bailey - It's A Wonderful Life
The kind, caring family man is a hero for a lifetime of selfless sacrifices he's made for his family, his town, and the wonderful old Building & Loan.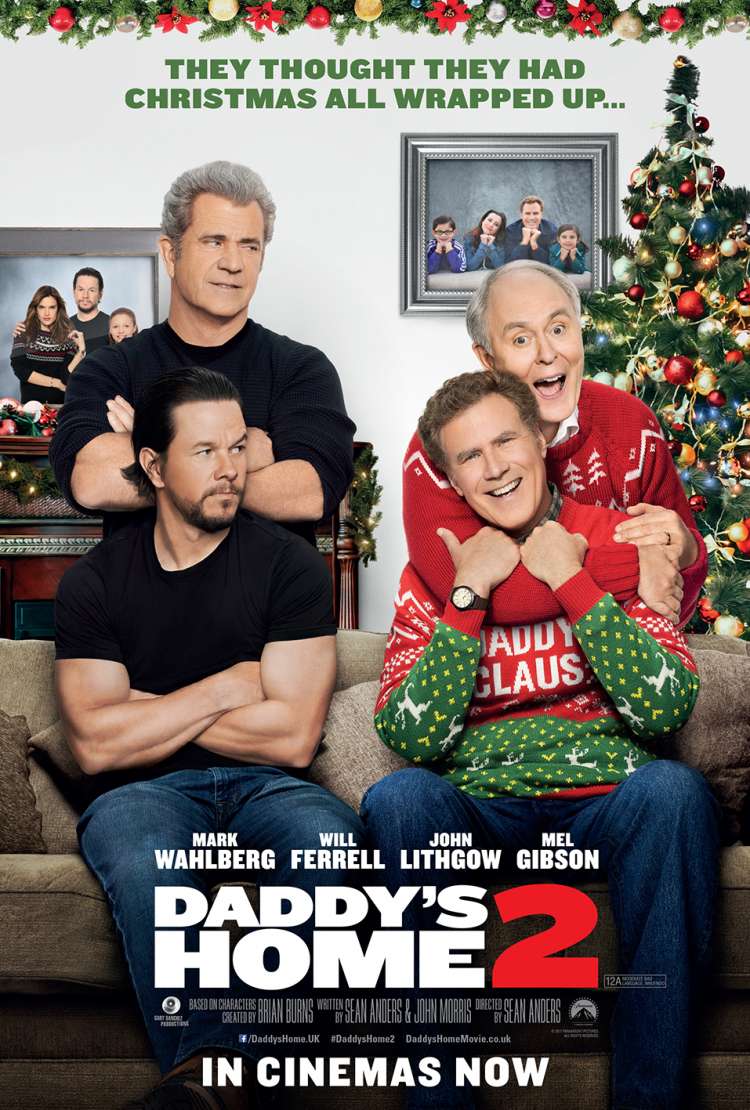 Daddy's Home 2
They thought they had Christmas all wrapped up...
CLICK TO FIND OUT MORE
12A