Feature
Dressing Up
---
There's a different life out there she never dreamed of. But dreams come true when Lesley Manville says yes to the dress in Mrs Harris Goes To Paris.
Article Published on 29.08.2022
Words Robb Sheppard
Ada Harris spends her life as an invisible woman, cleaning the houses and apartments of the upper echelons of society in 1950s London. But when she collects her back-dated war widow's pension, she has the ultimate treat yourself day and heads to Paris. There, she not only finds the Christian Dior dress of her dreams, but lives a life of luxury, lavishness, and love that she's always desired.
Mrs Harris Goes To Paris has all the hallmarks of a feel-good instant classic that harks back to My Fair Lady and Pretty Woman to be a perfect pick me up for the post-summer blues. From cleaning lady to fashionista, traditional tales like this are uplifting, life-affirming, and a pleasure to be in the company of – and there's nothing guilty about it.
Lead star Lesley Manville knows all about designer dresses and fifties fashion following her Academy Award and BAFTA-nominated supporting role in Paul Thomas Anderson's Phantom Thread. Now, see her at her charming best in this classic Cinderella story before she takes the role of Princess Margaret in the forthcoming series of Netflix's The Crown.
With a supporting cast featuring Jason Isaacs, Anna Chancellor, and Rose Williams, this post-summer trip to Paris is sure to be très bien.
Rags To Riches
My Fair Lady
Rex Harrison's Professor Higgins has six months in which to transform Audrey Hepburn's Eliza Doolittle from a flower girl into a Duchess. Lessons include elocution, etiquette, and to never bet on a horse named Dover.
Pretty Woman
A wealthy businessman and a prostitute fall in love and become an unlikely pair in this iconic romcom that immortalises Julia Roberts, introduces the "silver fox", and still finds time to pay homage to My Fair Lady with a day at the races.
Slumdog Millionaire
From the slums of Mumbai to the finals of the biggest gameshow in the world, Dev Patel was introduced to the world. Drama, destiny, and Danny Boyle ensured this became an eight-time Oscar-winner.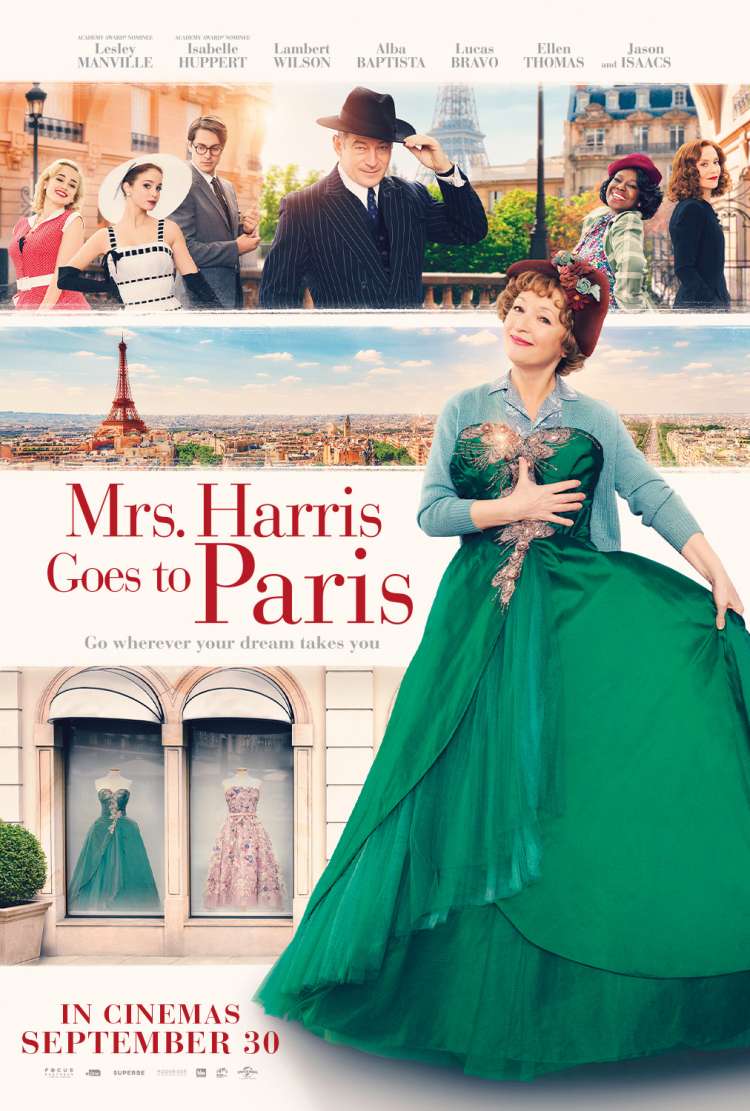 Mrs Harris Goes To Paris
Go wherever your dream takes you
CLICK TO FIND OUT MORE
PG