Trailer
Moonfall Trailer
---
Meet the dark side of the moon in the full trailer for the new disaster epic from the director of The Day After Tomorrow.
Article Published on 01.11.2021
The craziest conspiracy theory anyone could ever imagine becomes a terrifying reality in the trailer for Roland Emmerich's forthcoming disaster epic where The Moon is far from what we think it is. The incredible trailer opens with a shocking revelation that rather than setting foot on the surface of The Moon in the sixties, the Apollo mission actually discovered something more sinister and it's been kept secret all this time. Now, the truth is revealed, The Moon is actually some sort of sentient celestial being and it's coming crashing to Earth. As well as these mind-blowing revelations regarding the film's plot, the epic trailer also brings more thrilling footage of the earth-shattering special effects as humanity faces an extinction-level event as well as the star-studded cast as we join our unlikely trio of heroes – Patrick Wilson, Halle Berry, and John Bradley – on a daring mission deep inside The Moon to save our world. Find out if they can stop The Moon from destroying our home entirely when the new disaster epic from the director of Independence Day, The Day After Tomorrow, and 2012 crashes into cinemas on February 4.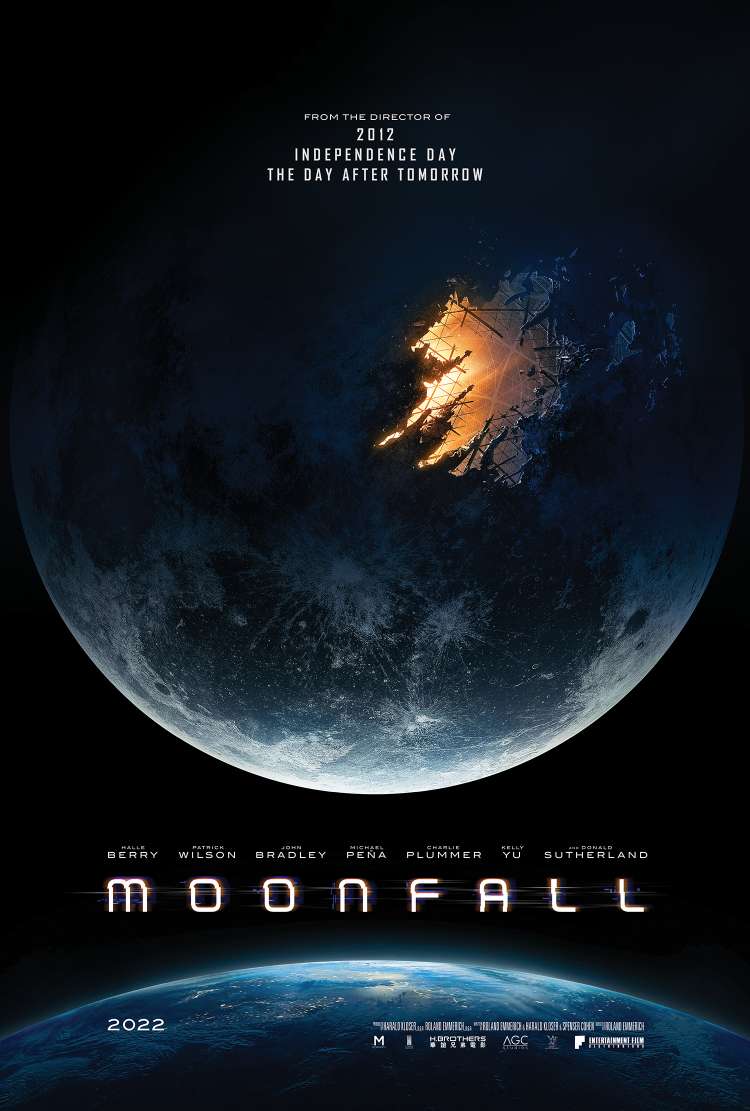 Moonfall
The moon will come to us
CLICK TO FIND OUT MORE
12A