Trailer
Moonfall Teaser
---
What would happen if the Moon came to Earth? Find out in the first trailer for the new Roland Emmerich disaster epic that answers that very question.
Article Published on 03.09.2021
It's stunning special effects and CGI galore in the breathtaking teaser that showcases the devastating impact of the Moon coming into close contact with Earth. Power cuts, tidal chaos, and gravitational pandemonium erupt across the planet after a mysterious force knocks the Moon off its orbit and onto a collision course with Earth. The new space disaster epic from the director of Independence Day and The Day After Tomorrow follows a former astronaut who believes she has the solution. But with no one to believe her, she must turn to a former colleague and a conspiracy theorist to help her mission to save the world from total annihilation. Written and directed by Roland Emmerich - and starring Halle Berry, Patrick Wilson, John Bradley, Michael Peña, Charlie Plummer, Kelly Yu, Eme Ikwuakor, Carolina Bartczak, and Donald Sutherland - Moonfall is set to crash into cinemas in 2022.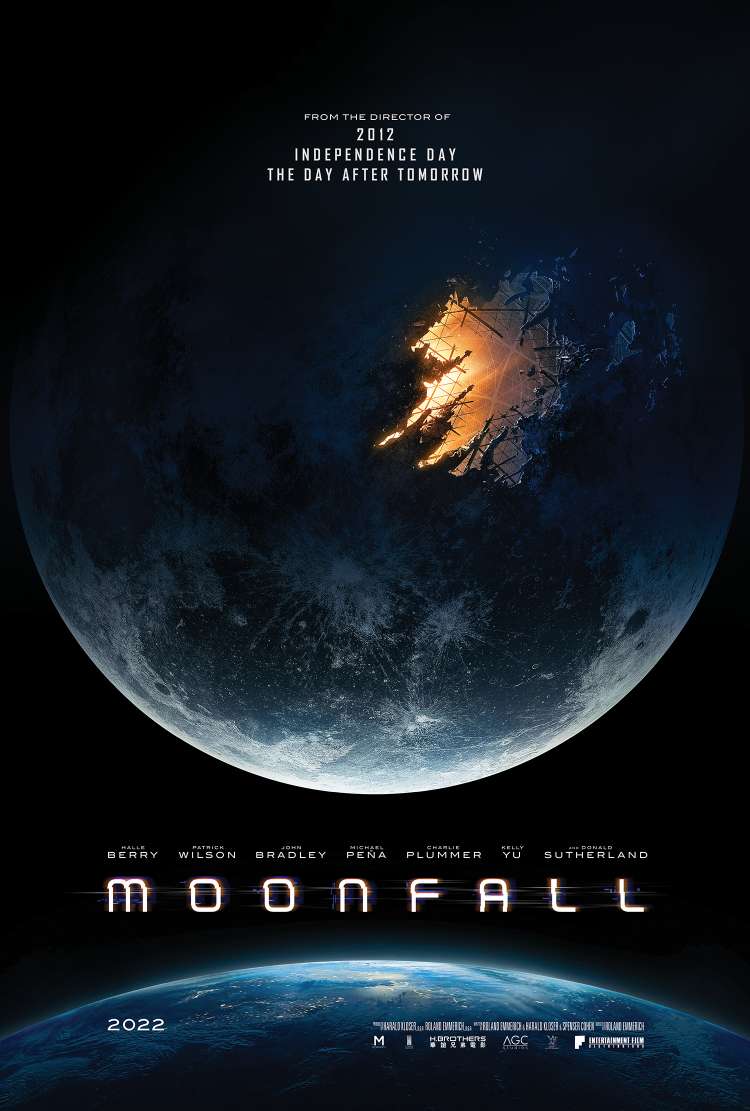 Moonfall
The moon will come to us
CLICK TO FIND OUT MORE
12A