Feature
New Mission. Impossible Heights
---
With Ethan Hunt's loyalty under question, notorious Hollywood daredevil Tom Cruise puts his body back on the line for another stunt-packed adventure where the mission has never been more impossible.
Article Published on 16.07.2018
The Impossible Mission Force team is back on our screens this summer for the sixth exciting instalment of the franchise where, after a mission doesn't go to plan, the world falls into jeopardy, and Hunt's motives come under renewed scrutiny.
Hunt's troubled past, including every difficult decision he's ever had to make, come back to haunt him in what promises to be a grittier but equally thrilling sequel.
The familiar faces of Simon Pegg, Rebecca Ferguson, Ving Rhames, and Alec Baldwin all return alongside Cruise to face the fallout from all of Hunt's best intentions, and the wrath of Henry Cavill's moustachioed August Walker: the high-ranking CIA operative tasked with bringing Hunt's mission to an abrupt end.
Despite the increasingly impossible odds, the production has always found a way to top every heart-stopping stunt from the series. After successfully scaling the world's tallest building in Rogue Nation, the only way to go bigger was to go up, and this time the action leads to a hair-raising sequence that takes the franchise to all new heights as Cruise leaps out of a plane at 25,000 feet.
"I Do My Own Stunts"
Tom Cruise
During his time as Ethan Hunt, Cruise has made a name for himself performing death-defying stunts, as well as some serious injuries. During filming for Mission: Impossible - Fallout he missed his landing when jumping between rooftops, breaking his ankle, and halting production for seven weeks.
Charlize Theron
The Oscar-winning actress did a lot of her own stunt work for last year's Cold War spy thriller Atomic Blonde, going so far as to crack two back teeth by clenching them too hard during training. They later had to be removed.
Jackie Chan
World-renowned for his stunt work, the legendary actor has broken multiple bones during a prolific career spanning fifty years.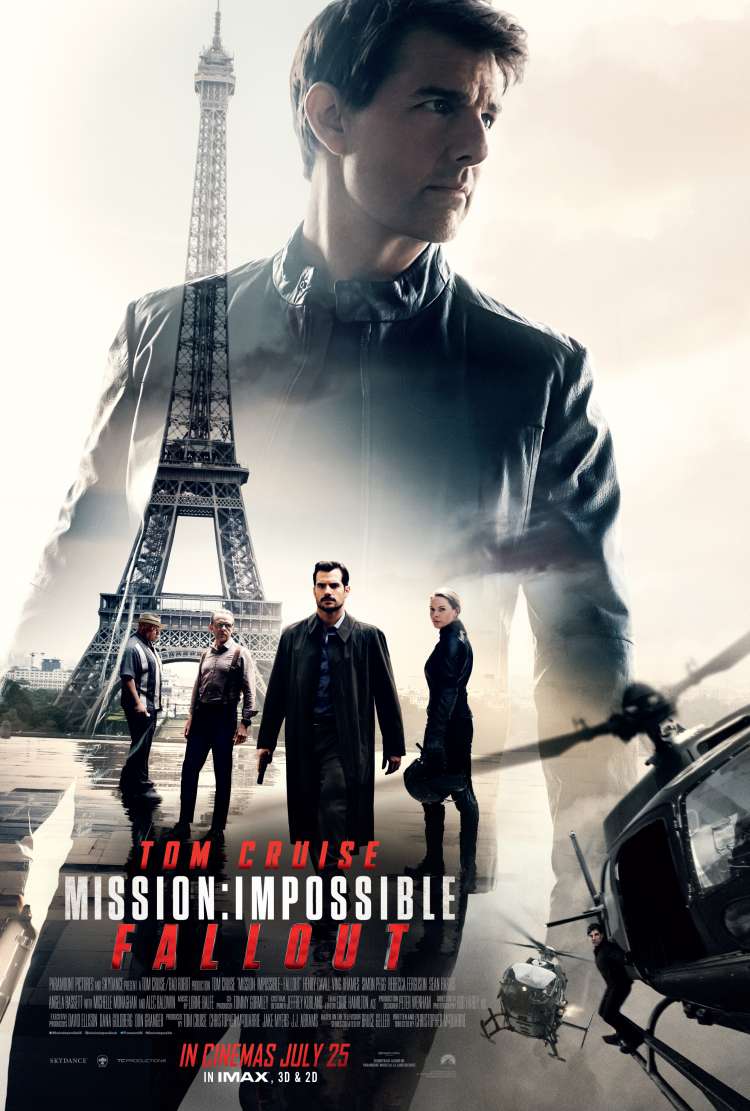 Mission: Impossible - Fallout
Some Missions Are Not A Choice
CLICK TO FIND OUT MORE
12