Trailer
Minions: The Rise Of Gru Trailer
---
The Minions embark on a daring rescue mission to save Gru in the new trailer for their standalone sequel.
Article Published on 30.03.2022
Taking us back to the seventies, the trailer for the Minions' standalone sequel shows a young Gru adjusting to life with his new sidekicks, who, though instantly loyal, are equally infuriating from the very beginning with their shenanigans and cheeky nickname for Gru, "mini boss." Despicable Me mainstay Steve Carell returns and pitches his voice higher to star in the story of how a twelve-year-old Gru sees his dreams of becoming a supervillain dealt a huge blow when he's rejected by the supervillain supergroup he idolises. Worst still, he and his Minions spark a rivalry that winds up with the Vicious 6 capturing Gru. Now, the Minions must embark on their biggest (mis)adventure yet to save him. One that will see them take control of a jumbo jet, cause mayhem at America's famous landmarks, and learn combat from a masseuse-turned-kung-fu-master, Master Chow. And they're going to need to learn fast as they'll be facing off against the deadly members of the Vicious 6, who can change themselves into terrifying giant animals. But the Vicious 6 may just have met their match in the form of the Minions as, long before they'd be turned into evil purple versions of themselves in Despicable Me 2, the Minions also transform into yellow animals with incredible powers of their own. Discover the origins of Gru's friendship with his Minions and witness their battle against the Vicious 6 in Minions: The Rise Of Gruy, only cinemas July 1.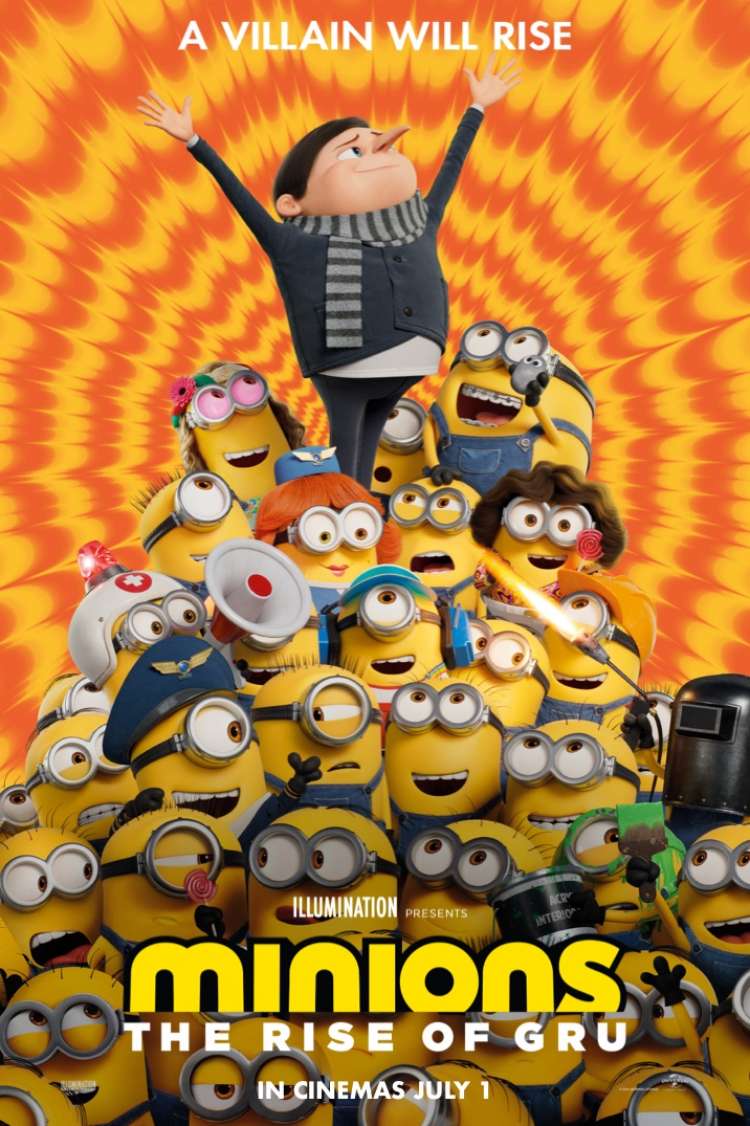 Minions: The Rise Of Gru
A villain will rise
CLICK TO FIND OUT MORE
U