Feature
It's Good To Be Bad
---
The mischievous Minions return to the big screen to take the seventies by storm in their sequel that reveals the despicable origins of their master Gru.
Article Published on 07.04.2022
Words Aaron Potter
After bumbling their way from the prehistoric era to the swinging sixties in their first standalone movie, everyone's favourite cheeky yellow bean-like beings are back to bring us more smiles with their seventies-set sequel. As teased at the end of their last adventure, their second outing will follow their early relationship with twelve-year-old Gru, decades before the events of the main Despicable Me trilogy.
Experience the start of Gru's obsession with being bad as he attempts to join his idolised supervillain supergroup, the Vicious 6. However, their nefarious leader – Taraji P. Henson's Belle Bottom – has other plans. It'll take returning Minions Kevin, Stuart, and Bob, an adorable newcomer, and hundreds of others to help Gru with his mission to usurp the Vicious 6, and his new nemesis Belle Bottom.
As before, it's celebrity cameos galore with Jean-Claude Van Damme, Dolph Lundgren, Danny Trejo, and Julie Andrews all voicing characters alongside the familiar, though slightly higher-pitched, tones of franchise mainstay Steve Carell.
Seven years after the Minions' first movie adventure, prepare for yellow tops and denim dungarees to be back in fashion as Illumination Entertainment spreads Minion fever all over the world once more.
Awesome Animated Sidekicks
Despite all of their shenanigans, Gru would be nothing without his Minions. Here are more companions from animated favourites that we'd love to call friends.
Donkey
Eddie Murphy's Donkey is a constant source of irritation to the peace-and-quiet-craving ogre, but also the only creature Shrek could ever call a friend. We wouldn't have him any other way.
Baymax
Big Hero 6's Baymax proves actions speak louder than words. Don't be fooled by his cuddly appearance, this inflatabale robot is no pushover and can certainly pack a punch when his friend is in need.
Genie
Robin Williams' Genie is wild, bonkers, caring, and capable of making your wildest dreams come true... the best friend anyone could wish for.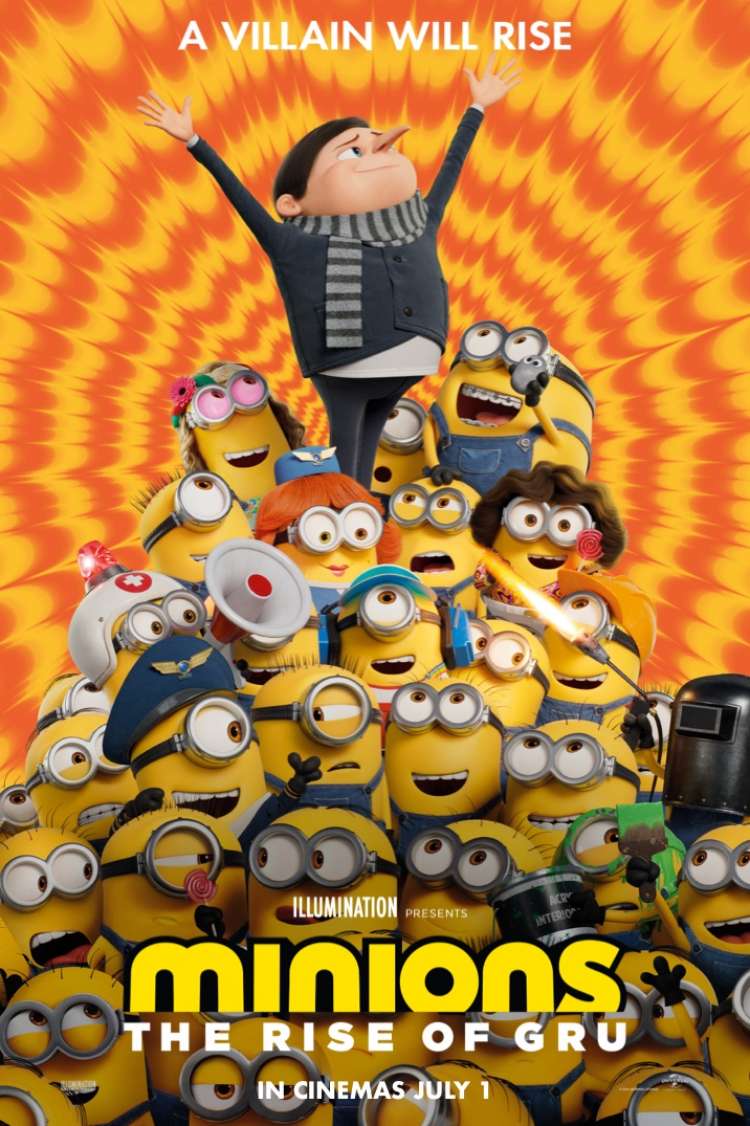 Minions: The Rise Of Gru
A villain will rise
CLICK TO FIND OUT MORE
U