Feature
Band Of Sisters
---
A film driven by war, with not a single shot fired. The Full Monty director returns with a feel-good comedy inspired by the incredibly strong Military Wives who banded together and reached Christmas number one in 2011.
Article Published on 17.02.2020
Words Chris Wasey
Imagine having a partner on the frontline of a war three thousand miles away with no real contact and knowing every phone call may bring the worst news imaginable. That's life for a community of women living in married quarters while their husbands serve in Afghanistan.
In an effort to stave off negative thoughts and constant stress, Kristin Scott Thomas' Kate Barkley attempts to bring the women together. Selecting Sharon Horgan's Lisa as her second in command, they decide to start a choir. But the rigid Kate and much more carefree Lisa clash over everything: whether it's who should lead the choir, pop music or hymns, or if there should even be a choir at all.
As the unique stress of their situation grows and as tragedy strikes, the squabbling leaders realise the choir is needed now more than ever, and their shambolic start slowly comes together. But can they keep this newfound harmony when they're asked to perform at the annual Festival of Remembrance in front of a national television audience?
Twenty years ago, The Full Monty captured lightning in a bottle and now its director Peter Cattaneo brings a worthy companion piece. The puzzle may be different, but with laughs, tears, heart, soul, and social commentary, all of the classic feelgood Britcom parts are the same.
Singing From The Same Hymn Sheet
The Full Monty (1997)
After the steel mill shuts down, a group of unemployed men decide to become strippers to earn extra money but must use what's left of their life savings in order to get started.
Swimming With Men (2018)
In the midst of a mid-life crisis, middle-aged accountant Eric finds new purpose when he joins a synchronised swimming group full of "stuck-in-a-rut" men just like himself who set sights on winning the world championships.
Fisherman's Friends (2019)
Based on the true story of a male singing group from Cornwall who turned chanting sea shanties while fishing into a chart triumph.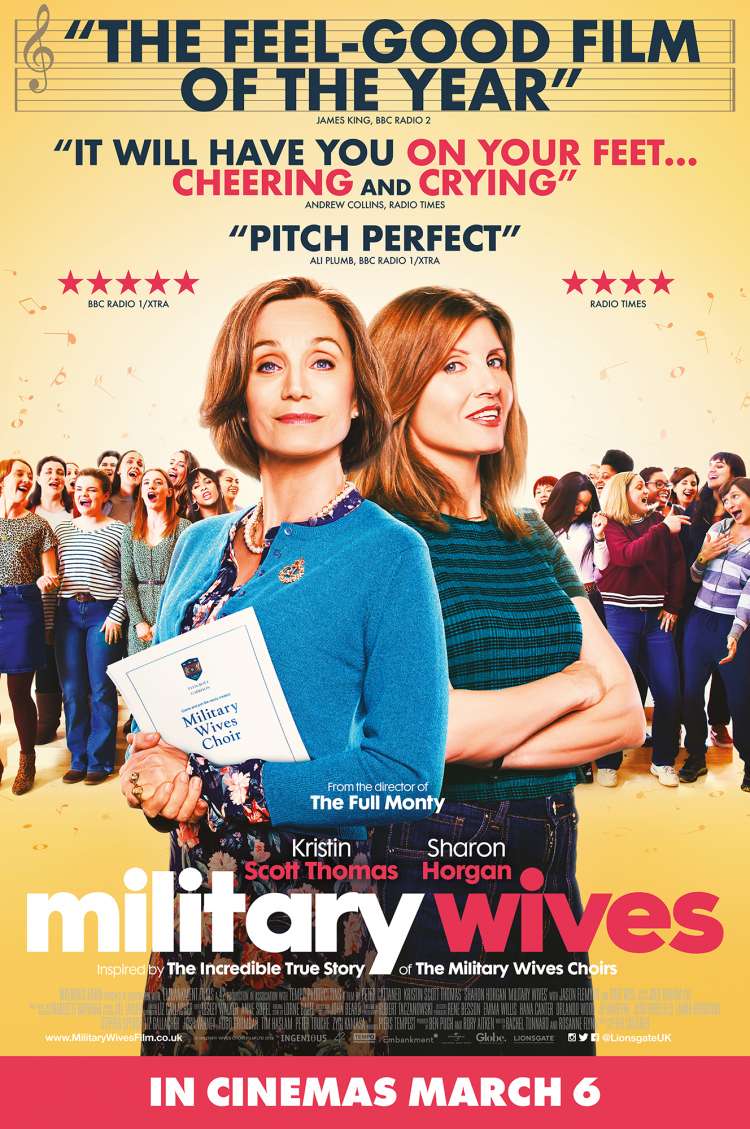 Military Wives
In The Hardest Times There Is Strength In Harmony
CLICK TO FIND OUT MORE
12A