Trailer
Mary Poppins Returns Trailer
---
This Christmas, Mary Poppins Returns, and she's bringing back spoonfuls of classic Disney animation in the magical new trailer
Article Published on 18.09.2018
When the now grown up Banks children face a family crisis, their beloved nanny returns to bring magic back into their lives. There's more wonderful eccentricity from Emily Blunt's less serious, more whimsical take on the character before we're treated to beautifully nostalgic footage of the magical nanny and new Banks children's fantastical adventures riding flying bicycles, swimming at the bottom of the ocean, and dancing with some very familiar penguins. Continuing the classic Disney charm, the trailer concludes with an old school rundown of its ensemble cast featuring Lin-Manuel Miranda as Cockney-accented lamplighter Jack, Julie Walter as the Banks' housekeeper Ellen, Meryl Streep as Mary's eccentric cousin Topsy, Colin Firth as bank manager William Weatherall Wilkins, and Dick Van Dyke as retired bank chairman Mr Dawes Jr, who bears a remarkable resemblance to his character in the 1964 original.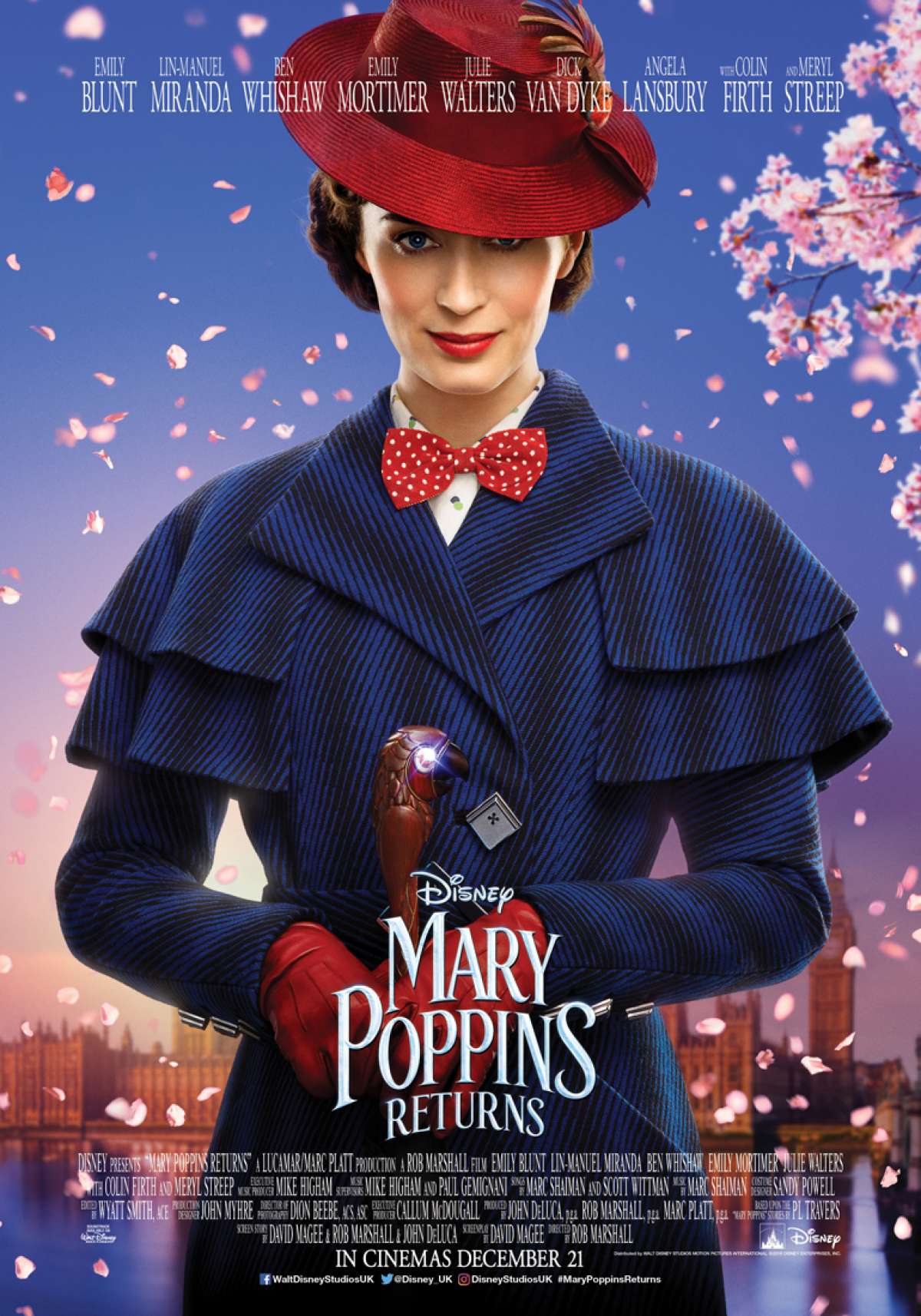 Mary Poppins Returns
This Christmas, Everything Is Possible...Even The Impossible.
CLICK TO FIND OUT MORE
U