Trailer
Mary Poppins Returns Poster And Trailer
---
Practically-perfect poster and teaser for Mary Poppins Returns are here
Article Published on 06.03.2018
Emily Blunt steps into Julie Andrews' shoes to bring everyone's favourite magical nanny back, but this time she's arriving by flying kite. Based on P.L. Travers beloved books, Mary Poppins Returns is a direct sequel to the 1964 Disney classic and sees Mary return to London after 25 years to bring a little magic to the Banks family.
Emily Mortimer and Ben Whishaw star as the now grown up Jane and Michael Banks and are joined Pixie Davies, Nathanael Saleh, and newcomer Joel Dawson as three new Banks' children. It's a remarkable cast that also sees Julie Walter's as the Banks' housekeeper Ellen, Colin Firth as Fidelity Fiduciary Bank's William Weatherall Wilkins, Meryl Streep as Mary's eccentric cousin Topsy, Angela Lansbury as the Balloon Lady, and Dick Van Dyke as the retired chairman of the bank.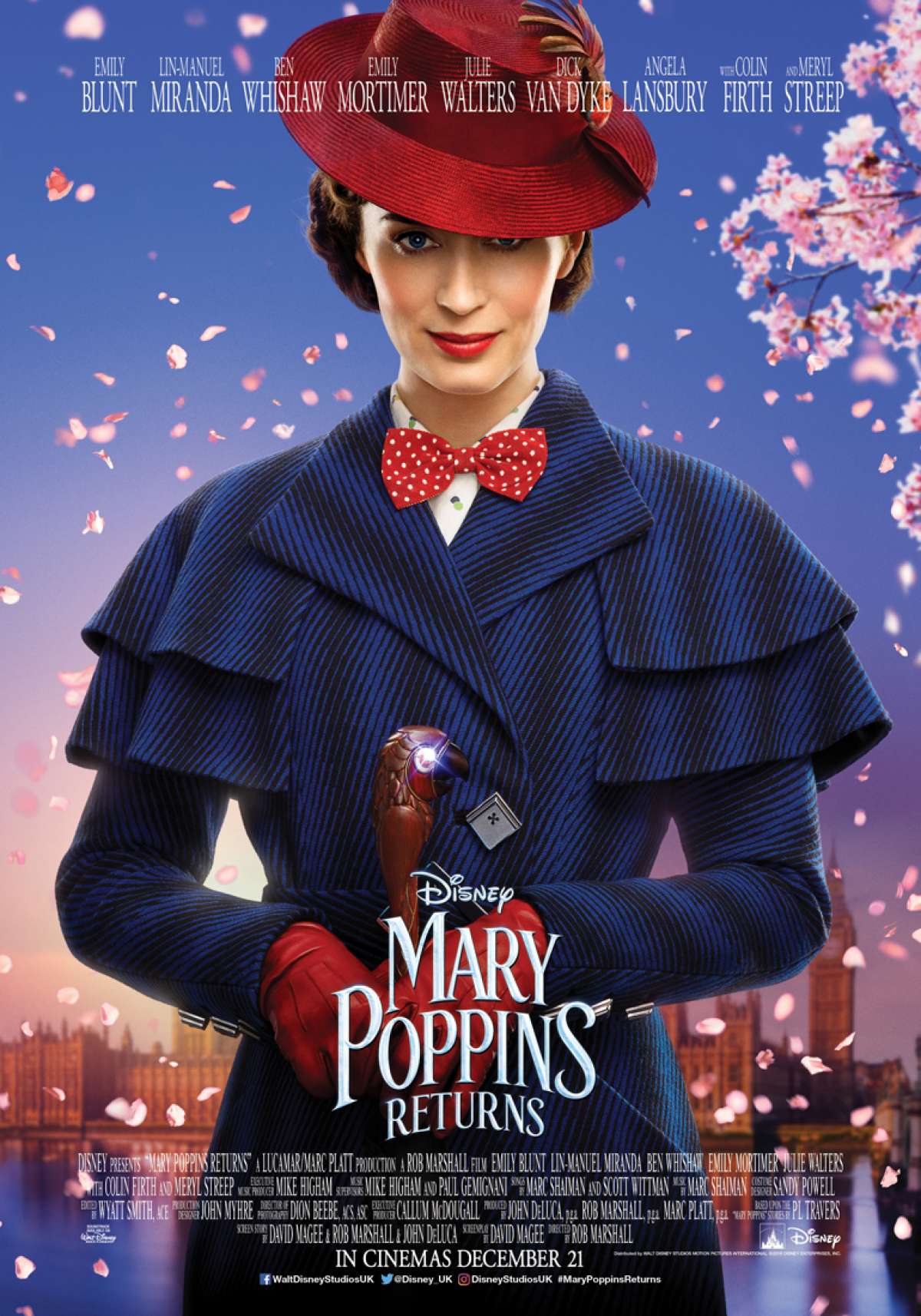 Mary Poppins Returns
This Christmas, Everything Is Possible...Even The Impossible.
CLICK TO FIND OUT MORE
U