Feature
The Wicked Will Rise
---
Maleficent has found a loving existence alongside Goddaughter Aurora. But with an impending wedding and a magical new threat, her darkness rises once again – and the human/magical war becomes inevitable.
Article Published on 01.10.2019
A movie is only as good as its villain. In Sleeping Beauty, Maleficent was one of cinema's most enigmatic and foreboding, bringing genuine terror to a generation of children. Made front and centre, her live-action 2014 origin story was a worldwide hit.
Reframing a fifty-year-old story to give a brand-new perspective, the film marked the first time Disney had re-worked one of its classics. Revealing the pain caused by a cruel first love, Maleficent's immeasurable power was rivalled only by her regret for the curse she placed in the throes of that heartbreak. But having battled to save Aurora, a fragile truce stands between the kingdoms of man and magic.
With Aurora set to marry Prince Phillip, we are introduced to his parents – King John and Queen Ingrith (Michelle Pfeiffer), who seem openly hostile to magical beings. Manipulated and antagonised, Maleficent snaps, setting off a chain of events that sets them on a course for all-out human/magical war.
Although 2019's Disney hype may have gone to live-action re-skins and a low-key superhero team up, Mistress Of Evil presents a complex, vulnerable antihero. And this is where the real Disney magic lies.
Wicked Villainy
Other Disney villains ripe for live-action origin stories. What might they look like?
Cruella De Vil (101 Dalmations)
Passionate animal rights activist Cruella is bitten by her boyfriend's dalmation, contracting Pasteurella, which ravages her body. Life savings are drained to pay medical bills. She resorts to extreme measures.
Scar (The Lion King)
The intellectual firstborn heir to Pride Rock is disdained by his father, and instead his brutish younger brother rules "everything the light touches" with an iron paw. Scar gathers the hyena underclass. The rebellion begins.
Man (Bambi)
A Wall Street banker loses everything in the financial crash. Moving in to his father's hunting lodge, the two loathe each other's politics and values. Relentlessly tormented as a "snowflake millennial," he vows to prove his father wrong… and makes a terrible choice.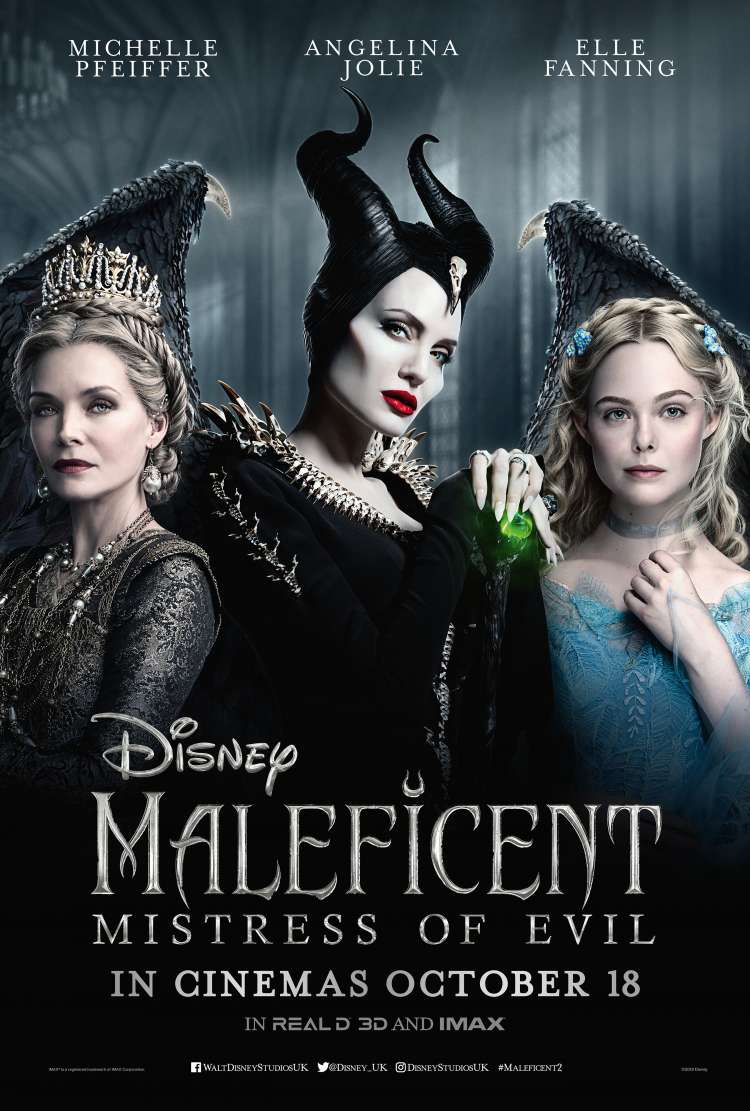 Maleficent: Mistress Of Evil
Beyond The Fairytale
CLICK TO FIND OUT MORE
PG