Feature
All Hail The King
---
Will Smith steps into the role as Richard Williams, a father determined to turn his two daughters, Venus and Serena, into the world's biggest tennis stars.
Article Published on 20.10.2021
Words Aaron Potter
How much would you sacrifice to be the best in your field? That's not only the question Serena and Venus Williams faced when setting out to achieve global stardom, but one for their father, too. Based on the true story of the coach with unparalleled ambition for his two daughters, King Richard is the unflinching account of the man behind the women who rose up from the dangerous Compton streets to become the celebrated sports superstars they are today.
Will Smith appears equally determined as Richard Williams, serving up more of the heartfelt poignancy he's impressed audiences with on several occasions throughout his career, but most memorably in Ali and The Pursuit Of Happyness. Under the direction of exciting breakout director Reinaldo Marcus Green, Smith is joined by a high-profile cast that includes Jon Bernthal, Aunjanue Ellis, and Saniyya Sidney and Demi Singleton who play young Venus and Serena respectively.
Such a high calibre of talent both behind and in front of the camera already has King Richard tipped to potentially win big come awards season. Could this be the first time Will Smith gets the award for best leading male performance?
Tennis On Film
Wimbledon
Mixing rom-com with sports drama isn't new, but the charm of Paul Bettany's journeyman tennis player helped to render Wimbledon a British cult classic. His relationship with co-star Kirsten Dunst sparkles on screen, further selling this happy-go-lucky underdog story.
Borg Vs McEnroe
Few matches will go down in tennis history as much as the dramatic bout between Björn Borg and John McEnroe in the 1980 Men's Wimbledon final. The events leading up to and during this match is the subject of 2017's critical darling.
Battle Of The Sexes
This 70s-set biopic focusses on the real-life rivalry between tennis icons Billie Jean King and Bobby Riggs. Both Emma Stone and Steve Carrell blend into their roles with ease, resulting in an entertaining sports dramedy that shows how far the sport and society has come.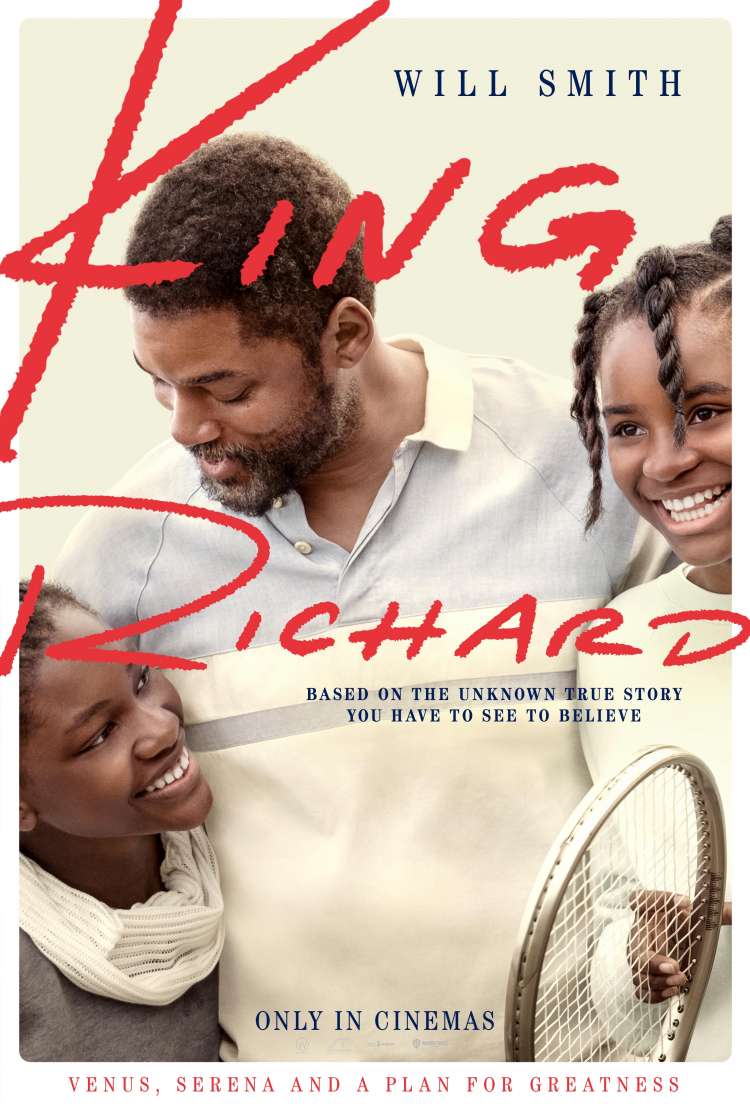 King Richard
Venus, Serena, And A Plan For Greatness
CLICK TO FIND OUT MORE
12A