Feature
Scout's Honour
---
The director of Thor: Ragnarok helms a WWII-set satirical comedy you did Nazi coming! Jojo Rabbit tells the tale of a young German boy and his imaginary friend, Hitler.
Article Published on 01.01.2020
Words Aaron Potter
Taika Waititi could have directed anything he wanted after his success with the third Thor movie. As far as speculation goes, however, it's unlikely anyone would have guessed it'd be a low-budget black comedy that poked fun at the Third Reich. But that's what Jojo Rabbit gives us. Young actor Roman Griffin Davis portrays the eponymous youngster, who upon finding a Jew hiding out in his house turns to the only person he can for help: his imaginary best-friend, Hitler.
Jojo Rabbit shares more in common with Taika Waititi's early efforts as opposed to his recent work, representing a heart-warming story set during one of the last time periods or circumstances you'd ever expect. Joining him in this venture are the likes of Scarlett Johansson, Sam Rockwell and Stephen Merchant, who each help bring a satirical slice of the Second World War to life.
Originally based on the 2008 novel Caging Skies by Christine Leunens, the film version premiered at the Toronto International Film Festival in September of last year to widespread critical acclaim. This has left UK audiences waiting with bated breath ever since, one that will finally come to an end on New Year's Day.
Historical Satires
M*A*S*H (1970)
Set within a Korean War field hospital, Robert Altman's M*A*S*H followed the antics of medical staff looking to distract themselves from the realities of war with all manner of high jinks.
Blazing Saddles (1974)
One of the most revered historical black comedies ever made, Mel Brooks' Blazing Saddles proved no period of history was safe from the quickest wit in the West.
The Death Of Stalin (2017)
Armando Iannucci's mockery of post-Stalinist Russia was banned in three countries. Still, Jason Isaacs, Paul Whitehouse, and co bring top-notch performances as the 1953 Soviet elite.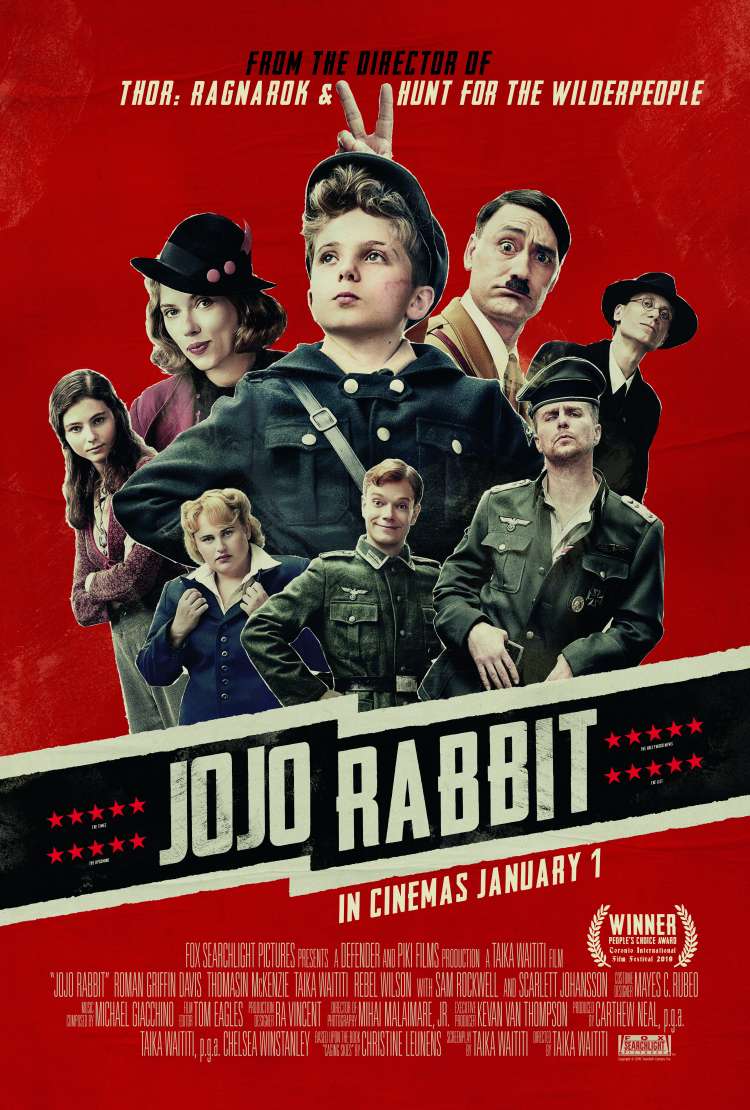 Jojo Rabbit
From The Director Of Thor: Ragnarok and Hunt For The Wilderpeople
CLICK TO FIND OUT MORE
12A