Trailer
Halloween Poster And Trailer
---
Laurie Strode goes face to face with her nemesis Michael Myers in a chilling new poster and trailer for their ultimate Halloween showdown.
Article Published on 06.09.2018
Forty years on from the 1978 original, the direct sequel finds Jamie Lee Curtis' Laurie has spent the decades preparing for Michael's return, much to the concern of her daughter Karen (Judy Greer) who believes Michael is safely locked away in the asylum and her mother needs help. But Laurie was right, and on the 40th anniversary of that fateful Halloween night, Michael's coming home. Revealed in a single-shot sequence that tracks him as he stalks his prey, Michael is back in Haddonfield to celebrate Halloween the only way he knows how. The new trailer includes the same terrifying teeth sequence from the first trailer, a new glimpse at Michael's gruesome take on a pumpkin carving, and, of course, that iconic chase music that always sends a shiver down your spine.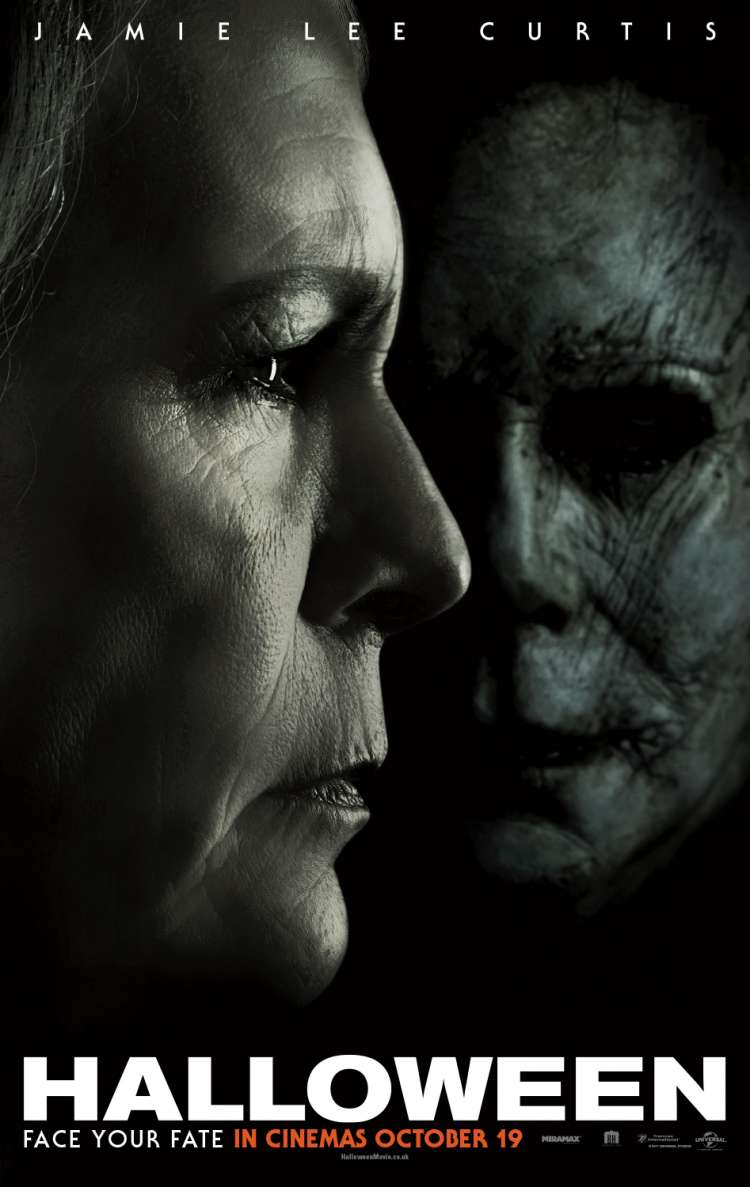 Halloween
Face Your Fate
CLICK TO FIND OUT MORE
18