Trailer
Frozen 2 Trailer
---
Brand new Frozen 2 trailer reveals the secrets and mysteries that lay beyond Arendelle
Article Published on 23.09.2019
While we're still yet to get a sample of the new songs, the new trailer gives a closer look at the
Frozen sequel's plot and introduces the new characters. It begins at the beginning, long before Anna and Elsa became household names, as their father tells them a tale of an enchanted forest that lies far beyond Arendelle. It is from there that Elsa hears a call and she can't help but answer. Desperate to learn the source of her powers and just who is calling to her, Elsa ventures north, to find the forest no one has entered for many years. Ana, ever the courageous and caring younger sister, accompanies her as they head into dangers unlike any before. Facing all-new elements and the thought of Elsa losing herself to her powers, Ana has never been more vulnerable, but her role as Elsa's rock has never been more vital. Anna, Elsa, and all of Arendelle will have to find strength from within as the kingdom comes under threat from sleeping rock giants now woken. The returning voice cast reprise their roles as Anna, Elsa, Kristoff, and Olaf and the trailer reveals who is joining them including Alfred Molina as Anna and Elsa's father King Agnarr; Martha Plimpton, Rachel Matthews, and Jason Ritter as members of nomadic tribe Northuldra, and Sterling K Brown as a mysterious warrior whose intentions and allegiance is unclear.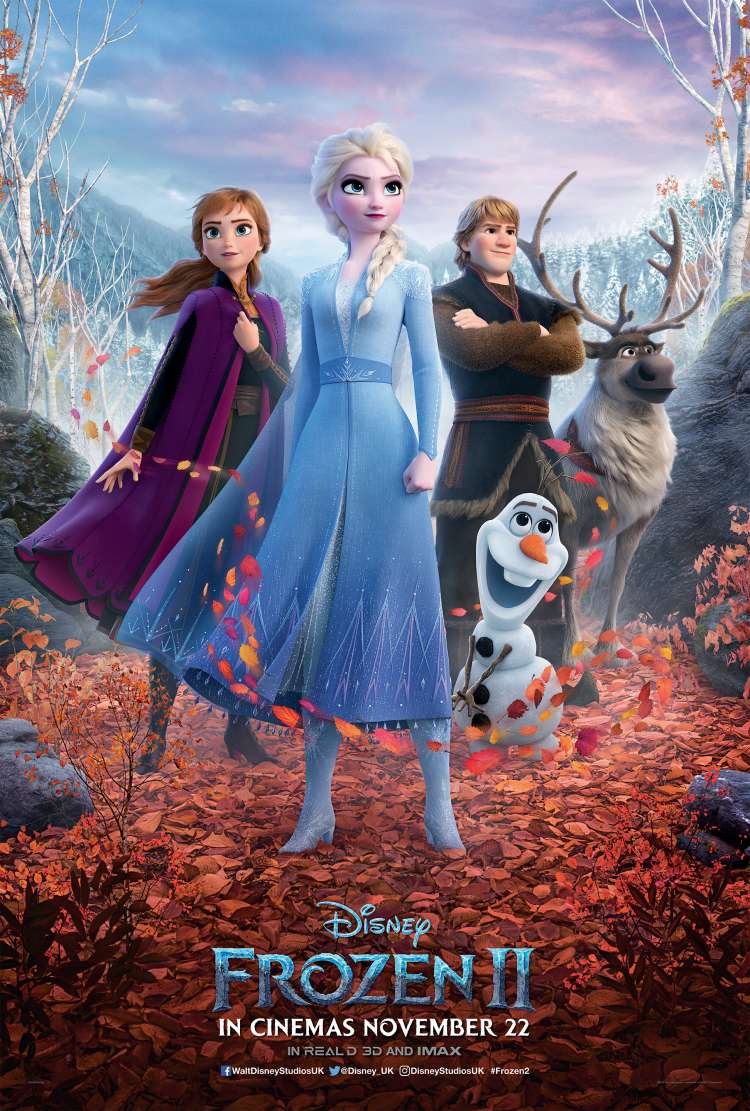 Frozen 2
Find You Strength. Face Your Fears.
CLICK TO FIND OUT MORE
U