Feature
Keep Cool And Carry On
---
Return to Arendelle and reunite with Frozen's enchanting cast of characters for a magical tale filled with adventure, discovery, and mystical dangers that threaten Elsa's kingdom.
Article Published on 01.11.2019
After regaining her rightful seat upon the throne during the final scenes of Frozen, Elsa is drawn north by a strange calling that encourages her to flee from the safety of Arendelle and into a mysterious land filled with unknown dangers and remarkable revelations.
Once again joined by her plucky sister Anna and trusty companions Kristoff, Olaf, and Sven, Elsa bravely embarks upon an epic journey of self-discovery filled with tears, cheers, singalongs, and action aplenty – but will she uncover the answers she seeks in this autumn-bound land? Or will the source of her calling threaten all that she has fought for?
After capturing the imaginations of film fans of all ages before going on to become the highest-grossing animated picture of all time, anticipation for a Frozen sequel has been heating up for the past six years. Kristen Bell, Idina Menzel, Jonathan Groff, and Josh Gad reprise their roles, and Academy Award-winning directors Chris Buck and Jennifer Lee return to the helm.
Elsa once worried whether her powers would prove too much for her world, now she must hope they'll be enough once she steps into another.
Chilly Choons
Frozen is famed for its catchy toe-tapping tunes, the most famous of which being the inescapable earworm "Let It Go". Kristen Anderson-Lopez and Robert Lopez return for Elsa's second outing with the promise that the songs will be catchier than ever! Seven new songs have been promised, including "All Is Found" for Queen Iduna, "Into The Unknown" for Elsa, and "Some Things Never Change" for the whole star-packed cast. Idina Menzel has highlighted how musical interludes promise to not only once again give the audience chills, but develop characters and their individual and collective stories in extraordinary ways.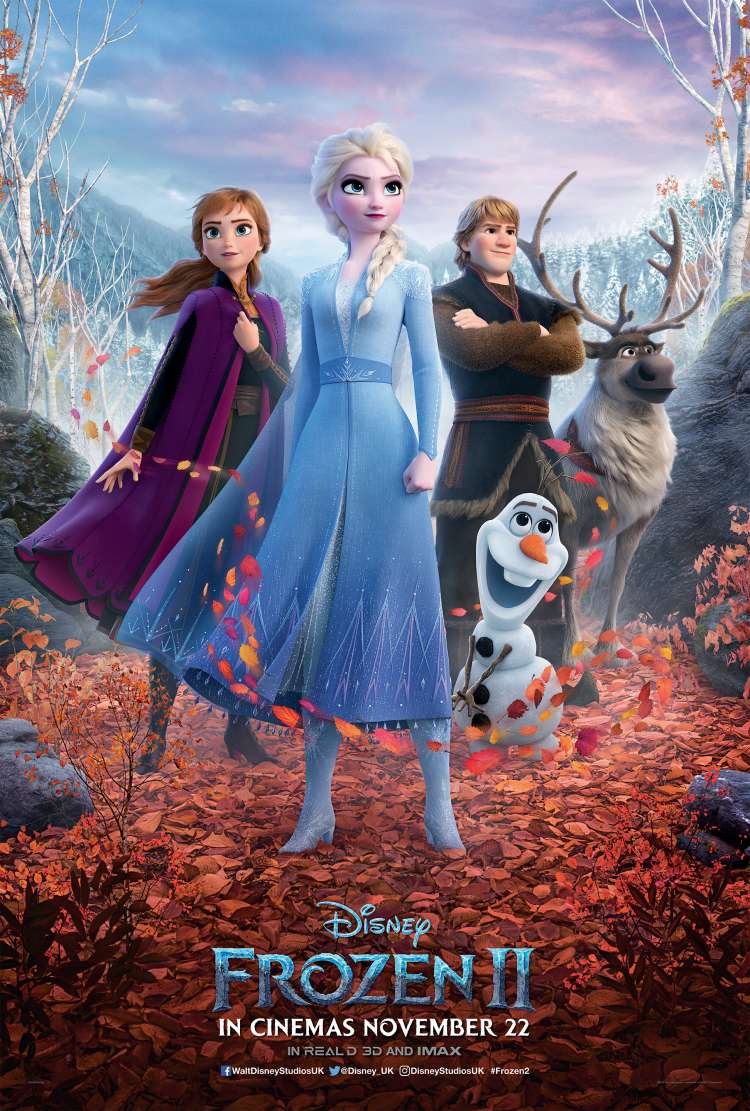 Frozen 2
Find You Strength. Face Your Fears.
CLICK TO FIND OUT MORE
U