Feature
Breaking Free
---
When Ryan Reynolds' boring bank teller discovers he's living inside a violent video game, he decides to change his fate to save the city. But can this average Guy become the hero his whole world needs?
Article Published on 17.06.2021
Words Chris Wasey
For those not versed in gamer speak, NPC means non-player character: mindless automatons that populate a video game's world and serve as cannon fodder for casual gamers. They're the least important people of any story, and the furthest thing from a hero…until now!
Guy is an NPC in the virtual world of Free City, but he doesn't know it. He's a bank teller stuck in a Groundhog Day existence and oblivious to the brutality that breaks out each day. Car chases, machine gun fire, fighter jets dog-fighting overhead, and explosions - Guy doesn't bat an eyelid. It's just not in his programming.
But when a chance encounter with Molotov Girl - the avatar of one of the game's original programmers, played by Killing Eve's Jodie Comer - opens his eyes to the world around him, Guy gains the courage to break free from his routine.
With the game's arrogant executive developer, played by Taika Waititi, threatening to pull the plug and delete his world forever, Guy becomes a legend in-game and out as he bends the game's reality and leads his fellow NPCs on a fight for freedom.
Break your boredom by escaping to a digital world of epicness when this hilarious all-action comedy boots up in cinemas soon.
Codebreakers
Tron
A computer hacker is abducted into a digital world and forced to participate in gladiatorial games to earn his survival.
The Matrix
In a game where six billion humans are the NPCs, hacker Neo wakes up to fulfil his destiny as leader of the resistance against the machines. Get ready to plug back into The Matrix as the fourth entry is on the way.
Wreck-It Ralph
A video game villain sets out to fulfil his dream of being a hero, but his quest threatens the existence of the whole arcade.
Ready Player One
With almost all of humanity living their lives inside a virtual reality called OASIS, where you can be anything you want, a rebellious teen sets out to find a fortune hidden within the programme.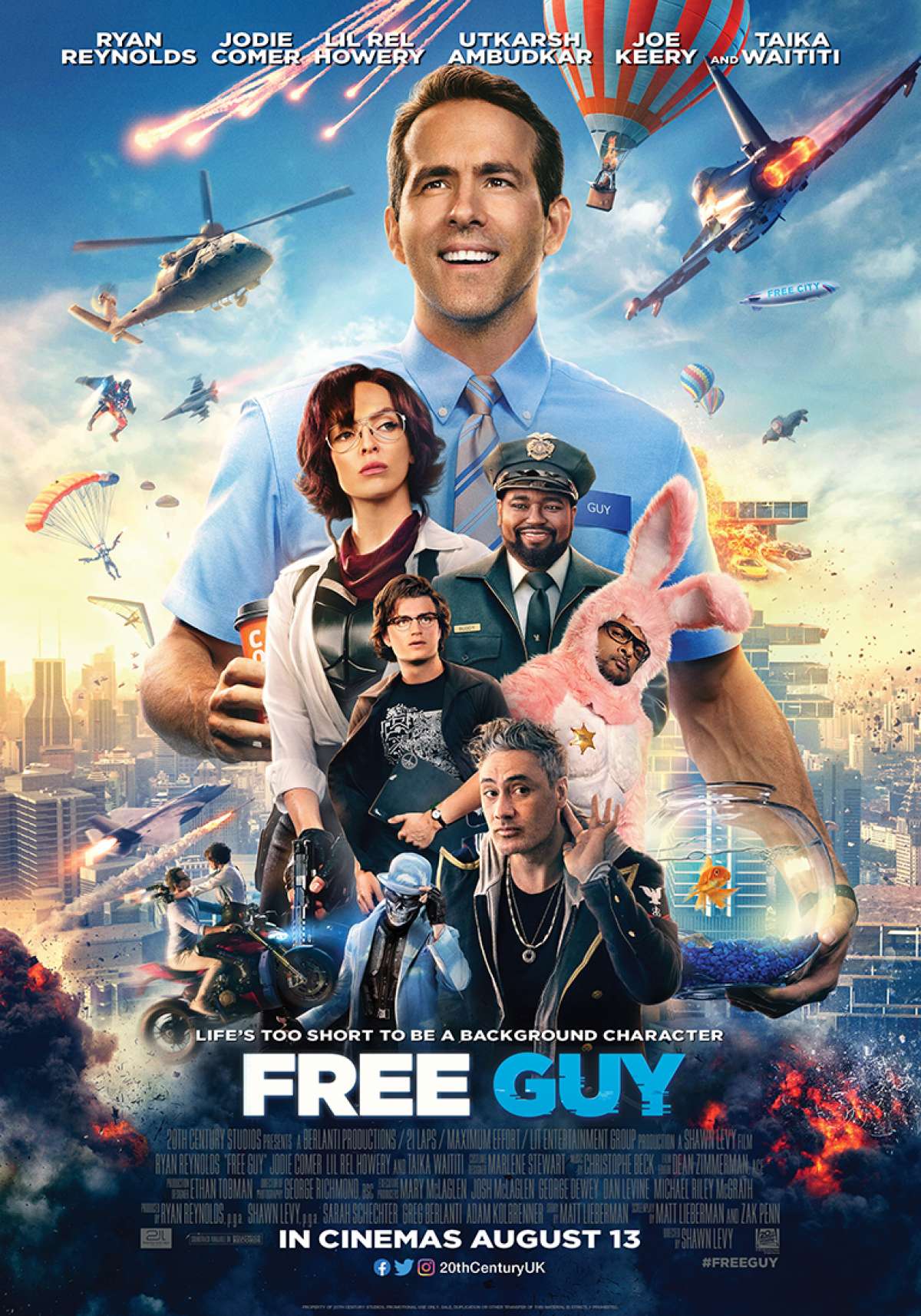 Free Guy
Life's too short to be a background character
CLICK TO FIND OUT MORE
12A