Feature
Family Matters
---
Dominic Toretto and his crew return for their ninth action-packed outing! As the past resurfaces and old wounds are reopened, we discover that not all blood is family.
Article Published on 17.06.2021
Words Brody Rossiter
Following the events of The Fate Of The Furious, Dom has drifted off the grid to live a quiet life alongside Letty and his young son Brian. Unfortunately for Dom, he's about to discover that no matter how fast you are, you can't outrun the past…
The shocking arrival of Dom's long-lost brother Jakob refuels a deeply personal feud between the estranged siblings, and begins a globe-trotting race against time to save his family from his younger brother.
Get set for a box-office busting reunion as director Justin Lin returns to the franchise alongside the familiar faces of Vin Diesel, Michelle Rodriguez, Tyrese Gibson, Chis "Ludacris" Bridges, Jordana Brewster, and Nathalie Emmanuel.
Just when you thought it wasn't possible for the franchise to one up its renowned action sequences, Fast & Furious 9 will go faster and more furious again with supercharged set pieces that send the crew across the globe and bring the estranged brothers speeding to an explosive collision.
From Edinburgh, to Azerbaijan, and (for the first time) to space, speedometers will redline, fists will fly, fallen friends will be resurrected, and old foes will exact new vengeance when the latest instalment of the Fast franchise finally speeds into view.
The Champ Is Here
After suplexing his way to the top of the world of sports entertainment, John Cena has quickly built up an impressive cinematic resume. From his key role in Transformers offshoot Bumblebee to his upcoming antics as Peacemaker in James Gunn's The Suicide Squad, the muscle-bound star is ensuring that he definitely can be seen on the silver screen. With a triple threat skill set consisting of master thief, deadly assassin, and high-performance driver, will Cena's Jakob Toretto be the first opponent capable of wrestling Dom and co. into submission? Add Charlize Theron's returning cyberterrorist Cipher into the mix, and you've got yourself a formidable tag team of foes ready to face off with our heroes.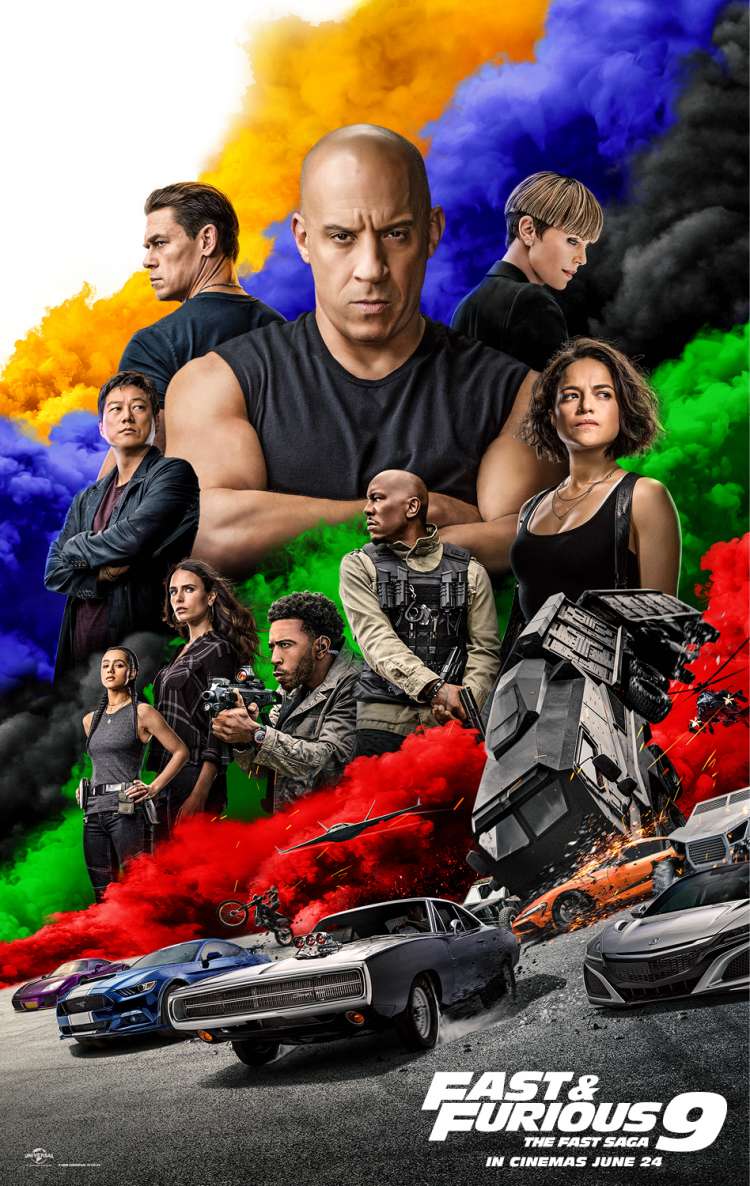 Fast & Furious 9
Fast Family Forever
CLICK TO FIND OUT MORE
12A