Feature
Long Live The King
---
The life and times of Elvis Presley are laid bare in an extravagant biopic from the director of Romeo & Juliet, Moulin Rouge!, and The Great Gatsby.
Article Published on 07.04.2022
Words Lee Curtis
Bold costumes, big musical numbers, and breathtaking visuals, Baz Luhrmann brings the King of Rock 'n' Roll's story to the big screen in typically spectacular fashion.
The visionary director's unmistakable style needs a little less introduction than his latest leading man. Having put Leonardo DiCaprio, Ewan McGregor, and future Greatest Showman Hugh Jackman in the spotlight, the Oscar-nominated director now sets the stage for Austin Butler.
Breaking out from Broadway, the relative newcomer has got the dazzling wardrobe, quaffed hair, and hip-swinging swagger. But he doesn't just look the part, Butler steps into the blue suede shoes to truly become the King in a transformative performance that captures Elvis's style, infamous southern drawl, and iconic singing voice.
Also transforming is Tom Hanks, who's almost unrecognisable in an out-of-type role as Elvis's notoriously controlling manager Colonel Tom Parker. Their fractious relationship is the focal point for a film that follows Elvis from his music-loving childhood to his chart-topping stardom.
Following them over two decades, the film showcases how exceptional success also comes with strife as Parker's vice-like grip stretches to all aspects of Elvis's life, including his relationship with his beloved Priscilla. There are external pressures too as the film promises a politically-charged portrait of an ever-changing America as Elvis's rise to fame intersects with social unrest, racial tensions, and the assassinations of President Kennedy and Martin Luther King Jr.
With perfectly-cast stars, spectacular songs, and extravagant style, Baz Luhrmann's jukebox musical biopic is a big screen spectacle that's sure to leave cinemagoers all shook up.
Supporting Acts
Baz Luhrmann assembles a bevy of stars to take the roles of Elvis's family, friends, and musical influences.
Olivia DeJonge is Priscilla Presley
The Australian newcomer from Netflix's The Society stars as the love of Elvis's life.
David Wenham is Hank Snow
Her fellow Australian portrays one of country music's most famous names who gives Elvis his first big break.
Kelvin Harrison Jr is B.B. King
Cyrano's Kevil Harrison Jr stars as the blues legend who becomes one of Elvis's inspirations and friends.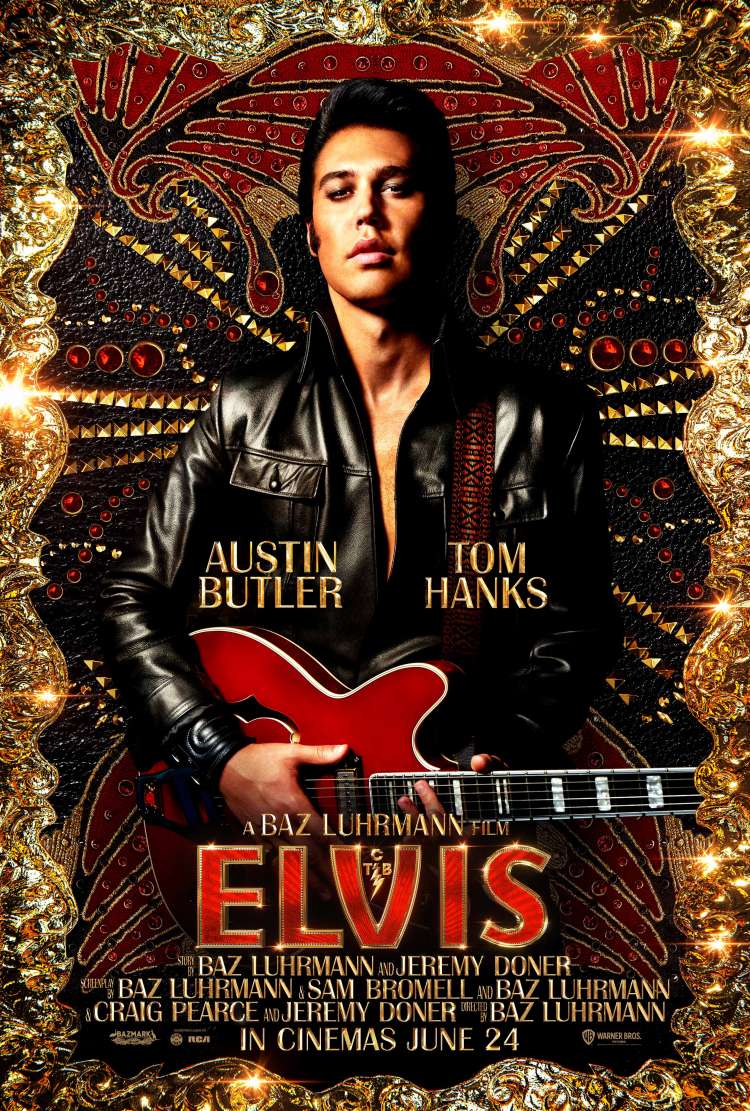 Elvis
A Baz Luhrmann Film
CLICK TO FIND OUT MORE
12a