Feature
Size Matters
---
What lengths would you go to for a better life? Matt Damon gets small for a Black Mirror-like sci-fi comedy that's bursting with big ideas.
Article Published on 16.01.2018
As the only practical solution to Earth's overpopulation, climate change, and environmental crises, Norwegian scientists have pioneered a permanent and irreversible procedure that shrinks people to 0.364% of their original mass and volume.
But Downsizing isn't just about saving the world. In self-sustaining American communities like Leisureland, your money goes a lot further. Every $1 is worth at least 240 times more, so not only are you helping preserve the planet, getting small will let you live large.
And it's those irresistible perks that tempt ordinary husband and wife Paul and Audrey Safranek to escape from their mounting mortgage payments and agree to downsize to a new life in Leisureland. But little do they know their decision will send them on an unexpected adventure of surprise and self-discovery.
It's only a small world, but Downsizing is far greater in scope than anything Sideways and The Descendants director Alexander Payne has done before, and his ambition is matched by big names and even bigger ideas. Christoph Walz, Hong Chau, Jason Sudeikis, and Neil Patrick Harris join Matt Damon and Kristen Wiig for a comical, high-concept, and wholly original satirical sci-fi.
Mirror Image
In dreaming up the absurd sci-fi concept for Downsizing, Alexander Payne and his now five-time writing collaborator Jim Taylor took inspiration from Black Mirror, so here are our three favourite Black Mirror episodes:
3. The Entire History Of You
A man's life disintegrates around him when a memory implant that records everything a person sees, hears, and does suggests his wife is having an affair.
2. White Christmas
Rafe Spall and Jon Hamm star as two strangers sharing creepy tales during a Christmas meal together in a mysterious and remote snowy outpost.
1. San Junipero
A shy young woman and an outgoing party girl fall in love at a Californian beach resort and strike up a powerful bond that transcends space and time.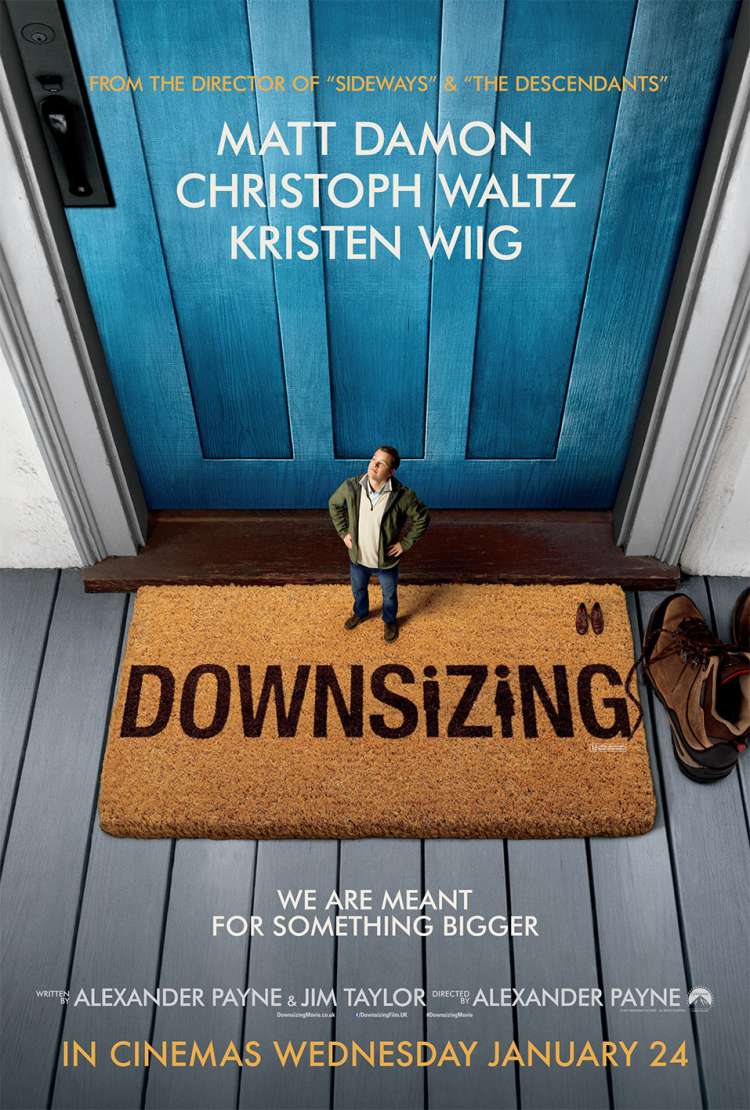 Downsizing
We are meant for something bigger.
CLICK TO FIND OUT MORE
15