Feature
Born To Explore
---
Having grown up to become a confident high school student, Dora is suddenly led back into the jungle to rescue her parents and discover the Lost City Of Gold.
Article Published on 05.08.2019
Dora The Explorer might seem like an odd choice of children's show to get the live-action treatment, but director James Bobin has already proven his affinity for giving old franchises new life with both big-screen Muppets movies and 2016 sequel Alice Through The Looking Glass. This time he uses his whimsical touch to realise an older take on television's favourite educational archaeologist, who soon finds herself swept up in another ancient mystery.
Transformers: The Last Knight's Isabela Moner steps into the titular role of Dora, joining such Hollywood heavyweights as Benicio Del Toro and Danny Trejo who lend their voices to Swiper the fox and Boots the monkey respectively. This cements the movie as a more family-orientated adventure as opposed to the younger-skewing fare of the classic TV show, following Dora on her journey to rescue her parents and uncover the Lost City Of Gold.
Expect familiar call-backs to fan-favourite characters and lines from the original Nickelodeon show, but for the most part, Dora And The Lost City Of Gold represents a stark leap forward for the series' future. Strap on your red boots and purple backpack. It's time for an adventure!
Other Infamous Adventurers
Indiana Jones
Raiders Of The Lost Ark released in 1981 to continue the skyrocketing career of one Harrison Ford. His portrayal gave us a true pop culture icon, forever making us think differently about bullwhips and fedoras.
Benjamin Gates (National Treasure)
The two National Treasure movies were Disney's attempt to recapture to the spirit of 1930's adventure serials, seeing Nicholas Cage's Ben Gates on a quest to clear his grandfather's name. Step one: steal the Declaration of Independence.
Lara Croft (Tomb Raider)
Armed with her iconic two pistols and a thirst for adventure, both the Angelina Jolie and Alicia Vikander iterations of the classic PlayStation heroine, Lara Croft, deliver enough thrills to warrant a Hollywood adaptation. A sequel to 2018's reboot is currently in development.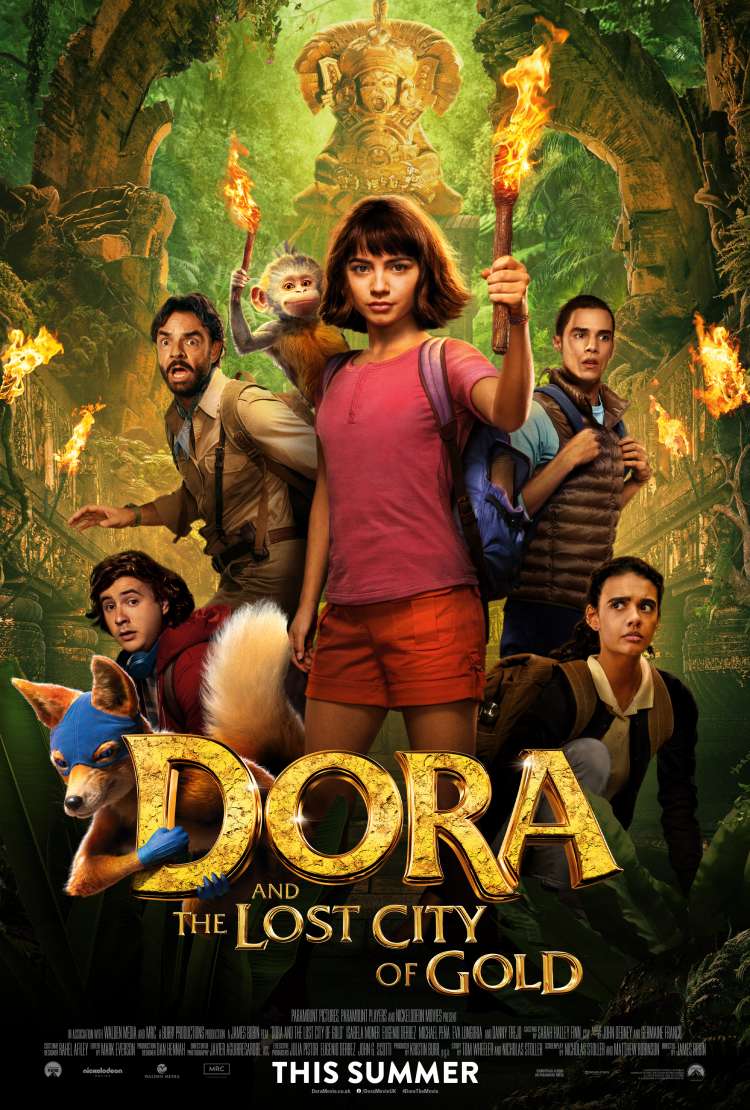 Dora And The Lost City Of Gold
Unleash Your Wild Side
CLICK TO FIND OUT MORE
PG