Feature
Everybody Talks
---
Robert Downey Jr undergoes an adventure of self-discovery in Univeral's Dolittle reboot, accompanied by a jungle's worth of animal friends to save the day and heal the Queen.
Article Published on 06.01.2020
Words Aaron Potter
Hot off the heels of his acclaimed role within the Marvel universe as Tony Stark, Robert Downey Jr returns for Universal's large-scale reboot of Doctor Dolittle. This new version of the animal-understanding veterinarian winds the clock way back to the Victorian period, centring on Dolittle's latest adventure that requires him to set sail to a mysterious island in search of a cure for Queen Victoria's persistent illness.
Dolittle promises to take full advantage of advanced CGI technology and modern motion capture techniques to portray every animal as realistically impossible. From loveable lionesses to wise-cracking polar bears, voicing these creatures is a stellar Hollywood cast that includes such A-listers as Emma Thompson, Rami Malek, Ralph Fiennes, and more. How ever will Downey Jr's doctor keep up?
Needless to say, this new update of Dolittle is a vastly different take than the duo of family comedies we got in the nineties starring Eddie Murphy, firmly setting its sights on a look and feel more reminiscent of a fantasy adventure. Expect talking animals, fond friendships, and plenty of spectacle as Dolittle journeys to rediscover himself and regain his sense bravery.
Wise-cracking Critters
Cats & Dogs
Cinema-goers got a good idea at what animals do when they're away via 2001's Cats & Dogs. Following Tobey Maguire's beagle as he's adopted into a world of spies and espionage, a whole squad of paw pals worked together to take down an evil kitty.
Charlotte's Web
Based on E. B. White's revered 1952 children's novel, Charlotte's Web gave us a whole cast of farmyard animals to hang out with. Forget the horses and geese, though, because this one's all about the spider's efforts to ensure Wilbur the piglet's survival.
Zookeeper
Kevin James turned to the unlikeliest of places in 2011 when looking for love advice, taking cues not from an agony aunt, but an entire zoo filled with talking animals. Thankfully, no butts were sniffed.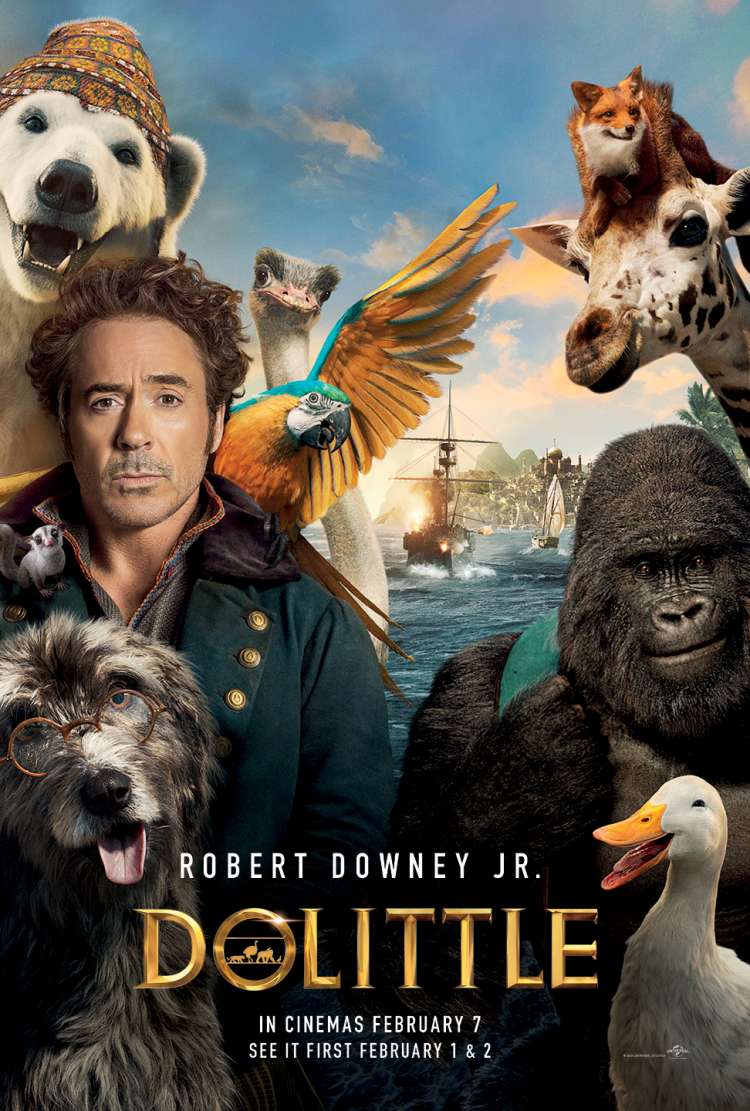 Dolittle
He's Just Not A People Person
CLICK TO FIND OUT MORE
PG