Feature
His Brightest Moment
---
Gary Oldman steps into the shoes of one of history's greatest leaders, tasked with overcoming the Nazi menace during a key moment in time.
Article Published on 08.01.2018
During the course of World War II, Winston Churchill faced insurmountable odds. Not only was he fighting off the distinctly evil forces of Hitler's Germany and its Nazi regime, but the stocky conservative also found himself at odds with his cabinet colleagues.
Now, Gary Oldman faces a similarly daunting task when challenged with portraying the real-life legend, as presented in Joe Wright's historical biopic, centred around this push-and-pull internal power struggle.
Focusing on the Prime Minister's early days in office, around the time of the battle of Dunkirk, Wright's latest offering seeks to shed new light on the war leader's governing style, brought to life by Oldman's electrifying central performance. Backed up by a cast of best Brits that includes the likes of Lily James and Kristin Scott Thomas, Darkest Hour has already garnered strong critical acclaim thanks to an early festival run and late American release last year.
Witness Churchill forced to make one of his most tempestuous and crucial war-time decisions, as he decides whether to concede to the Nazi's cataclysmic demands or stand up in the face of adversity.
Fearless Leaders
We take a look at the other men to don Churchill's guise
Brian Cox - Churchill
Released just last year in UK cinemas, Brian Cox's Churchill portryal documented the end of the Prime Minister's war efforts, 96 hours before the British invasion of Normandy.
John Lithgow - The Crown
A supporting performance from Shrek's John Lithgow that's notably against type, his take on Churchill as featured in Netflix's The Crown proved the comedy actor's versatility.
Timothy Spall - The King's Speech
Despite some minor historical inaccuracies here and there, Timoty Spall's rendition of Churchill was brief by memorable alongside Colin Fith's stuttering King George VI.
Ian McNeice - Doctor Who
A role that McNeice still occasionally fills on the show, his Churchill perfectly portrayed the patriotic PM inside the smoky way room.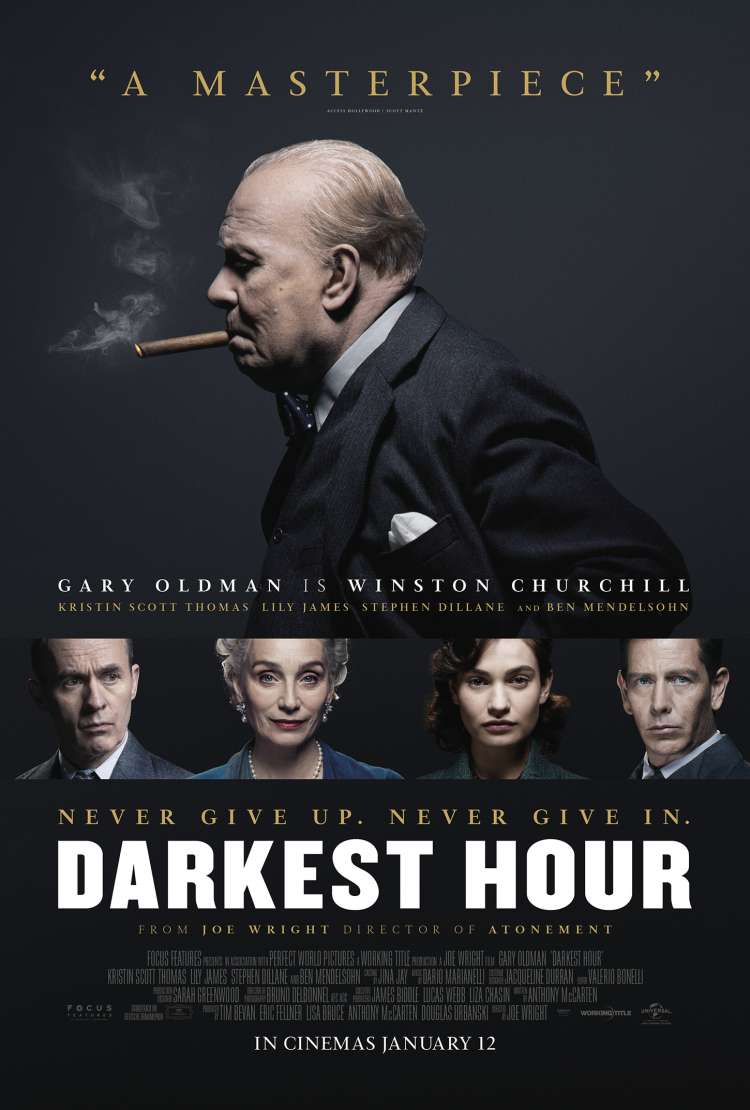 Darkest Hour
Never give up. Never give in.
CLICK TO FIND OUT MORE
PG