Trailer
Candyman Trailer
---
The hook-handed horror legend makes a killer comeback in the seriously scary trailer for the spiritual sequel.
Article Published on 23.06.2021
Everything you think you know about Candyman is only half the story as the trailer takes us back to Chicago's Cabrini Green to set up a spiritual sequel to the 90s horror that promises to honour its predeccor's legacy while building on the legend. Exciting breakout director Nia DaCosta and the brilliant mind behind Get Out and Us, Jordan Peele, team up to put a fresh spin on the twisted tale by creating a whole new Candyman mythology. A sinister puppet show seems to suggests that Tony Todd's iconic hook-handed killer from the first film isn't the only Candyman, he's one of many Candyman beings that have been conjured over the years to terrorise anyone who dares to say his name five times into a mirror. And it's this terrifying tale that attracts the attention of Yahya Abdul-Mateen II's struggling artist Anthony McCoy who moves into the area and throws himself into exploring the story of Candyman. There are shocks, scares, and some seriously unsettling shots of body-horror as Anthony forms a connection with Candyman that's not only strong enough to summon Candyman, but may even see Anthony become the latest one. Candyman is coming to cinemas on August 27.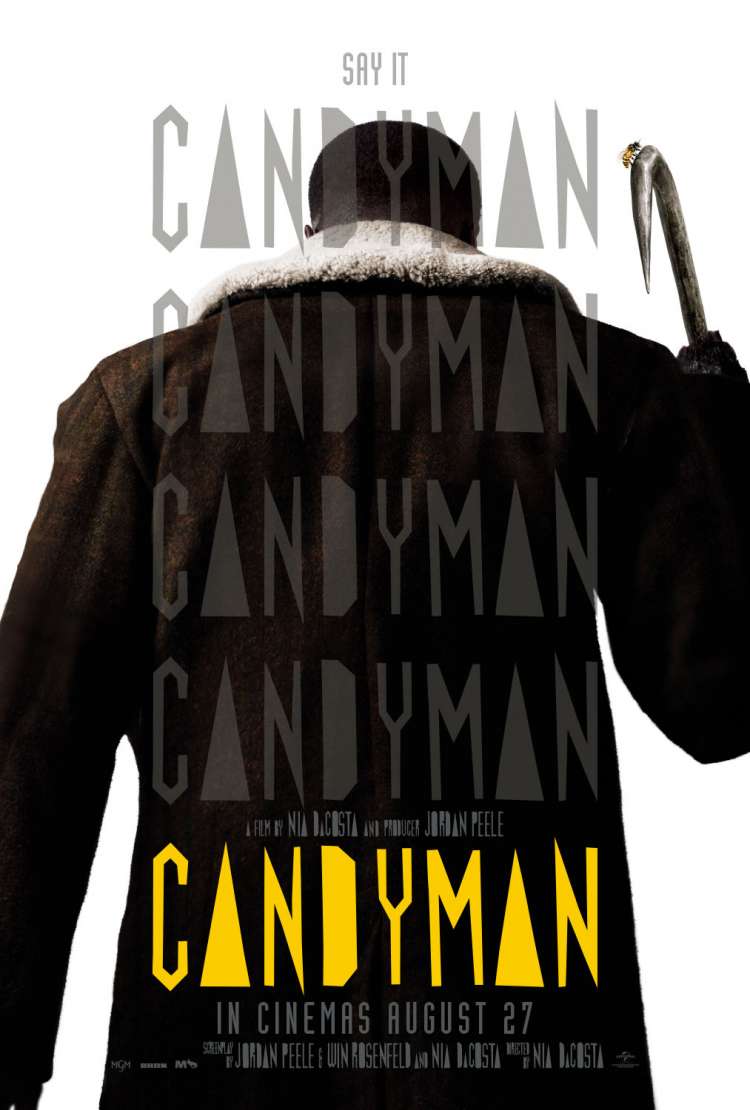 Candyman
Dare To Say His Name
CLICK TO FIND OUT MORE
15