Feature
Don't Say His Name
---
A deadly curse comes back to haunt downtown Chicago in a spiritual sequel to Candyman, from producer Jordan Peele.
Article Published on 17.06.2021
Words Jim Roberts
Candyman. Say it five times in front of a mirror and he'll appear in the reflection and kill you. Or so the story goes…
Yahya Abdul-Mateen II stars as Anthony McCoy, a visual artist who sets out to explore Chicago's Cabrini Green district and the chilling urban legend that goes with it. Cabrini Green was an infamous public housing project that due to racist policies descended into a slum and provided the setting for the original 1992 film.
Now, years later, many of the high-rises have been demolished and the now-gentrified area is home to students, artists, and intellectuals. Yet, the murderous myth remains. As Anthony digs deeper into the legend, strange killings begin to occur. It seems the writing is on the wall as the Candyman is reawakened to terrorise an all-new generation.
Announcing the arrival of an exciting new voice in filmmaking, Candyman is directed by Nia DaCosta - who is also helming the upcoming Captain Marvel sequel - and co-written and produced by Jordan Peele - the mastermind of Get Out and Us. Sink your teeth into this horror tale and you'll find hard-hitting social commentary at its centre.
A Legend Reborn
Daniel Robitaille was the son of a slave in 1800s America who established a successful career as a painter. After being commissioned to create a portrait of a beautiful white woman, they fell in love and she became pregnant out of wedlock. The affair caused great dismay to her racist father who swore revenge and hired a lynch mob to execute Daniel. They sawed off his right hand, smeared honey over his body, and watched as he was stung to death by bees. He was burnt and his ashes were scattered over Cabrini Green. And so Candyman was born, a vengeful spirit with a hook for a hand who haunts anyone who dares to say his name five times into a mirror. Even now, after all this time!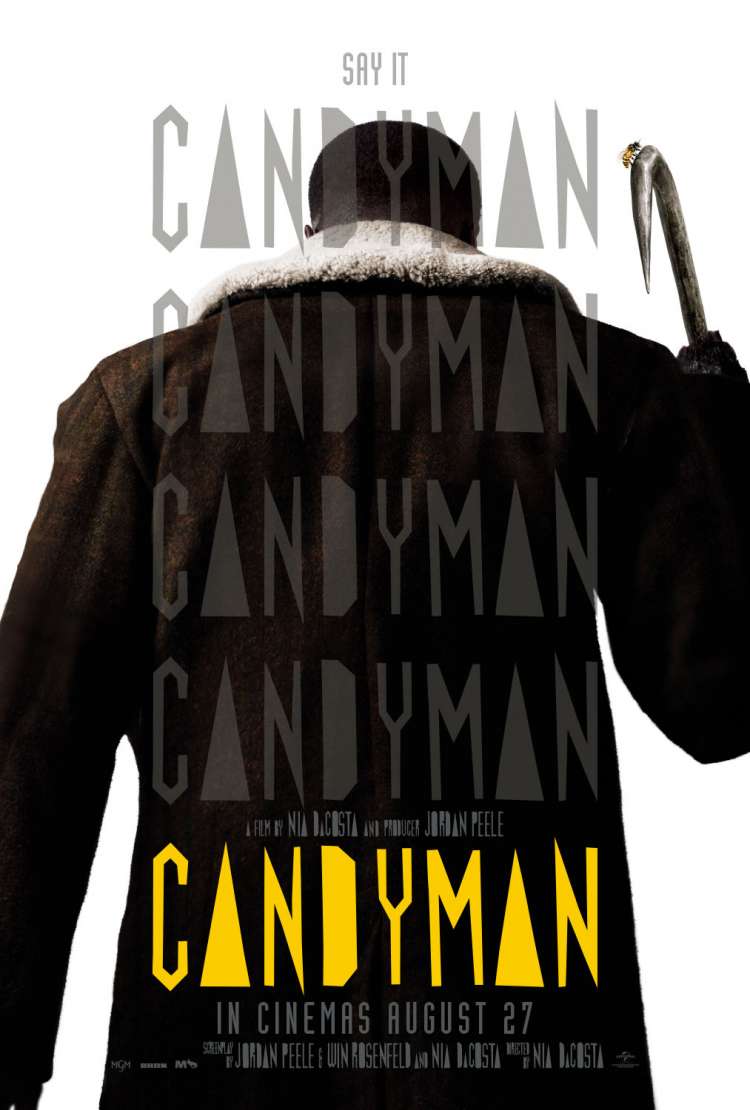 Candyman
Dare To Say His Name
CLICK TO FIND OUT MORE
15