Feature
No Ordinary Bug
---
A teenage girl finds a damaged yellow Volkswagen Beetle but soon discovers her new car is actually Bumblebee, a robot in disguise, broken in a battle that is only just beginning.
Article Published on 11.12.2018
It's been eleven years since Transformers first smashed onto cinema screens. Since then, our world has been the chosen battleground for five cinematic standoffs between the heroic Autobots and the villainous Decepticons. Now the focus falls on fan favourite Bumblebee in this new eighties-set endeavour.
Charlie (Hailee Steinfeld), a girl on the edge of eighteen, is struggling to find purpose after a loss. In search of the sense of freedom most teens long for, she finds a car in a scrap yard and starts fixing it up but gets more than she bargained for in the process. Conflict quickly arrives in the form of John Cena's Agent Burns, a villainous anti-Autobot military man, as well as the growing danger from the vicious Decepticons who threaten Bumblebee's very existence on our planet.
Following his successful animation Kubo And The Two Strings, Travis Knight steps up to direct and carves a new route as the global scale mayhem is traded in for an intimate and smaller exploration of the bond between man and machine. Still, with Autobots and Decepticons back trading blows, you better buckle up for a bumpy, thrilling, and emotional ride.
Bumblebee 101
Far from being the strongest Autobot, Bumblebee is immensely brave and lucky. Here are some facts about the loveable bug.
Eight Forms
Since his first appearance in the original cartoon, Bumblebee has taken a variety of (trans)forms. The two most iconic are VW Beetle and Chevrolet Camaro.
Mr Reliable
Although Optimus Prime is well known as the Autobots' leader, Bumblee has often been made the leader in his unexpected absence. Proving he can always step up to save the day.
No Voice, No Problem!
Megatron famously destroyed Bumblebee's voice box, but this hasn't stopped him from being one of the Transformer's best trash-talkers as he uses remixed radio broadcasts and popular songs to speak.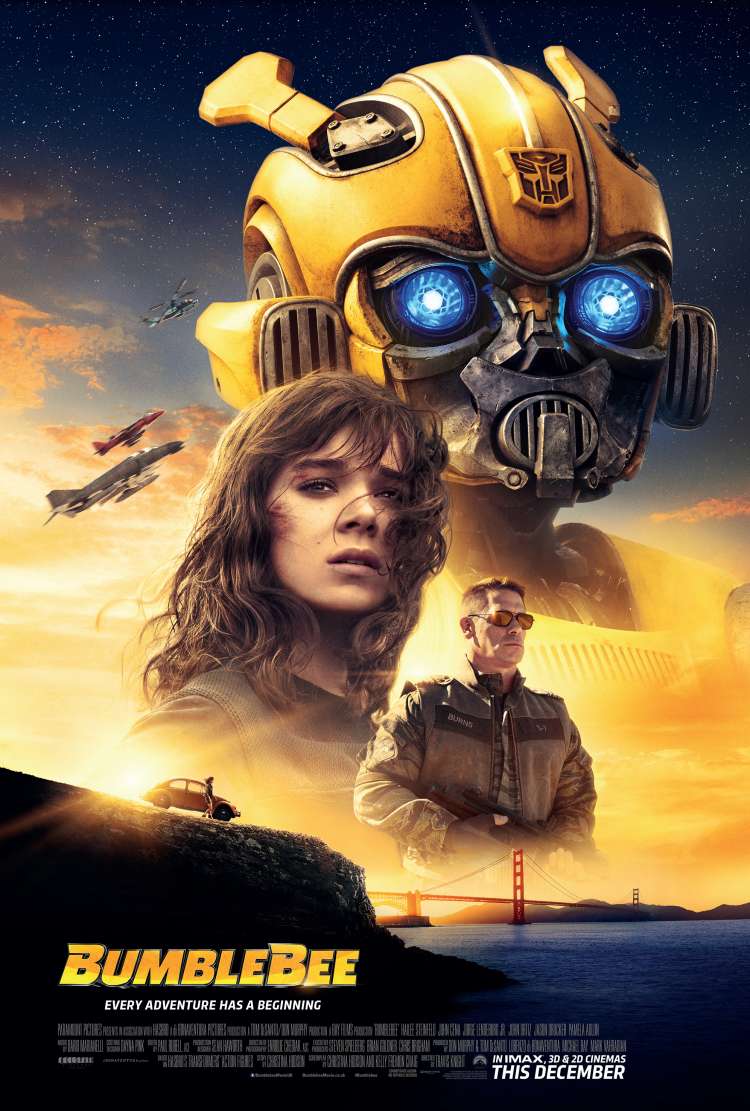 Bumblebee
Every Adventure Has A Beginning
CLICK TO FIND OUT MORE
PG