Feature
Out For Blood
---
Vin Diesel is Bloodshot, the next best thing in super-soldier technology. But when he discovers the truth, he begins a bloody battle to regain control of his resurrected body.
Article Published on 02.03.2020
Words Adam Matulewicz
Marine Ray Garrison, killed in action. The perfect candidate for the RST Corporation to resurrect, fill with nanotechnology, and send out as a Terminator-like mercenary. Based on the best-selling comic book by Valiant Comics, Bloodshot comes to the big screen on what he believes is a revenge mission.
Thrown into a spiral of manipulated dreams, Garrison is sent out to track down the man who killed his wife…again, and again, and again. But when this army of one awakens to the truth that he's being weaponised against his will, he begins to fight back and seeks revenge against those who gave him new life.
Becoming an all-new kind of super-soldier, Vin Diesel is bringing broody to the superhero genre. With comic book movies ruling the silver screen, will Bloodshot set this adaptation aside from our expectations of comic book movies? A sinister plot might do it, and with such serious edge, Bloodshot could even make Avengers: Endgame look like a comedy.
Fuelled by the lies of an evil corporation, watch as Bloodshot uncovers the truth about his new masters, while maybe learning about his true self along the way.
Is Super-Solider The New Super Hero?
Everyone loves an underdog. But what happens when you give them a new lease of life?
Robocop
The original super-soldier, Robocop became a hit in the eighties as a super-soldier with no recollection of his past life. Will Bloodshot recover his memories in the same way?
Deadpool
Much like Ray in the way of strength and healing, Deadpool was born of yet another sinister experiment. The Merc with a Mouth may have a further part to play with plans for X-Force still underway.
Captain America
Gone from our screens but not forgotten, Steve Rogers was everybody's hero. Built for good, Cap could well be the strongest of them all in both strength and mind.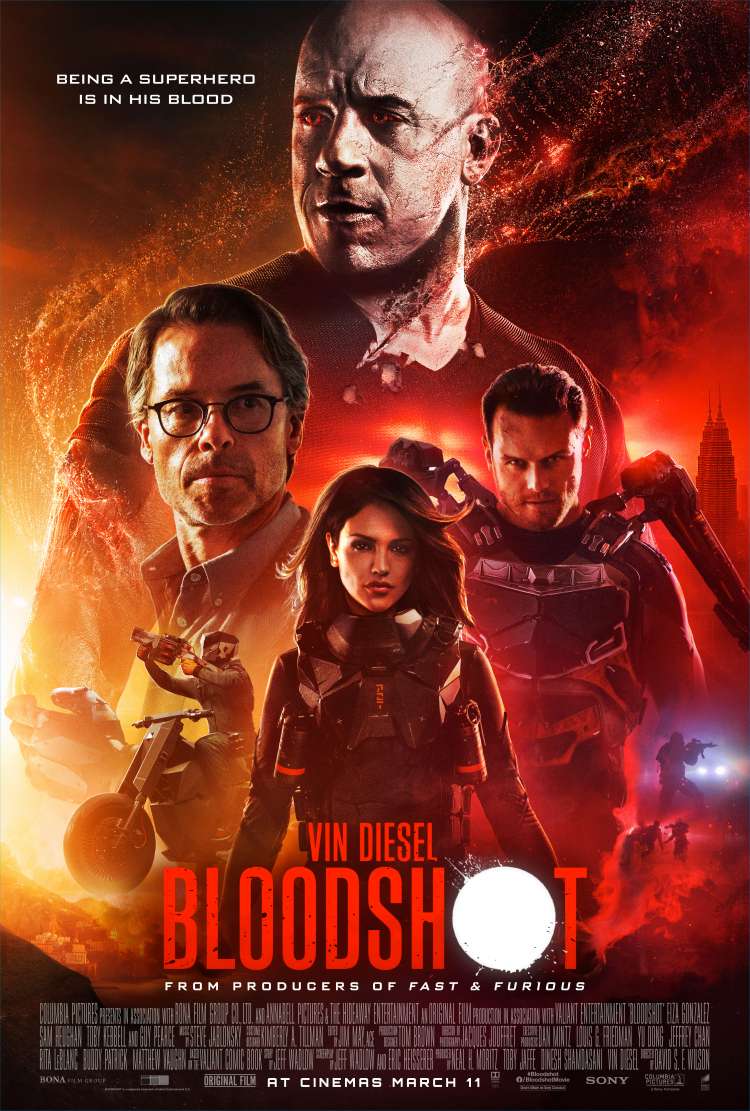 Bloodshot
Being A Superhero Is In His Blood
CLICK TO FIND OUT MORE
12A