Trailer
Black Adam Trailer
---
Dwayne Johnson is Black Adam! The DC antihero is finally unleashed in an intense trailer.
Article Published on 20.09.2022
The all-action trailer sheds more light on the ancient Egyptian antihero's dark origin story and showcases his incredible powers as he's reborn into the modern world. Bestowed with the almighty powers of the gods, Black Adam is a contender for the most powerful force superhero cinema has ever seen, with the ability to fly, bulletproof skin, lightning speed, super strength, and a kneel-before-no-one attitude - he will take some stopping. And that task is left to the Justice Socity Of America as the trailer introduces Aldis Hodge's Hawkman, Noah Centineo's Atom Smasher, Quintessa Swindell's Cyclone, and Pierce Brosnan's Dr Fate, a squad of heroes Viola Davis' Amanda Waller has recruited for the suicidal mission of stopping Black Adam from unleashing his uniquye brand of justice onto our world. But it's not justice he's enacting, it's revenge. Amid teases of epic battles, lines blurring between good and evil, Amid the teases of epic big screen battles and the lines between good and evil blurring like never before, the trailer's key takeaway is that Black Adam will face a massive choice, one that has significant reperucssions for all. Find out if he will decide to be the saviour of the world, or its destroyer when Black Adam arrives in cinemas October 21.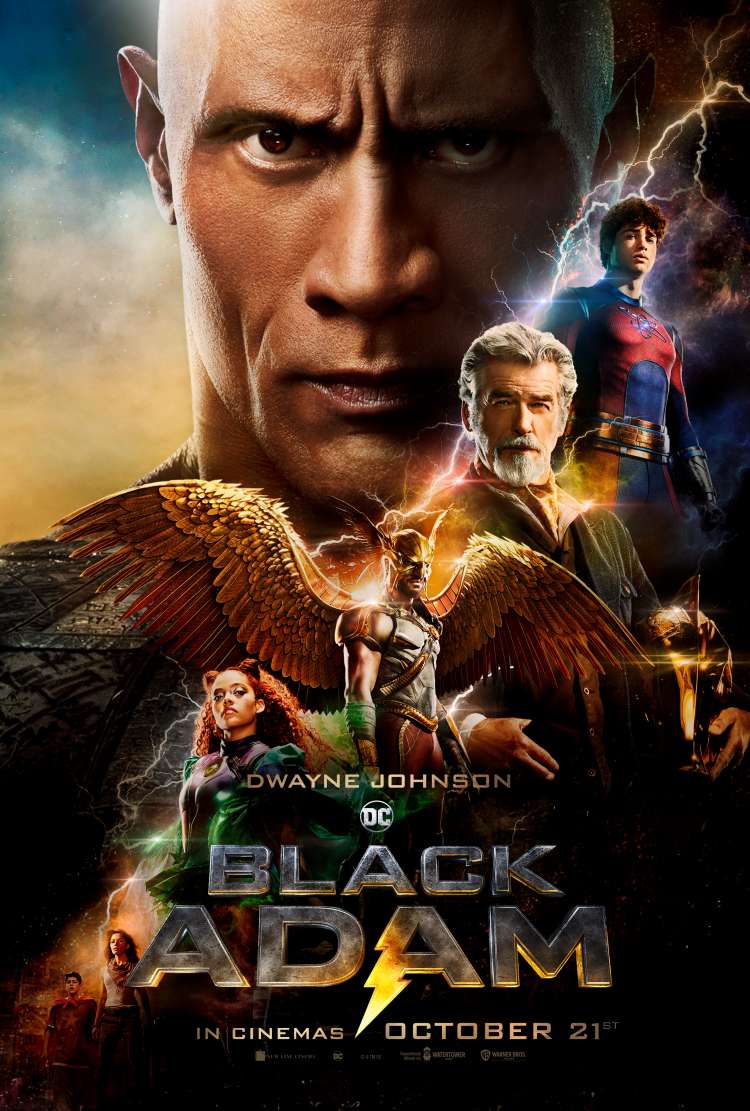 Black Adam
The world needed a hero. It got Black Adam
CLICK TO FIND OUT MORE
12A