Trailer
Belfast Trailer
---
Trouble is brewing in the beautifully composed trailer for Kenneth Branagh's Belfast.
Article Published on 03.09.2021
A beautiful black and white trailer takes us back to 1960s Belfast and sets a moving, melancholic, yet musical tone for Kenneth Branagh's new coming-of-age film that promises to be his most personal project yet. Drawing heavily from the famed actor and director's own childhood experiences in Northern Ireland, this semi-autobiographical story – written and directed by Branagh – follows a young boy whose life, family, and hometown are caught up in the outbreak of The Troubles. With almost a fairytale-like feel, the trailer introduces newcomer Jude Hill who stars as young Buddy and leads an exciting acclaimed ensemble cast that features Caitriona Balfe and Jamie Dornan as his parents, and Ciarán Hinds and Judi Dench as his grandparents. Belfast is set to release in cinemas on January 21.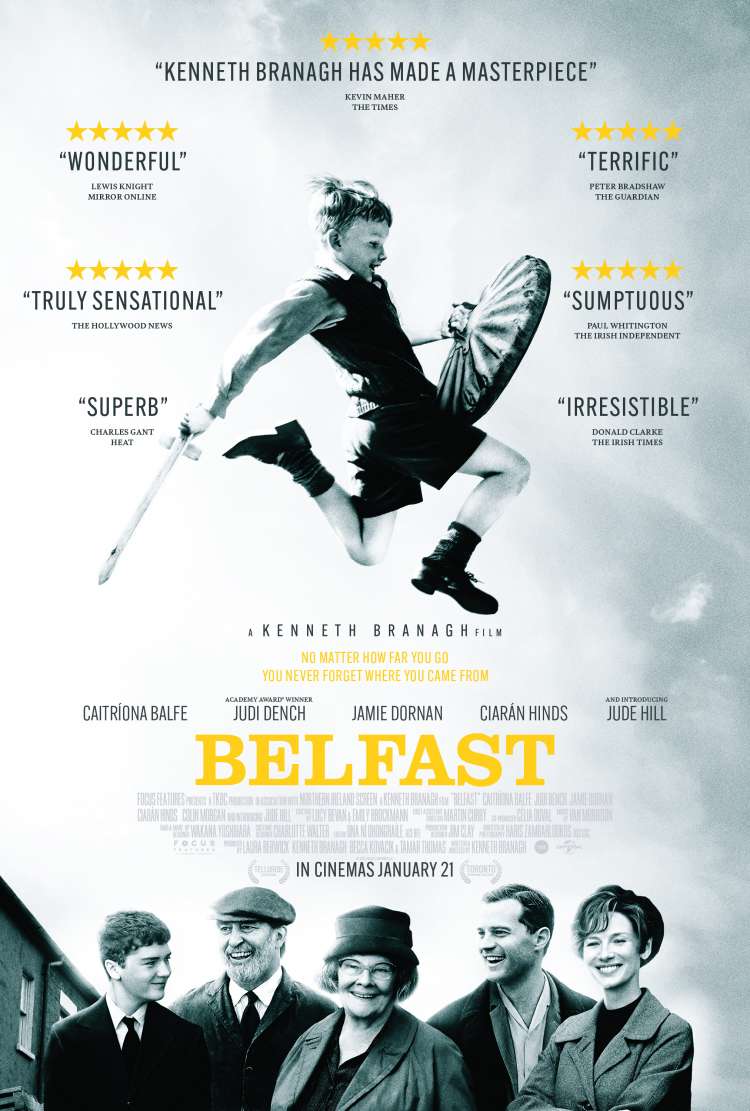 Belfast
Our memories make us
CLICK TO FIND OUT MORE
12A