Feature
Trouble's Coming
---
Kenneth Branagh takes us back to the sixties and back home to Belfast for a coming-of-age story set against the backdrop of the escalating aggression between Nationalists and Unionists in Northern Ireland.
Article Published on 03.12.2021
Words Robb Sheppard
Written and directed by Kenneth Branagh, the semi-autobiographical story follows a young boy named Buddy and his working-class family as they struggle to navigate life in a community that's destabilising around them.
But Belfast isn't all about escalating tension, it's about humanity during times of turmoil. There are moments of joy, acts of bravery, and journeys of self-discovery in an inspiring story evocative of Life Is Beautiful, Billy Elliot, and Jojo Rabbit. The bleakness of sixties Belfast is contrasted by a beautiful black and white aesthetic and a soundtrack that's a treat for the ears too.
To bring his coming-of-age story to cinemas, Branagh assembles an all-star cast. Caitriona Balfe continues her rise as Ma, Jamie Dornan returns to his Northern Irish roots as Pa, Ciarán Hinds steps in as the grandfather everybody would want, and, of course, Judi Dench needs very little introduction as Granny.
However, the entire film rests on the shoulders of newcomer Jude Hill who stars as Buddy. Through this spirited nine-year-old, we experience life growing up in the swinging sixties, The Troubles, and family friction in a poignant film that's sure to garner attention this awards season.
Rising Stars
As Jude Hill makes his big screen debut at the age of ten, we look back at some of cinema's biggest names who broke out onscreen at an early age.
Natalie Portman
Ready to bring the hammer down in Thor: Love And Thunder, the Oscar-winning actress shot to stardom at just thirteen in her role as a trainee assassin in Leon.
Jamie Bell
The British actor was just fourteen when he won our hearts (and a BAFTA) for his role as Billy Elliot. He's now a recognised Hollywood star and is set to put on his dancing shoes again as Fred Astaire in the upcoming biopic Fred & Ginger.
Christian Bale
At thirteen, the future Batman and Oscar-winner stole the show in Empire Of The Sun.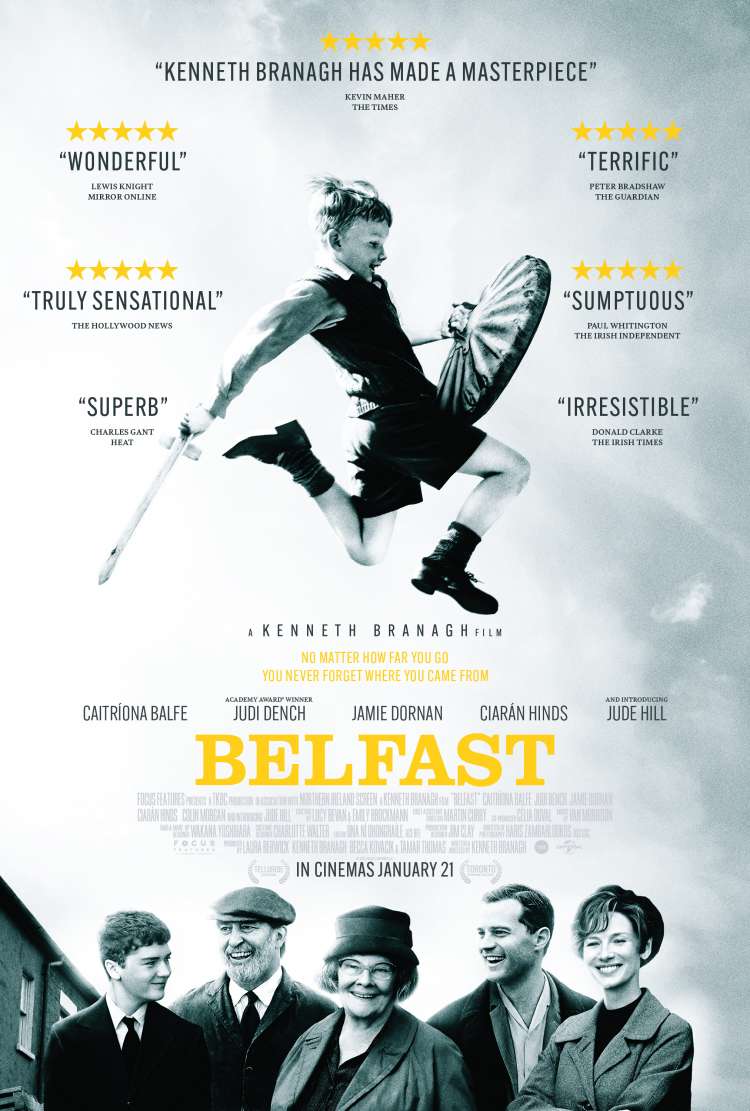 Belfast
Our memories make us
CLICK TO FIND OUT MORE
12A