Dungeons & Dragons: Honour Among Thieves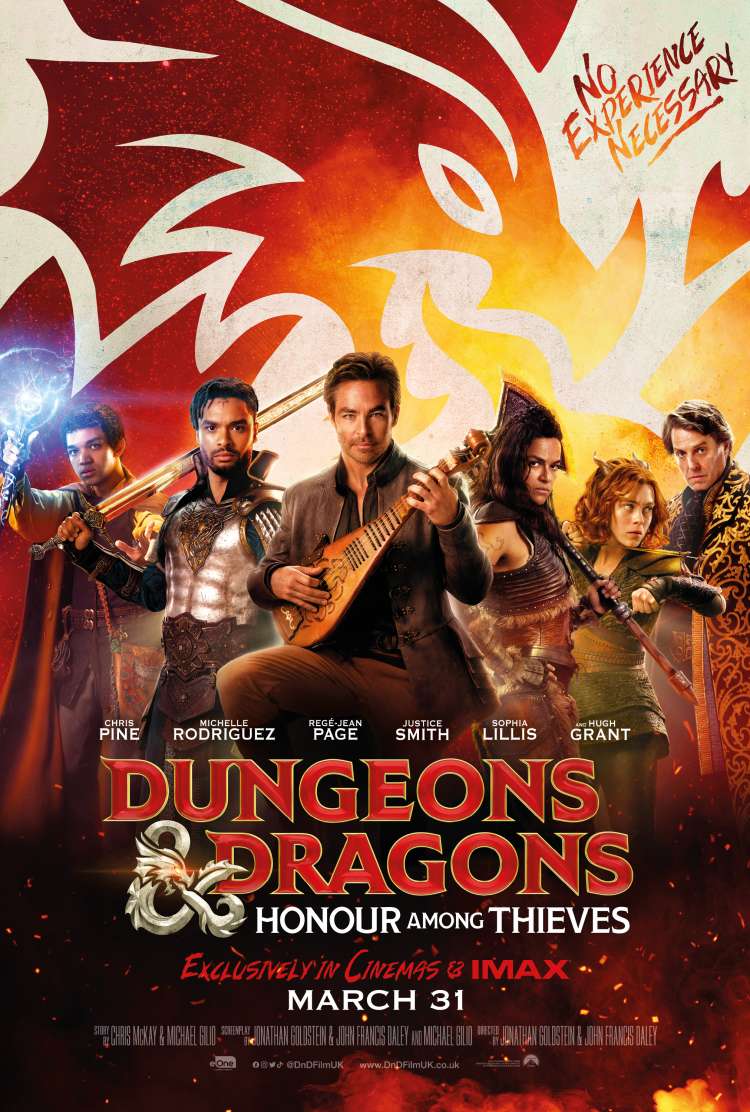 Who needs heroes when you have thieves?
A charming thief and a band of unlikely adventurers undertake an epic heist to retrieve a lost relic, but things go dangerously awry when they run afoul of the wrong people. Chris Pine, Michelle Rodriguez, Rege-Jean Page, Justice Smith, Sophia Lillis, Chloe Coleman, Daisy Head, and Hugh Grant all star in this epic, hilarious, action-packed fantasy adventure that brings the rich world and playful spirit of Hasbro's legendary table-top roleplaying game, the iconic Dungeons & Dragons, to the big screen.
RELEASE DATE
31ST MAR 2023
CERTIFICATE
12A
RUNTIME
134 Mins
GENRES
action, adventure, fantasy
DIRECTOR
JONATHAN GOLDSTEIN
DIRECTOR
JOHN FRANCIS DALEY
CAST
CHRIS PINE
CAST
HUGH GRANT
CAST
MICHELLE RODRIGUEZ