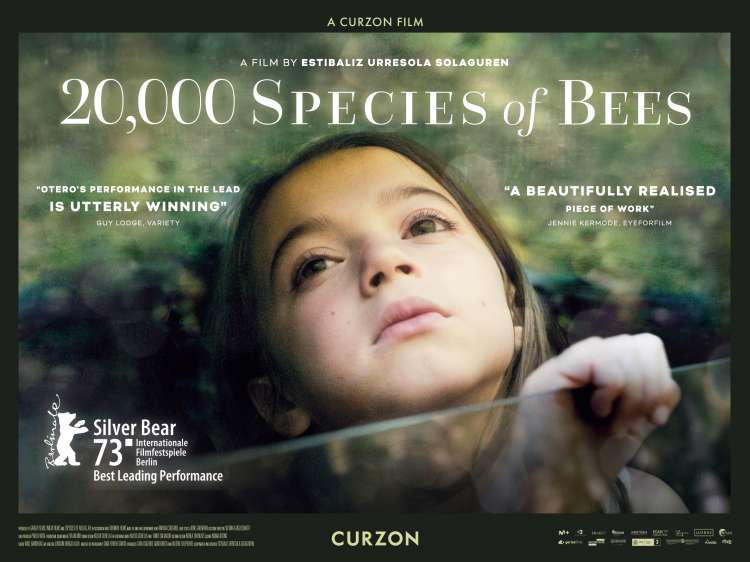 a film Estibaliz Urresola Solaguren
Estibaliz Urresola's delicate debut feature 20,000 Species Of Bees - for which its young star Sofia Otero won the Silver Bear for Best Leading Performance at 2022's Berlin Film Festival - is a tender, heartfelt drama about an eight-year-old's indelible summer holiday of self-discovery.

Otero plays a trans girl, who rejects her given name Aitor, perplexed by the gender binaries that rule her world, where boys and girls are divided at playtime, and relatives chide her long hair. An inquisitive soul with a thirst for knowledge, she loves to learn new words and skills, and questions why she doesn't feel certain of who she is when it seems so easy for her older siblings.
RELEASE DATE
27TH OCT 2023
CERTIFICATE
12A
RUNTIME
128 Mins
GENRES
drama
DIRECTOR
ESTIBALIZ URRESOLA SOLAGUREN
CAST
SOFIA OTERO
CAST
PATRICIA LOPEZ ARNAIZ
CAST
ANE GABARAIN